Lymphoma Workshops
Chicago Lymphoma Workshop: Understanding Lymphoma Basics and Current Treatment Options
DATE: Saturday, June 17, 2023
TIME: 8:00 AM CT – 3:15 PM CT
LOCATION: The Westin Chicago River North
320 North Dearborn Street
Chicago, IL 60654
About The Workshop
The Lymphoma Research Foundation's Lymphoma Workshop provides the latest information about lymphoma, current treatment options and support issues to members of the lymphoma community across the United States. The Chicago Lymphoma Workshop is the premier patient education and networking forum in the region.
PROGRAM CHAIRS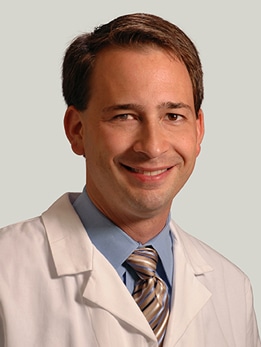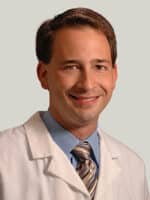 Justin Kline, MD
University of Chicago

Shuo Ma, MD, PhD
Northwestern University
PROGRAM AGENDA
PROGRAM AGENDA – Click Here
8:00 AM Registration and Networking Breakfast
8:45 AM Welcome and LRF Overview
9:00 AM Understanding Lymphoma Plenary Session
• Lymphoma Overview – Shuo Ma, MD, PhD, Northwestern University
• What's New in Clinical Trials? – Justin Kline, MD, University of Chicago
10:00 AM Question and Answer Panel
Faculty: Plenary Speakers
10:30 AM Break
11:00 AM Disease-Specific Breakout Sessions
• Aggressive B-cell Non-Hodgkin Lymphoma (DLBCL/Burkitt's Lymphoma) – Priyanka Pophali, MD, University of Wisconsin
• Chronic Lymphocytic Leukemia/ Small Lymphocytic Lymphoma – Shuo Ma, MD, PhD, Northwestern University
• Follicular Lymphoma and Marginal Zone Lymphoma – Kenneth Cohen, MD, University of Chicago
• Hodgkin Lymphoma – Jane Winter, MD, Northwestern University
• Mantle Cell Lymphoma – Leo Gordon, MD, Northwestern University
• T-Cell Lymphomas (Cutaneous T-Cell and Peripheral T-Cell Lymphomas) – Jonathan Moreira, MD, Northwestern University
• Waldenström Macroglobulinemia – Parameswaran Venugopal, MD, Rush University
12:00 PM Networking Lunch
1:00 PM Plenary Session: Immunotherapy: CAR T and Beyond
CAR T – Priyanka Pophali, MD, University of Wisconsin, Madison
Immunotherapy Beyond CAR T – Jane Winter, MD, Northwestern University
2:00 PM Afternoon Break
2:15 PM Living With Lymphoma Breakout Sessions
• Managing Treatment Side Effects – Jacklyn Gideon, MSN, University of Chicago
• Avoiding Financial Hardships and Toxicity – Monica Bryant, Esq., Triage Cancer
• Nutrition – Hannah Manella, MS, RD, CSO, LDN, ACSM-CEP, CET, Northwestern University
3:15 PM CT Workshop Concludes
Reasons To Attend
Learn about your specific type of lymphoma, treatment options, clinical trials and novel concepts during the comprehensive disease-specific breakout sessions.
Hear a variety of presentations and have your specific questions answered from our expert speaking faculty comprised of lymphoma specialists and patient support experts.
Meet other people with your same type of lymphoma during breakfast, lunch and breakout sessions.
Additional Information
In-person program and COVID-19 note: This will be an in-person event. There will be no online/hybrid option. LRF is following CDC recommendations for COVID-19 safety guidelines. See LRF's COVID-19 Protocol for Lymphoma Patient Programs here (updated 03.02.23)
This program is free for people affected with lymphoma and their loved ones; however, pre- registration is required.
Meals: Breakfast and lunch will be provided for all registered attendees.
For additional information, please contact a member of our Lymphoma Helpline staff at helpline@lymphoma.org or (800) 500-9976.
This program is for patients and survivors, caregivers and program supporters. If you are a pharmaceutical industry professional that is interested in attending but your company is not listed as a sponsor, please email vgonzalez@lymphoma.org to learn more about sponsorship.
Disclaimer: The Lymphoma Research Foundation (LRF) is a national nonprofit organization based in the United States with educational programs and resources are intended for a US-based audience. These program and resources address available lymphoma treatments in the United States. and information on drug approvals by the US Food and Drug Administration.
For individuals outside of the US, LRF recommends the Lymphoma Coalition at www.lymphomacoalition.org. The Lymphoma Coalition is a global network of worldwide nonprofit/NGO lymphoma patient organizations with information appropriate for non US-based audiences.
Program Partners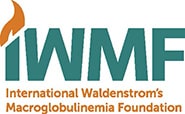 Program Supporters
This activity is supported by educational grants from:
---
National Presenting Supporter
---

---
National Platinum Supporter
---





---
National Silver Supporters
---



---
National Bronze Supporters
---