Webinars
Home »

Información sobre CAR T Cell Therapy – 29 de noviembre de 2022
LRF's free webinars are hour-long interactive programs led by leading lymphoma experts who discuss lymphoma, treatment options, clinical trials, and promising innovative research. Webinars can be listened to live on the telephone or via web streaming. Podcasts of the programs can also be accessed following the live program. Please continue to check this page for updates.
Información sobre CAR T Cell Therapy
FECHA: Martes, 29 de noviembre del 2022
HORA: de 5:30 a 6:30 p.m., hora del este
PROGRAMA VIRTUAL – Puede escuchar el webinar por teléfono o presenciar la trasmisión en vivo por Internet. La participación es gratuita. Las instrucciones de acceso se enviarán por correo electrónico después del registro.
PRESENTADOR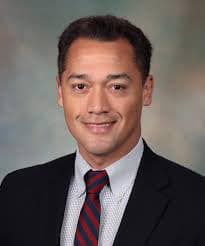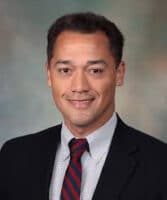 Javier Munoz, MD
Hematólogo y oncólogo
Director del Programa de Linfoma
Mayo Clinic
Arizona

Descripción General del Programa:
¿Quées la terapia de células T con receptor de antígeno quimérico (CAR)?
¿Cuándo se debería considerar la terapia de células T con CAR como opción de tratamiento para el linfoma?
Ensayos clínicos para la terapia de células T con CAR
Cómo tratar los posibles efectos secundarios del tratamiento
Los beneficios de la terapia de células T con CAR
Cuidados durante el seguimiento: Qué se espera
Sesión de Preguntas y Respuestas
Formas de Inscribirse
Instrucciones para la inscripción – Este programa se ofrece de forma gratuita a toda la comunidad relacionada con el linfoma; sin embargo, se requiere inscripción previa. Tenga en cuenta que, para completar la inscripción, debe ingresar el nombre y el número de teléfono o la dirección de correo electrónico de todos los asistentes.
Por teléfono: 800-500-9976
Regístrese en línea: Regístrese en línea
This program is for patients and survivors, caregivers and program supporters. If you are a pharmaceutical industry professional that is interested in attending but your company is not listed as a sponsor, please email vgonzalez@lymphoma.org to learn more about sponsorship.
Disclaimer: The Lymphoma Research Foundation (LRF) is a national nonprofit organization based in the United States with educational programs and resources are intended for a US-based audience. These program and resources address available lymphoma treatments in the United States. and information on drug approvals by the US Food and Drug Administration.
For individuals outside of the US, LRF recommends the Lymphoma Coalition at www.lymphomacoalition.org. The Lymphoma Coalition is a global network of worldwide nonprofit/NGO lymphoma patient organizations with information appropriate for non US-based audiences.
Colaboradores
Este programa se financia con subvenciones educativas ilimitadas destinadas a Lymphoma Research Foundation (LRF), procedentes de las siguientes organizaciones: