Inspiring Impact: Financial Assistance Campaign
Receiving a lymphoma diagnosis can be overwhelming, and the financial burden of costs associated with treatment can be devastating. Sadly, many lymphoma patients often have to choose between paying for basic necessities or potentially life-saving treatments. LRF is here to help ease some of this financial burden.
The National Cancer Institute estimates that as much as 66 percent of the overall cost of cancer treatment is related to indirect or out-of-pocket costs.
LRF's Financial Assistance Program seeks to help to help patients in need by helping them cover out-of-pocket expenses associated with their care. By making a donation to LRF's Financial Assistance Campaign, you can help make a lymphoma patient's journey a little easier.
According to the National Cancer Institute, up to 63 percent of cancer patients report being in debt due to costs associated with their care.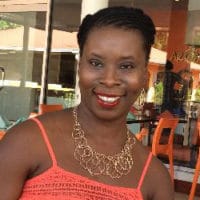 "After getting over the shock of my son's diagnosis, I did what most parents would do and rushed to the Internet to find out all I could. The Lymphoma Research Foundation was the most complete and helpful resource that I found. How amazing to think that someone or some group of people were compassionate enough to realize that the additional cost of traveling to and from treatment could be a burden to some families coping with lymphoma. The grants from LRF were so important in helping to defray the cost of public transportation, gas and parking as my son's treatment regime increased from once to twice weekly almost continuously for almost two years."
– Shindy Johnson, Caregiver