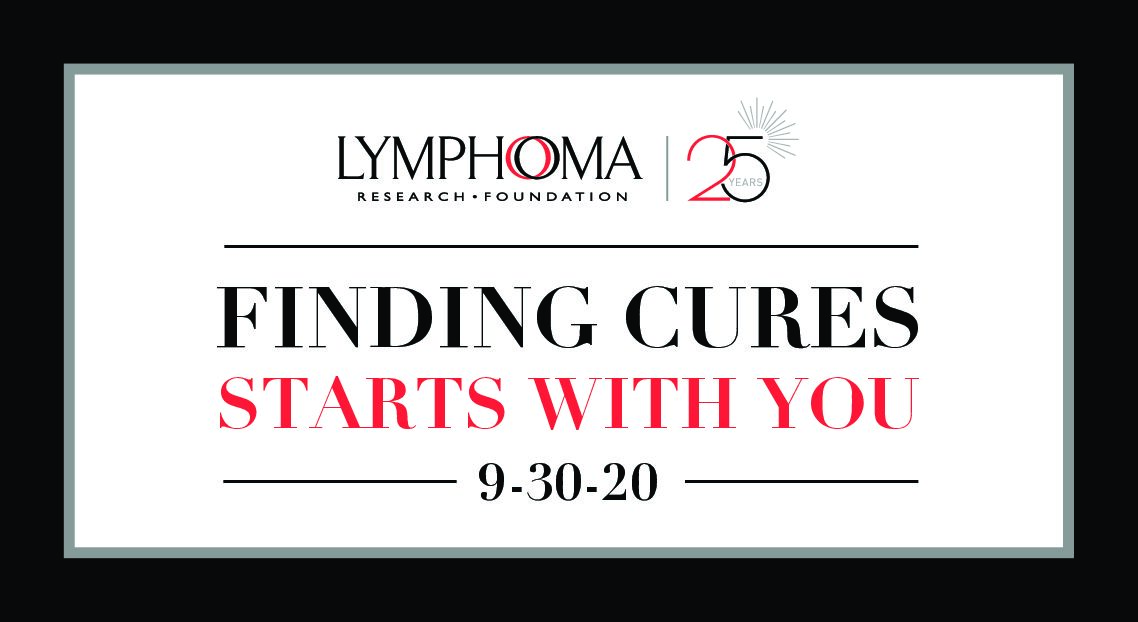 25th Anniversary Gala
Wednesday, September 30, 2020
7:00 PM—8:00 PM ET
An Online Celebration via lymphoma.org
At this time of social distancing, we are delighted to present an exciting online celebration for our 25th Anniversary Gala. The hour-long program features words of support and encouragement, award presentations, online auctions and an update on critical LRF-funded research, programming and patient services. At a time when the needs of our community are growing, your participation and support are essential to furthering our shared mission to eradicate lymphoma and serve those touched by this disease.
On September 30, 2020, LRF will host its 25th Anniversary Gala, bringing together key leaders from the lymphoma community for an evening of celebration and tribute. Participants include esteemed members of LRF's Scientific Advisory Board and Board of Directors, representatives from oncology industry partners, healthcare providers, patients, caregivers, advocates and high impact supporters from throughout the country.
We invite you to join us to celebrate the past 25 years of the Lymphoma Research Foundation and all it has done to improve lymphoma research and help patients and caregivers.
On the occasion of our 25th Anniversary, we invite you to help tell the story of our inspiring lymphoma community by recognizing the Heroes Among Us.
Maybe for you it is a physician who made a groundbreaking diagnosis, or a nurse who held your hand and kept your spirits high when they were low, or a family member who played a critical part in your lymphoma journey. You now have the opportunity to recognize these people who are important to your story. Join us in celebrating 25 years by recognizing the Heroes Among Us at our nationwide 25th Anniversary Gala online celebration as we pay tribute to these individuals during a special programmatic segment.
If you have purchased a sponsorship that features the Heroes Among Us as a benefit to your package, an LRF staff member will reach out directly to you to collect information about the person you are recognizing.
For more information, please contact Rebecca Rausch, Senior Manager of Distinguished Events, at (646) 465-9106 or rrausch@lymphoma.org.