2017 Swirl: New York City
Thursday, November 10, 2016
Long Island City, NY
6:30 PM – 9:30 PM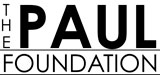 Over 200 guests joined the Lymphoma Research Foundation and The Paul Foundation for Swirl: New York City, a food & wine tasting event held last Thursday, November 10 at Melrose Ballroom in Long Island City, NY. Attendees sampled delicious bites, carefully prepared and served onsite from top NYC restaurants, and enjoyed a Harvest Tasting themed wine offering from Southern Glazer's Wine & Spirits, Wine Sponsor.
Guests also learned about the unique challenges and complex issues facing the Adolescent and Young Adult (AYA) lymphoma population, as well as the importance of funding research and providing critical support services from Kara Kelly, MD, LRF Scientific Advisory Board Member, Chair of the Department of Pediatric Oncology at Roswell Park Cancer Institute, and the Medical Director, Pediatric Hematology/Oncology at Women & Children's Hospital of Buffalo.
Proceeds totaled nearly $190,000, which will support LRF's mission to eradicate lymphoma and serve those touched by this disease and the Erase Lymphoma program, LRF's Adolescent and Young Adult Initiative, of which The Paul Foundation is the Founding Sponsor. With an increased focus of lymphoma, we can empower patients with the knowledge they need to beat this blood cancer and raise the vital funds needed to find a cure.
For more information about the Swirl: A Wine Tasting Event series in other in New York and cities, please contact Taylor Zitay Kahn, Director of Distinguished Events at (646) 465-9103 or tzitay@lymphoma.org.