Researcher Spotlight
Researcher Spotlight: Christina Lee, MD
Memorial Sloan Kettering Cancer Center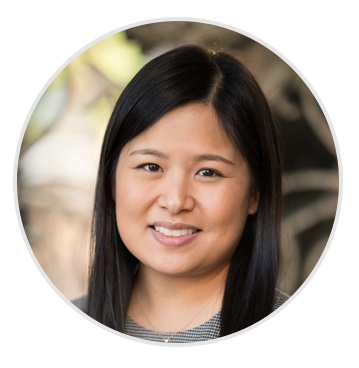 It has become increasingly apparent that normal immune cells are important in disease progression and therapy resistance in lymphoma. Studies from a clinical trial of two targeted therapies, ibrutinib (Imbruvica) and the CDK4/6 inhibitor palbociclib (Ibrance) in patients with mantle cell lymphoma (MCL), reveal the immune system may play a crucial role in improving treatment response.
Dr. Christina Lee's LRF research project evaluates the safety and preliminary effectiveness of combining CDK4/6 inhibitors and immunotherapy in patients with indolent non-Hodgkin lymphoma. Correlative studies, including immune profile monitoring and genomic analyses, will be performed in hopes of improving the understanding of the lymphoma immune microenvironment. Dr. Lee hopes this study will lead to the development of novel drivers, predictive markers, and more rational therapies for patients with lymphoma.
Dr. Lee is a hematologic oncologist at Memorial Sloan Kettering Cancer Center (MSK).  Prior to MSK, she was hematology/oncology fellow at Weill Cornell Medicine. It was at Weill Cornell during her first year when she developed a strong interest in lymphoma. "While rotating through the lymphoma inpatient service and clinics, I became fascinated by the complexity of the disease, with its many distinct subtypes and intricate interplay with the immune system," she says. Dr. Lee then joined the laboratory of three-time LRF grantee Selina Chen-Kiang, PhD to study the immune-mediated mechanisms of drug resistance in MCL. During her time in Dr. Chen-Kiang's lab, Dr. Lee found that treatment response was associated with oligoclonal expansion of cytotoxic T-cells and that relapsed or progressive disease correlated with increased tumor PD-1 expression.
Dr. Lee plans to take these findings back to the clinic, and propose a phase Ib clinical trial investigating the safety and preliminary efficacy of dual CDK4/6 inhibition with immune checkpoint blockade in patients with non-Hodgkin lymphoma. She looks forward to collaborating with her mentor, LRF Scientific Advisory Board member Peter Martin, MD (Weill Cornell Medicine) to help guide her research. "The LCRMP, in addition to my mentors and training environment, will provide me with the necessary intellectual and professional support to complete and implement my proposed clinical research study as well as successfully design and administer future studies, with the ultimate goal of improving the care of patients with lymphoma," she says.