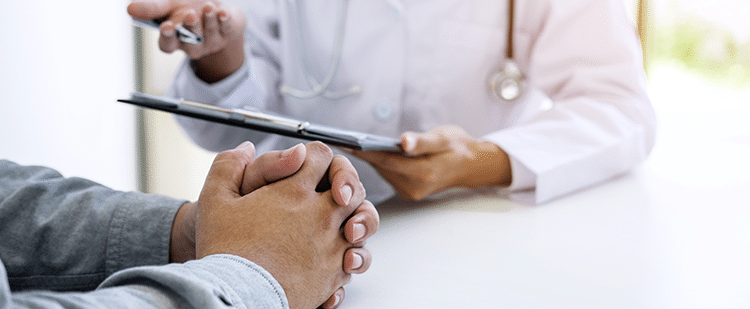 A cancer survivor is defined as anyone living with a history of cancer — from the moment of diagnosis through the remainder of life. Current data shows that 87 percent of people with Hodgkin lymphoma (HL) and over 72 percent of people with non-Hodgkin lymphoma (NHL) are still alive five years after their diagnosis. Better diagnostic tools and more effective treatments play a critical part in improved survival rates; however, the challenge now facing many survivors is how to achieve long-term quality of life after treatment has ended.
Emily Tonorezos, MD, MPH, Director of the Office of Cancer Survivorship at the National Cancer Institute (NCI), in the Division of Cancer Control & Population Sciences, shares what she and the agency are doing to raise awareness of and address issues that cancer survivors may face, as well as future directions in cancer survivorship research.
Can you share how the NCI Office of Cancer Survivorship started?
It is actually the cancer survivorship community that helped launch the Office of Cancer Survivorship and has continued to inspire hundreds of others to work in the field. Twenty-five years ago, Ellen Stovall of the National Coalition for Cancer Survivorship — herself a three-time cancer survivor, including lymphoma — acting on behalf of the broader cancer survivorship advocacy community, presented a report to the NCI director at the time, Dr. Richard Klausner. That report highlighted recommendations by several dozen cancer survivors and their family members, healthcare providers, researchers and advocates to advance the science and care necessary to better understand and meet the needs of the growing number of people living long-term after a cancer diagnosis. It was in response to that report that Dr. Klausner established the Office of Cancer Survivorship (OCS) to support and direct research designed to improve the length and quality of life of individuals diagnosed with cancer.
What are your responsibilities as Director of the Office of Cancer Survivorship?
The Director of the Office of Cancer Survivorship's role has evolved greatly, as cancer treatment and what we know about how cancer affects the body have evolved. As the director, I try to emphasize the definition of a cancer survivor, in that it starts at the time of diagnosis and continues through the rest of one's life. This definition lays the foundation of all the work we do. We also recognize the extremely important role that caregivers play in cancer survivorship.
The most recent iteration of the definition was put forward by Deborah K. Mayer, PhD, RN, AOCN, FAAN, who served as interim director before I joined the NCI. She specifically called out this population of people living with cancer to emphasize that "cancer survivor" applies to anyone who has had a cancer diagnosis, whether or not treatment has been completed or is expected to be completed. Underscoring that definition, as director, I lead NCI's efforts to support research on behalf of cancer survivors and their care, health longevity and wellbeing. My work includes fostering partnerships with other agencies, organizations, the advocacy community and other leaders in the field to identify research gaps as our knowledge of cancer survivorship grows and the needs of the field change.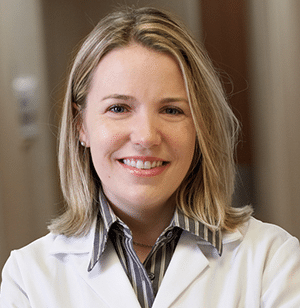 What are some key initiatives or programs you are addressing?
There is a growing population of people, including people with various types of lymphoma, who may never enter a phase of post-treatment or are expected to live with cancer and be on and off treatment for the balance of their lives. Research is needed to understand the patient experience fully, including the challenges patients face despite therapy and supportive care improvements.
For every advance made in cancer treatment and understanding cancer, the cancer survivor population continues to grow, and we continue to learn. About a year ago, Dr. Mayer brought together investigators and advocates outside the National Institutes of Health to discuss critical gaps in cancer survivorship research and care, including financial hardship, training and education for providers, care coordination and health promotion. A follow-up webinar sought additional input from the wider survivorship community. With these resulting insights in hand, we're now working to systematically address those gaps identified to improve cancer survivors' outcomes and experiences.
What do you find most rewarding in your position and your work at the NCI?
I genuinely love working at the NCI and the Division of Cancer Control and Population Sciences. My colleagues all have a sense of commitment and dedication to promote health and wellbeing through scientific research. Before joining the NCI as the Cancer Survivorship Director, I was a clinical doctor caring for adult survivors of childhood and young adult cancers. Now I can help generate ideas and make an impact on a much larger scale. Having that platform and opportunity to do something meaningful is rewarding for me.
What led you to a career in oncology?
By profession, I am a general internist. I completed my residency at Columbia University Medical Center in New York City. I loved caring for patients with complicated medical histories, comorbidities, financial challenges and language barriers. You really have to think carefully about prioritizing care for patients and understanding the range of factors in your patient care to make sure they will have the best outcome. After completing my general internal medicine fellowship, I joined as a junior faculty member in the survivorship program at Memorial Sloan Kettering Cancer Center, working under Drs. Kevin Oeffinger, Mary McCabe and Charles Sklar. I did not have experience in cancer survivorship, but quickly learned that caring for cancer survivors was like the best of internal medicine: cancer screenings, surveillance for recurrence, care coordination, managing toxicities — all things that intrigued me in treating patients in internal medicine.
Why is understanding cancer survivorship so essential, and do any specific aspects of cancer survivorship research impact people with lymphoma?
Cancer survivorship is unique, and cancer diagnosis and treatment are not like any other experience. Yes, there are parallels in other illnesses and parallels in other aspects of health services, but there is nothing like cancer survivorship. At the same time, I feel we as providers in primary care and some subspecialty services can care for cancer survivors. Studies demonstrate that providers share a desire to do a good job in caring for survivors, but often lack knowledge. The ability to connect providers to resources to support the best care for cancer survivors remains a challenge. Improving electronic medical recordkeeping and better care coordination are two significant steps we can take to assist providers in caring for cancer survivors.
Lymphoma holds a special place for cancer survivorship researchers because many early survivorship research stems from Hodgkin lymphoma (HL) and discoveries about mantle radiation and chemotherapy treatments for that disease. Hodgkin lymphoma survivorship research provided the paradigm for the late effects of cancer and evidenced-based survivorship care. Lymphoma is also leading the way in our understanding of how people can live with cancer. For example, many patients with follicular lymphoma (FL) may go many years with no discernable disease and yet will continually need to be monitored by an oncologist.
Further, their primary care physician continues to care for them for other aspects of their health. So you have a patient who belongs in both the oncology and primary care world. We recognize there are survivors who are in this situation, and we have developed new strategies to care for those types of patients.
How do you see survivorship evolving in the next 10 years?
Oncology is advancing at a magnitude never experienced before. We are discovering new therapies, new strategies, new methods for diagnosing cancer, and expanding supportive and palliative care. Oncology is solving problems that we never asked in the past. With that, we benefit in the field of survivorship research because we always have an influx of calls, questions and challenges to address. Cancer survivorship research has the responsibility to understand and address the effects of these new and exciting treatments.
In addition to significant innovation in treatment and supportive care, there are substantial advances in understanding how people make treatment decisions, social sciences, behavioral medicine, healthcare delivery and epidemiology. All of these advances influence one another and cancer survivorship. It is an incredibly exciting time to be in the field.

Read more articles and updates in the latest issue of Pulse
Pulse is a publication of the Lymphoma Research Foundation, providing the latest updates on the Foundation and its focus on lymphoma and chronic lymphocytic leukemia (CLL) research, awareness and education. Read more >