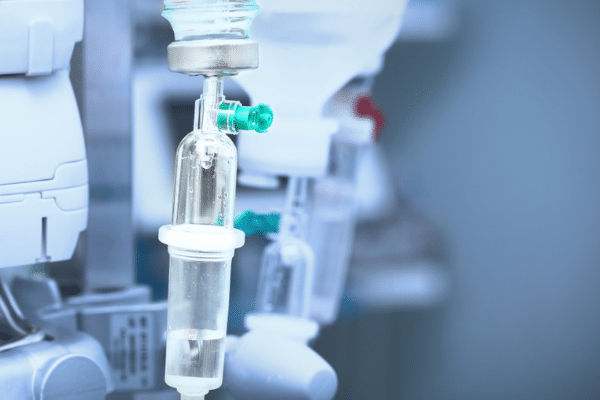 Peripheral T-cell lymphoma (PTCL) is an aggressive (fast-growing) form of non-Hodgkin lymphoma which has typically been associated with having no standard of care. For most subtypes of PTCL, the initial treatment is typically a combination chemotherapy regimen, such as CHOP (cyclophosphamide, doxorubicin, vincristine, and prednisone) or other multidrug regimens. However, recent studies have shown new therapies added in combination with these regimens can yield a better response.
LRF Grantee Jia Ruan, MD, PhD (Weill Cornell Medicine) discusses available frontline treatments for PTCL and the research that is being done to provide patients with therapies that can help improve response quality and duration.
Does CHOP chemotherapy remain the go-to frontline treatment for peripheral T-cell lymphoma or have new therapies been added in combination to this regimen?
Peripheral T-cell lymphomas (PTCL) comprises a heterogeneous group of non-Hodgkin lymphomas (NHL) derived from mature T/NK cells, which challenges "one-size-fits-all" types of treatment. Management of PTCL has historically followed the treatment framework for aggressive B-cell NHL. CHOP (cyclophosphamide, doxorubicin, vincristine, and prednisone) is the most commonly prescribed initial treatment for peripheral T-cell lymphoma (PTCL), however, with the exception of ALK-positive anaplastic large cell lymphoma, it does not work as well for most patients due to suboptimal complete remission (CR) rate and poor long-term survival outcome.
Several retrospective analyses, including ones conducted by the German High-Grade Non-Hodgkin Lymphoma Study Group and the Swedish Lymphoma Registry Study, have shown that the addition of etoposide to CHOP (CHOEP) improved the event-free survival and progress-free survival in patients younger than 60 with favorable risk factors.  This provides the background of adopting CHOEP as the initial chemotherapy for PTCL patients younger than 60 years of age in clinical practice, although there is no perspective and randomized data directly comparing CHOP with CHOEP.
As we learn more about the biology and therapeutic targets specific to PTCL subtypes, we can envision personalized treatment programs to improve outcomes.  One such strategy is to combine CHOP with novel agents, including those targeting surface biomarkers CD30 (Brentuximab vedotin) and CD52 (alemtuzumab), immunomodulatory agent (lenalidomide), epigenetic modifiers regulating histone acetylation (romidepsin) and methylation (azacitidine), amongst others. The combination of CHOP with anti-CD52 and the combination of CHOP with immunomodulatory agent lenalidomide (Len-CHOP) were associated with substantial treatment-related toxicity and infectious complications, which limited further clinical development.
ECHELON-2 is the first randomized phase 3 study that led to FDA approval of Brentuximab vedotin – CHP (BV-CHP) as frontline therapy for CD30-positive PTCL. ECHELON-2 study randomized 452 patients, most of them with anaplastic large cell lymphoma (ALCL), and demonstrated that BV-CHP was associated with a higher CR rate (68% vs 56%, p=0.0066) and superior survival, while the side effects were similar between the groups. It is notable that although the ECHELON-2 study also included patients with PTCL subtypes other than ALCL, their number was small, and treatment benefit from BV-CHP was less clear.
Currently, CHOP plus epigenetic modifiers such as romidepsin or azacitidine combinations are in clinical trials.   In phase 1b/2 LYSA study, romidepsin-CHOP (Ro-CHOP) was associated with a high CR rate (51%).  However, the phase 3 study comparing R-CHOP with CHOP failed to demonstrate survival difference between the groups, which was reported at the 2020 ASH meeting. We are leading a phase 2 multi-center trial at Weill Cornell evaluating the combination of oral azacitidine (CC486) plus CHOP as initial therapy.  Most patients in the study have a subtype known as angioimmunoblastic T-cell lymphoma, which has recurrent genetic mutations underlying epigenetic dysregulation.  The preliminary result looks promising with a high CR rate (88%) and good tolerability. Long-term data is maturing and a larger study is planned.
In summary, frontline therapy is an active area of clinical research for PTCL, where the key quest is to improve response quality and duration while delivering well-tolerated and potentially curative option(s).  CHOP alone is inadequate for most PTCL patients but remains a go-to chemotherapy backbone to build an enhanced treatment program.  BV-CHP is the current standard of care for patients with CD30-positive PTCL.  The benefit of adding other targeted novel agents to CHOP is being actively evaluated in phase 2 and phase 3 studies, with the outcome, eagerly awaited.

Visit the Peripheral T-Cell Lymphoma Learning Center
LRF is committed to providing those impacted by peripheral T-cell lymphoma (PTCL) with the resources they need to understand their disease. To ensure that patients and their loved ones make the most informed decisions about their care, the Foundation has developed a series of educational resources specifically for PTCL. Learn More >
The T-cell Lymphoma eUpdate is supported by unrestricted grants from SeaGen, Inc.