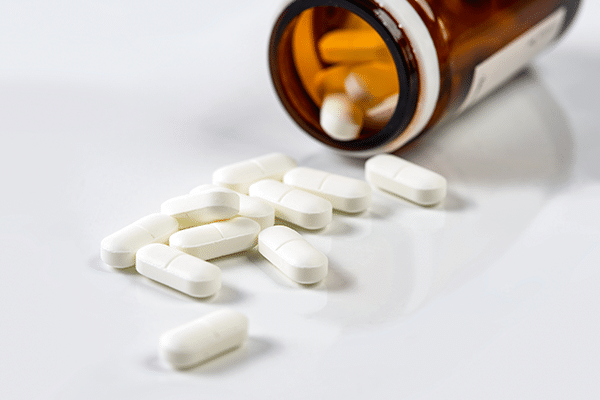 There are several chemotherapy and targeted anticancer drugs approved or under investigation for the treatment of lymphoma. Unlike traditional chemotherapy that is administered intravenously (IV) in a hospital or clinic, oral therapies are administered via a pill, taken at home on a regular basis.  Oral agents are just as effective and can have similar side effects as anticancer drugs that are given intravenously.
Oral therapies have become a more standard part of patient care for certain subtypes of lymphoma, such as marginal zone lymphoma (MZL). Jonathon B. Cohen MD, MS (Winship Cancer Institute of Emory University) discusses the use of oral therapies to treat MZL and if it is an effective choice for patients with this subtype.
What is the current efficacy of oral therapies for marginal zone lymphoma?
Marginal zone lymphoma (MZL) is a group of indolent (slow growing) NHL B-cell lymphomas, which account for approximately eight percent of all NHL cases. MZL was previously felt to be most appropriately treated with rituximab monotherapy and in combination with chemotherapy. Frequently this included bendamustine + rituximab. In recent years, however, there have been several oral agents that have been approved for relapsed/refractory MZL, including ibrutinib, lenalidomide, and just recently, umbralisib.
These are associated with a significant response rate and many patients who remain on these therapies have a response duration of several months to over one year. As a result, many patients with MZL who are not candidates for chemotherapy or who progress after receiving chemotherapy now have appealing options with oral therapies.
It is important to note that there are several types of MZL and that it is a distinct lymphoma subtype compared to other indolent lymphomas such as follicular lymphoma.  There are differences in efficacy between lymphoma subtypes so it is important to have a conversation with your physician regarding the efficacy of a particular treatment in marginal zone lymphoma and not just "indolent NHL". There are many other therapies currently being evaluated for marginal zone lymphoma and I encourage all patients to consider clinical trials when appropriate.