Latest News
Advocating for Answers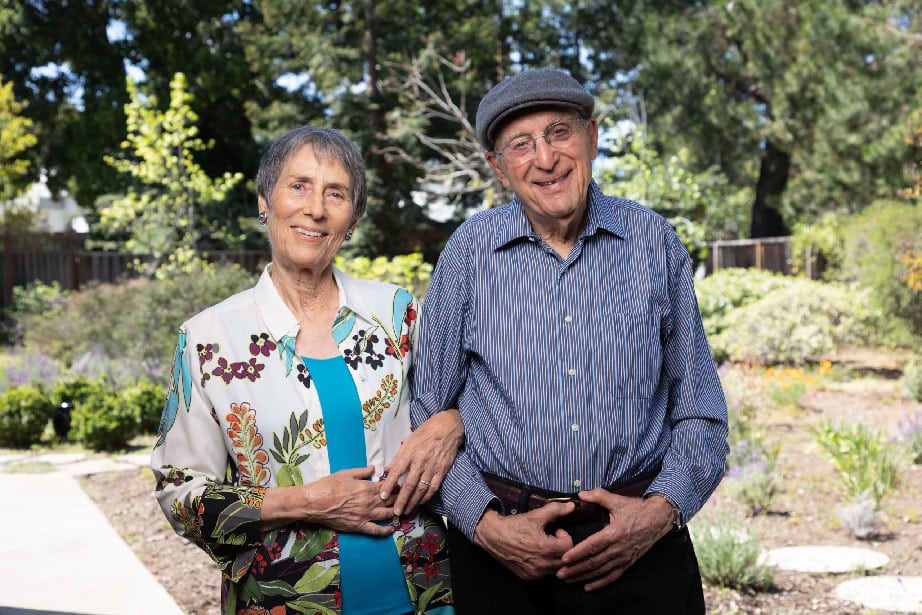 It all started with a natural curiosity and an online search in 2002. Lois Rosenblum, then 64 and recently retired from a career helping displaced workers and refugees find work in the San Francisco Bay Area, had received abnormal results from a routine annual blood test. Her doctor informed her that she had iron deficiency anemia and prescribed medication to treat it. Lois took the medication as directed, but when her condition failed to improve, her doctor simply urged her to take more of it.
Never afraid to ask questions and determined to be her own health advocate, Rosenblum asked to see the test results for herself, and her doctor sent them via mail to her home.
"I didn't understand what the results meant when I first saw them, so I looked them up online," Rosenblum explains. "I learned that I didn't have iron deficiency anemia and that instead, I had 'anemia chronic disease.' I needed to find out what the disease was."
She returned to her doctor to show him her findings, and he referred her to a hematologist. After a bone marrow biopsy, Lois was given the news that she had a subtype of non-Hodgkin lymphoma (NHL) called follicular lymphoma (FL).
"A very good friend of mine had lymphoma years ago and died of it when she was just 49 years old, so I knew it was serious," says Rosenblum. "At first, I was shocked that I had a life-threatening illness because I had always been active and healthy, biking and skiing regularly with my family."
FL is typically a slow-growing or indolent form of NHL that arises from B-lymphocytes, making it a B-cell lymphoma. FL accounts for 20% to 30% of all NHL cases and is usually not considered to be curable, but more of a chronic disease.
"Rather than feel sorry for myself, I told my children and friends right away and set about to learning as much as I could about my type of lymphoma," says Rosenblum. "I picked up a flyer at my doctor's office and that's how I first heard about the work of the Lymphoma Research Foundation (LRF)."
Eager for Answers
Rosenblum's doctor originally wanted her to start chemotherapy right away, but since she was feeling otherwise fine and experiencing no symptoms, she decided to seek out a second opinion. Her doctors worked together on her treatment plan and ultimately opted to place her on "active surveillance," also known as "watch and wait." With this strategy, patients' overall health and disease are monitored through regular checkups and various evaluating procedures, such as laboratory and imaging tests. Active treatment starts if the patient begins to develop lymphoma-related symptoms or shows signs that the disease progressed, based on testing during follow-up visits.
Two years later, Rosenblum's hemoglobin levels began to drop precipitously, and her doctors decided it was time to begin treatment. In the hopes of avoiding chemotherapy for as long as possible, she began rituximab (Rituxan®).
This treatment kept her lymphoma at bay for several years, but each time she received an infusion, she experienced a serious infusion reaction, which caused extreme pain in her lower back. Luckily, over time, she and her doctors found a way to give Rosenblum steroids before the infusion and to administer the Rituxan® very slowly over the course of an entire day, which helped avoid an infusion reaction.
After receiving various treatments to keep her lymphoma in check, including CVP chemo (a combination of cyclophosphamide, vincristine, and prednisolone) and bendamustine, some of the most frightening moments Rosenblum experienced were when she suddenly started collapsing for no reason in 2012. Not assuming her symptoms were lymphoma related, she sought out a neurologist who suggested that she see a physical therapist. However, after falling at her physical therapy appointment, her therapist urged her to seek out another diagnosis.
Realizing this was a very serious development, Rosenblum met with an oncologist who was an expert on central nervous system lymphoma (CNS). Following a spinal tap, she received confirmation that her indolent follicular lymphoma had spread to her central nervous system, a rare occurrence which was causing her to fall. To combat this development, her doctors placed her on two different drugs, methotrexate and fludarabine (Fludara®).
"Luckily, in my case, the fludarabine in combination with rituximab knocked the lymphoma right out of my system," said Rosenblum.
But there was more to come. A few years later, Rosenblum noticed a lump on her arm that wasn't there before. Worse yet, it appeared to be growing, and another round of tests revealed that her indolent lymphoma had transformed into
diffuse large B-cell lymphoma (DLBCL), requiring more aggressive and immediate treatment.
Her healthcare team recommended she start R-CHOP chemotherapy (rituximab, cyclophosphamide, doxorubicin hydrochloride, vincristine, and prednisone). R-CHOP is typically administered in 21-day cycles (once every 21 days) for an average of six cycles. However, the length and number of cycles can vary based on the patient's individual disease and health status.
"I had heard that there was a possibility that my indolent form of lymphoma could transform into a more aggressive
form—I just didn't know if it would happen to me, but it did," said Rosenblum. "In my case, receiving R-CHOP was a very difficult process, where I lost my hair, had two blood transfusions, and came down with pneumonia, which wasn't great. Fortunately, it worked and I've not needed any other lymphoma treatments since."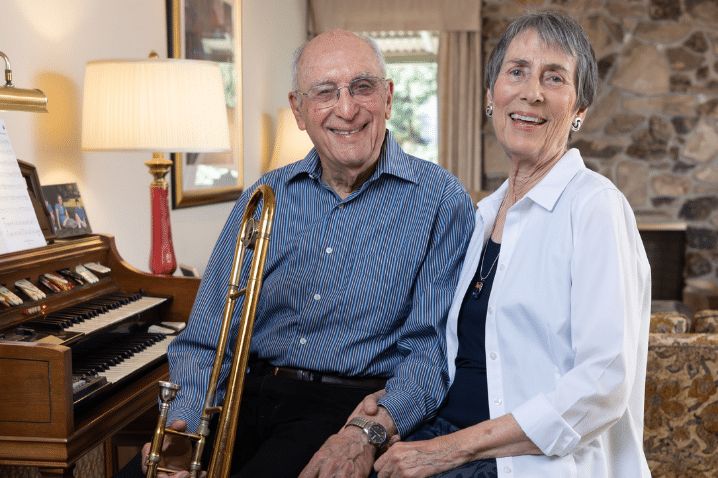 Commitment to a Cure

Now, 20 years since her initial diagnosis, Rosenblum is still asking questions and has turned her curiosity toward
lymphoma research. She and her husband Jerry are dedicated and generous supporters of the Lymphoma Research
Foundation (LRF)—helping to fund LRF Scholar Manali Kamdar, MD and contributing to the Foundation's new
Jaime Peykoff Follicular Lymphoma Initiative.
"Lymphoma research is so important because there are still lymphomas out there for which there are no cures," says
Rosenblum. "That's why Jerry and I are passionate about supporting lymphoma research, and more specifically follicular lymphoma research, that can help identify the most significant areas of unmet needs in the treatment of this disease."
Rosenblum and her husband have also attended several LRF educational programs and encourage other lymphoma
patients to turn to LRF for information and support.
Through all the ups and downs, Rosenblum says that she was able to remain positive and engaged throughout her journey due to never having to face it alone. She says the support she received from her healthcare team, family, and friends— including her devoted husband—and the many advancements being made to treat and defeat blood cancer have made all the difference.
"What's really exciting is that my doctor tells me that there's been so much research done in follicular lymphoma in the
last few years that there are several new treatment options to choose from for those newly diagnosed—that is very
encouraging and gives me much hope for the future!"
Read More Articles from Pulse
Pulse is a publication of the Lymphoma Research Foundation, providing the latest updates on the Foundation and its focus on lymphoma and chronic lymphocytic leukemia (CLL) research, awareness, and education