Latest News
ASH 2021: Long-Term Follow-Up Reveals Superiority of Maintenance Rituximab Therapy Over Retreatment Strategy in Low Tumor Burden Follicular Lymphoma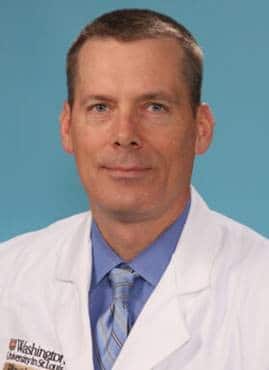 In a long-term follow-up of the RESORT study, maintenance rituximab (Rituxan) delayed time to first cytotoxic therapy (a substance that kills cells, including cancer cells. These agents may stop cancer cells from dividing and growing and may cause tumors to shrink in size.) and improved response duration compared with a retreatment approach in low tumor burden follicular lymphoma (FL), according to study results presented by LRF Scientific Advisory Board (SAB) member Brad S. Kahl, MD, of the Washington University School of Medicine.
In the original RESORT study, 289 patients with untreated, low tumor burden FL who responded to an initial four doses of weekly rituximab therapy were randomized to receive maintenance therapy (a single dose every three months) or retreatment rituximab (four doses weekly at each disease progression) until treatment failure, defined as progression within six months of the last dose of rituximab, no response to rituximab retreatment, initiation of alternative therapy, or inability to complete protocol therapy. After a median 3.8 years of follow-up, time to treatment failure was similar in both groups.
However, researchers observed that after seven years, 83 percent of patients in the maintenance rituximab group had not been treated with a first cytotoxic therapy, compared with 63 percent of patients in the retreatment group. At 10 years, 66 percent of patients in the maintenance group and 30 percent of patients in the retreatment group remained in their first remission. The median response rate in the rituximab retreatment group was 3.25 years. No difference was observed in overall survival. Researchers noted that both dosing strategies delayed time to first cytotoxic therapy compared with the historical three-year benchmark for a "watch and wait" (active surveillance) approach.
This study also included contributions from LRF SAB member and Past-Chair, Thomas M. Habermann, MD of Mayo Clinic Rochester; LRF Mantle Cell Lymphoma Consortium (MCLC) member Timothy S. Fenske, MD of Medical College of Wisconsin; and LRF Philadelphia Lymphoma Rounds Steering Committee member Stephen J. Schuster, MD of Hospital of the University of Pennsylvania.
Read more highlights from the 2021 American Society of Hematology Annual Meeting in Pulse