Latest News
ASH 2021: No Difference in Survival Among Black Patients with Cutaneous T-Cell Lymphomas in Multicenter Analysis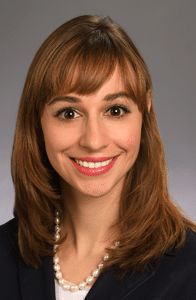 Large registry studies in the United States have revealed lower rates of survival and a propensity for high-risk features in Black patients with mycosis fungoides and Sézary syndrome compared with other races and ethnicities. Lymphoma Research Foundation grantee Pamela B. Allen, MD of Winship Cancer Institute at Emory University presented the results of a retrospective review, funded in part by LRF, which aimed to determine drivers of disparities in cutaneous T-cell lymphoma (CTCL) outcomes.
Outcomes from 417 patients across six academic institutions serving high numbers of Black patients were reviewed. Nearly half of patients included in the analysis were Black; most of the rest of the population were White. The majority of patients (87.8 percent) had been diagnosed with mycosis fungoides, and 11.3 percent were diagnosed with Sézary syndrome; four patients were classified as "other."
Compared with non-Black patients, Black patients had higher rates of lymphadenopathy (swelling of lymph nodes), higher rates of bacteremia (presence of bacteria in blood), and longer delays from the onset of symptoms to diagnosis (1.2 years vs. 2.0 years, respectively). Among these features, bacteremia was the only one found to
be associated with inferior survival. Other features associated with inferior survival, including disease stage at diagnosis, were not significantly different between Black and non-Black patients.
In this population, race was not found to be associated with survival in mycosis fungoides or Sézary syndrome. The median survival was 10.5 years for Black patients and 10.9 years for non-Black patients. Researchers suggested that these results may be different from those reported by previous studies given the access to academic treatment centers and/or high rates of insurance coverage among Black patients in the population studied.
This study also included contributions from LRF grantee Brian Greenwell, MD of Medical University of South Carolina.
Read more highlights from the 2021 American Society of Hematology Annual Meeting in Pulse