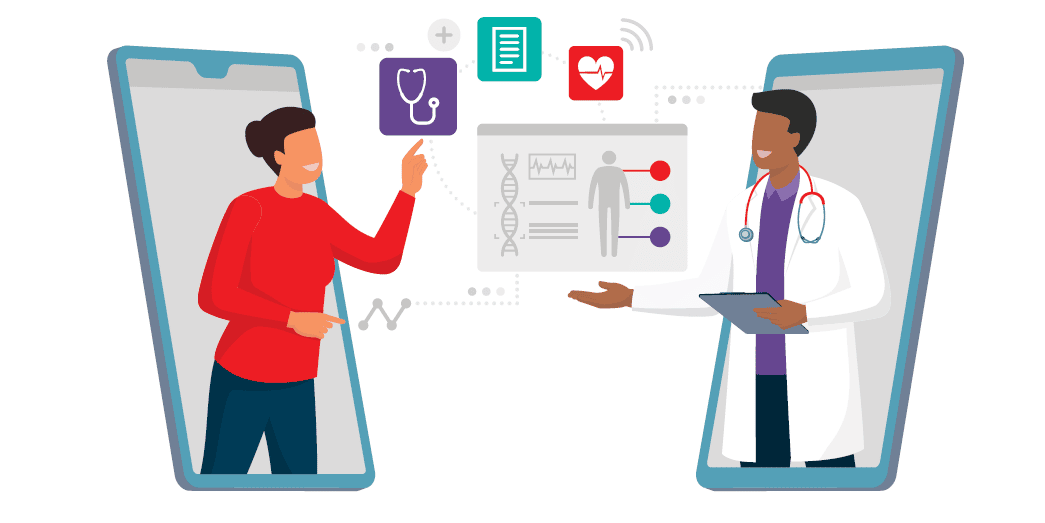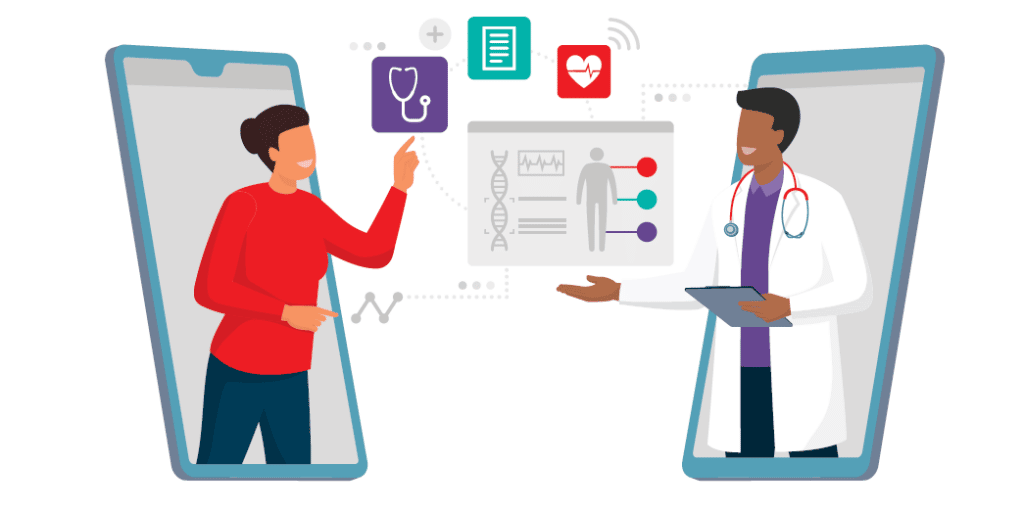 These days, a cellphone is much more than just a phone – it's a photo album, a GPS, a stereo system, an encyclopedia, a computer, a gaming system, a suite of tools all in the palm of your hand. One of the many tools that can be accessed via mobile technology are apps intended to help manage your health, sometimes known as mobile health technology.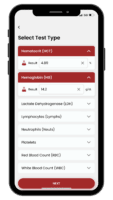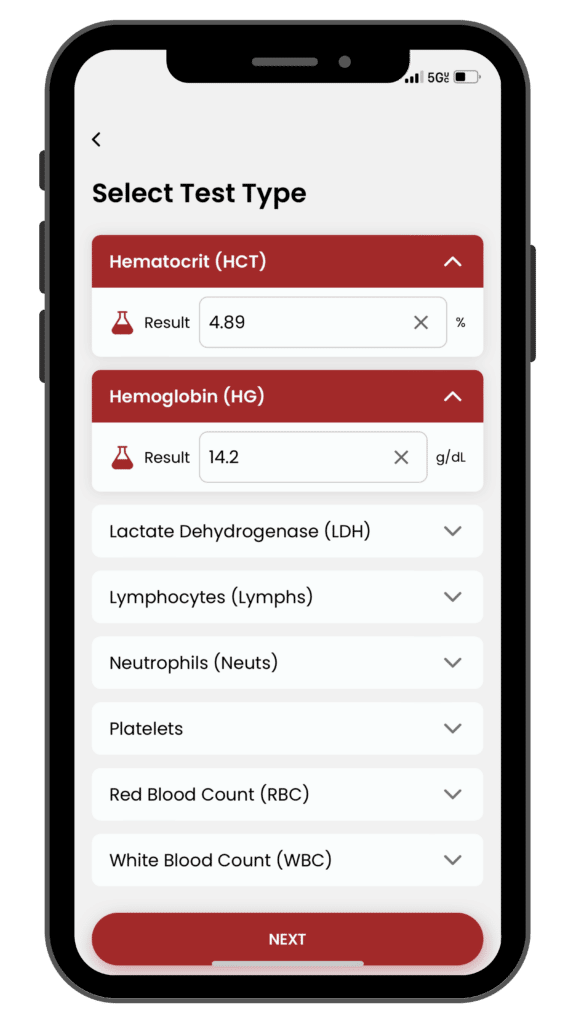 Mobile health technology, also known as mHealth, is becoming an increasingly popular way to empower patients to take charge of their health by offering an easy way to track symptoms, record appointments, log lab results, and access educational resources. The Lymphoma Research Foundation (LRF) has been leading the way in mobile health technology since the launch of its first-of-its-kind mobile app, Focus on Lymphoma in 2013. The award-winning app was designed to help patients and caregivers better understand and manage their disease through comprehensive information tailored to the user's specific lymphoma subtype, and tools to help users record/or take notes during doctor sessions, and track medications, blood results, and symptoms. Building upon the success of Focus on Lymphoma, LRF recently updated the app providing a new look and enhanced tools to manage a lymphoma diagnosis. The new update makes it easier for app users to access their information securely across multiple devices through log-in capabilities and integration with Google and features several valuable tools including:
Medication Tracker – providing a seamless way for users to track prescriptions through integration with the U.S. Food and Drug Administration's (FDA) National Drug Code (NDC) database.
CAR T Cell Therapy Checklist – helping lymphoma patients and caregivers prepare and document their chimeric antigen receptor (CAR) T cell therapy journey.
Individualized Support – through connection to LRF Helpline providing enhanced, individualized support and information, including peer support, clinical trials information, financial assistance, and referrals.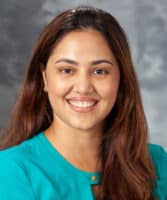 With mobile health technology, such as Focus on Lymphoma, rapidly changing healthcare and management, Priyanka Pophali, MD, a lymphoma expert from the University of Wisconsin Carbone Cancer Center, shares why apps such as these are so important and how lymphoma patients, survivors, caregivers, and healthcare practitioners can benefit from it.
What benefits does mobile health technology like Focus on Lymphoma have for lymphoma patients?
Mobile health technology like Focus on Lymphoma is a great portable tool for patients and their caregivers to navigate the complexities of lymphoma and its treatment. It is easy to access on a personal mobile device. It can keep track of symptoms, blood counts, appointments, voice, and written notes, as well as provide educational materials specific to an individual's type of lymphoma or treatment.
How can mobile health technology be incorporated into a patient's care plan and their relationship with their healthcare providers?
Mobile health technology can help capture symptoms and side effects the patient experiences in between their scheduled healthcare visits. The patient may feel different from day to day and may not always recall or report all their experienced symptoms at the healthcare visit. Therefore, day-to-day records can be very useful to keep track of symptoms and side effects which need to be factored into treatment decisions and supportive care.
How does using mobile health technology help to empower patients to better understand their disease?
There is a large amount of information that patients and caregivers receive at each healthcare visit, which can be overwhelming. The ability to take notes in real time and refer to them as needed in smaller chunks of information helps patients and caregivers understand their disease and treatment process better. It also allows them to come prepared with questions and concerns to their next visit. Having access to a validated source of information through the app is also valuable for learning at their own pace.
What challenges in a lymphoma patient's journey do you see mobile health technology mitigating?
The patient's perspective of their lymphoma journey can sometimes be overshadowed by medical data, such as labs, imaging, and other tests obtained at healthcare visits. Patient reported outcomes (PROs) have recently been recognized as very important in research as well as clinical care. The ability to keep track of everyday symptoms through mobile health technology is very valuable to bridge the gap between medical data and patient experience.
How is recording audio from doctors' appointments, using mobile health technology, beneficial for patients?
Firstly, patients often recall only parts of the visit and not all details discussed. Secondly, taking handwritten notes also distracts patients and caregivers from participating actively in the discussion during the visit. Audio records can overcome both these issues. With permission from your doctor, recording audio during the visit, using mobile health technology, can be beneficial to patients by allowing them to replay the conversation multiple times after the visit or share with family/friends.
What is the benefit of a patient using an app to keep track of their symptoms and lab counts?
Many patients receive care through multiple clinics/ healthcare systems for convenience, such as minimizing
travel time. In these cases, all labs are not accessible within a single healthcare system, and one app which
can keep track of all labs is very helpful. Trends in labs are important to follow for clinical decision-making,
and therefore viewing them in a graphical format is a great visual tool. Similarly, symptoms in between visits
are difficult to record and are important to trend for optimizing patient care.
How can caregivers utilize mobile app technology to support and advocate for the lymphoma patient in their life?
Caregivers have a very important role in patient care. They are witnesses to the patient's experience at home/away from the healthcare setting. Caregivers can utilize mobile app technology in many of the same ways mentioned above to supplement the patient's understanding of their disease and its treatment, trends in symptoms, and labs. The app can be used to take notes during healthcare visits and also prepare questions/concerns for the next healthcare visit while at home.
What type of patients would especially benefit from using an app like Focus on Lymphoma?
In my opinion, any patient who has a handheld mobile device that they use on a regular basis may benefit from using Focus on Lymphoma. Technologically savvy patients who prefer their information electronically will probably be able to make the best use of this app.
Read More Articles from Pulse
Pulse is a publication of the Lymphoma Research Foundation, providing the latest updates on the Foundation and its focus on lymphoma and chronic lymphocytic leukemia (CLL) research, awareness, and education