Latest News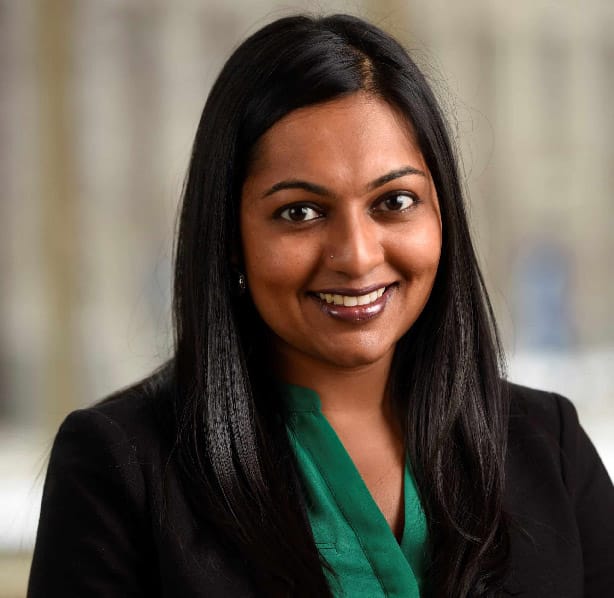 When did you become interested in the study of medicine? In lymphoma?
As a result of my father's job as a diplomat, I lived in Brazil during high school and had the opportunity to volunteer in a clinic in the Amazon region. I functioned in community outreach and worked with local, national, and international nurses and physicians working to serve the population in this region. It was then that I knew I wanted to be in medicine, and it was six years later, in my medical school hematology class, when I first met a patient who spoke on his experience as a survivor of aggressive lymphoma, that I knew I wanted to channel my interest into caring for patients and advancing the field in this disease.
At what point in your career did you receive funding from the Lymphoma Research Foundation (LRF)? What kind of grant did you receive?
After having completed my fellowship in hematology and oncology, and while engaged in a lymphoma-specific advanced fellowship, I was honored to be granted funding from the LRF as a Lymphoma Clinical Research Mentoring Program scholar (now known as the Lymphoma Scientific Research Mentoring Program, LSRMP). This is a unique, competitive grant meant to furnish research skills as well as an array of mentors for a small group of developing investigators in lymphoma.
What scientific project did you pursue as part of your LRF research grant?
Many LSRMP Scholars evaluate cutting-edge therapies and design therapeutic/interventional trials. I was fortunate that the LRF could also see the value in the type of work I do, which is translational health outcomes research. I work with biostatisticians, psychometricians, and other methodologists to develop better methods by which to evaluate adverse events in lymphoma clinical trials. The overarching goal of my research is to understand the tolerability of our treatments and improve the patient experience of lymphoma therapy.
How has your participation in the Lymphoma Scientific Research Mentoring Program (LSRMP) impacted the work that you are doing today?
My participation in the LSRMP was an undeniable bedrock to my career as a clinical investigator focused on patient-centered research to better understand lymphoma treatment tolerability. I have expanded on what was initially a project focused on better ways to analyze data on adverse events of lymphoma treatment, into a career niche focused on understanding the patient perspective and trying to better reflect the patient's experience of cancer treatment.
Was the support and grant funding you received from LRF vital to advancing/dedicating your career to studying lymphoma?
The LSRMP program was vital to advancing my research career in lymphoma. The workshop itself provided foundational research skills. However, even more substantially than that, it connected me to an array of renowned mentors in lymphoma nationally and internationally, and it provided the time to harness feedback from this expert group to refine the project at hand and my research career in this field in general.
You are an expert in studying the outcomes associated with different lymphoma treatments and their impact on patients and survivors. How has the treatment landscape for lymphoma/CLL changed since you first started conducting your research?
There has been a dramatic, unprecedented expansion of therapies available to treat lymphoma and CLL which have improved outcomes and demonstrate the hope and promise in the fight against these cancers. Many of these new therapies have novel mechanisms of action, different routes of delivery (oral versus intravenous), chronic administration, and different toxicities (or side effects). In this lens, it is important to make sure that treatments are not only safe for patients but that they are tolerable for our patients to take over time when that is what is needed.
Why is it important to better evaluate and record patient-related outcomes during treatment and clinical trials? How can this help improve lymphoma treatment in the future?
To understand tolerability, we need to understand how patients feel and function while on treatment. Historically, the only way we have done that is through clinicians' reporting on a patient's experience with the side effects of treatment. This information, which is vital to evaluating the safety of treatment, is not adequate for understanding tolerability, which required the patient perspective. Evaluating, recording, and analyzing patient-reported outcomes in clinical trials and in real-world patients is necessary to understand treatment tolerability.
How has your involvement with LRF evolved since receiving an early career grant?
As an early career LRF grantee, I have now evolved into an established lymphoma translational health outcomes researcher and have had the opportunity to become increasingly involved with the LRF. I have been part of the steering committee for the LRF's recent AYA Symposium and its Virtual Grand Rounds educational program and have been an "LRF All-Star," leading efforts to fundraise for neighborhood walks during the pandemic. I have also had the privilege of participating in several fundraisers, including one spearheaded by the wife of one of my dear patients. This year I was honored with an invitation to be faculty of the LSRMP, which was a full circle moment for me. I was privileged to be involved and meet budding lymphoma clinical researchers in this role, including two outstanding lymphoma health outcomes researchers in my small group.
Why is LRF's mission and focus on lymphoma-specific research and research programming important? Put another way: How would the lymphoma community be impacted if there was no LRF?
The LRF is a vital support for the lymphoma patients of today and of tomorrow. Today, as a clinician, educational materials, programs, websites, and other high-quality resources made by the LRF form a backbone of support for our patients and their caregivers facing a variety of epochs in lymphoma – from diagnosis to treatment and beyond. For the patients of tomorrow, LRF's focus on lymphoma-specific research bolsters investigation into the newest and best treatments and projects that understand the biology of the disease and how it affects lymphoma patients as people.
What research or projects are you currently pursuing that you would like to share with our readers?
One of the most exciting projects I am currently leading is a study by which we are measuring physical function in lymphoma patients receiving chemotherapy, the In4M study (Integrating 4 Measures to Assess Physical Function in Cancer). We are hoping to optimize the assessment of how patients feel and function during treatment in different ways, including using patient-reported outcomes (surveys that ask patients questions), clinician reports on how a patient is functioning, a performance test (6-minute walk test), and, excitingly, wearable device data. We are trying to understand how we can harness these different sources of data to best understand how treatment can affect physical function. When we can capture this better in clinical trials and in practice, we can harness it to improve the treatment experience of our patients.
What are you most excited about in the field of lymphoma research today? Why?
I am very excited about our growing understanding of the biology of different lymphomas and the increasing number of treatments available to our patients. I am most excited to see that in tandem with this progress in biology and treatment, we are also doing a better job of measuring how patients feel and function during treatment and beyond to provide truly patient-centered lymphoma care.
Read More Articles from Pulse
Pulse is a publication of the Lymphoma Research Foundation, providing the latest updates on the Foundation and its focus on lymphoma and chronic lymphocytic leukemia (CLL) research, awareness, and education