This article was contributed by mindfulness-based leadership coach and inspirational speaker, Amy Jin.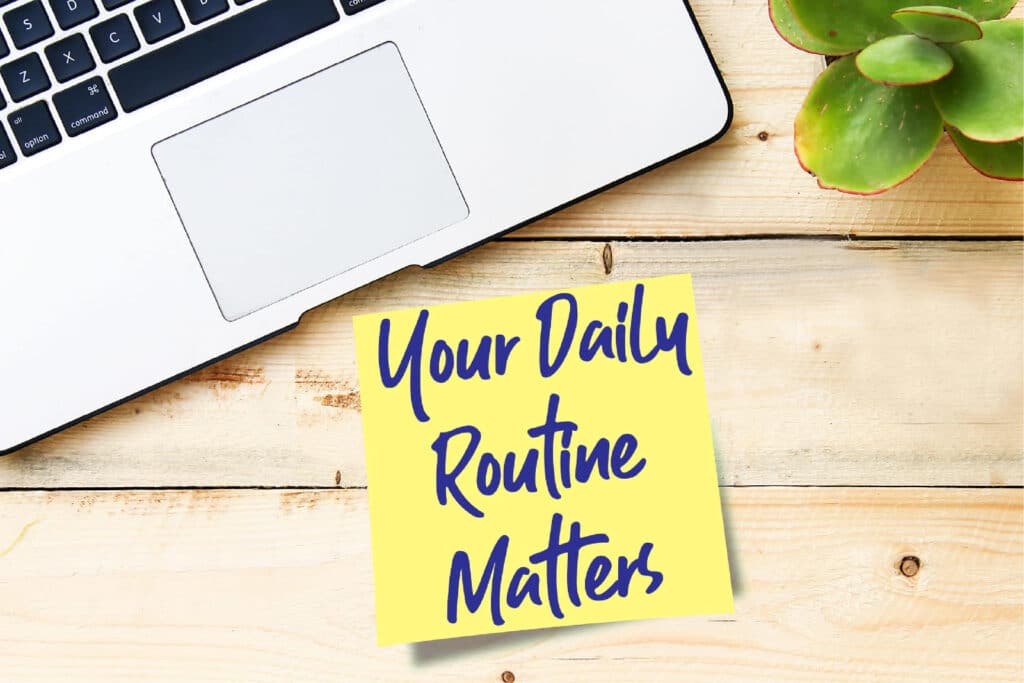 Humans are creatures of habit, and routines can offer mental health benefits, as well as help you achieve your goals. For many of us, social distancing or quarantining has interrupted our normal schedules, and may be making it challenging to find a rhythm. Though our daily lives have certainly undergone a great change, here is a sample routine that can help keep you calm and on track, while 'sheltering at home.'
Start The Day
Ask yourself, before you even get out of bed, "How do I want to be today?" You might say, "I would like to be patient today," or "I would like to be forgiving today." This intention can give you focus and a powerful, conscious approach to whatever may come your way.
Start Your Workday
Designate a space, ritual, or behavior that signifies the beginning of your work day. You could walk around the block to denote "going" to the office, or make a cup of coffee or tea and carry it to your desk. Create clear markers for the beginning and end of your workday so that you can truly step away and unwind.
Take Regular Breaks, and Make Time for Lunch
Productivity studies show that humans perform at our best when we take intermittent breaks, every 90-120 minutes. Stand up and stretch. Read for fun. Take a 5 minute meditation. If it's sunny, find a spot where you can feel the sun, even if you're indoors. If the weather is warm enough, spend time outside.
Evening
End your work day purposefully. You could make a list of what you've accomplished, what's still in progress, what you will do tomorrow. Minimize your work browser windows, and walk away from your screen. Change into comfy clothes, call a friend for a virtual happy hour, or simply sit on another chair / area of your home. Make a physical transition into leisure time and send the signal to your mind that it's time to stop working.
End the Day
Reconnect with your intention, and thank yourself for your efforts today. Identify three things you're grateful for, and something you're looking forward to. Bid the world good night, and see if you can connect with the pleasure and mystery of sleep.
Read more about living during COVID-19 in Amy's 5 Mindfulness Tips to Get Through COVID-19, article.
Learn More: Listen to Amy talk about Mindfulness and Meditation in LRF's Living with Lymphoma Podcast
About the Author

Amy Jin is a mindfulness-based leadership coach and inspirational speaker. She works with mission-driven entrepreneurs and executives, helping them lead consciously. A passionate advocate for women, she is the co-host of Straighten Your Crown, a podcast for female founders. Her life's mission is to reduce human suffering, and her mantra is to lead with heart.