Latest News
Patient Perspectives: Dispelling Myths About Clinical Trials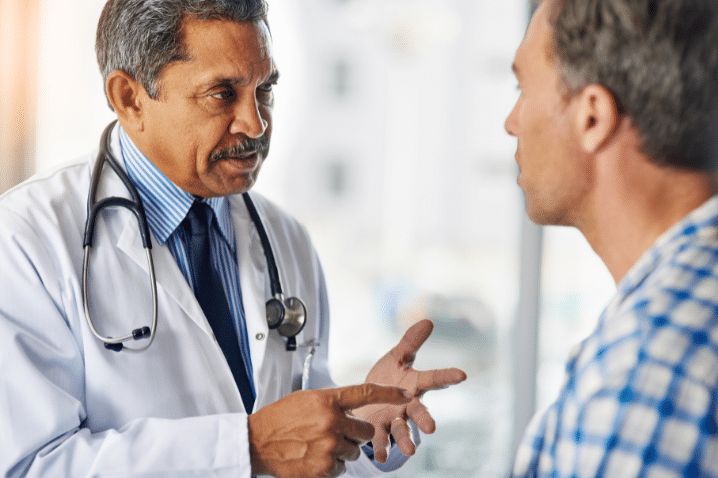 A clinical trial is a carefully designed research study conducted to answer specific questions about new ways to prevent, diagnose, treat, or manage a disease or the side effects caused by a new or existing treatment. Clinical trials are important for advancing research and can provide patients with access to the most cutting-edge treatments.
However, according to a study in the Journal of Clinical Oncology, approximately 20% of cancer clinical trials fail because of insufficient patient enrollment, which hinders progress to improve cancer care. Low participation rates are due to several different factors, including apprehension or misconceptions about the clinical trial process. Lymphoma Research Foundation Associate Director of Support Services and Helpline specialist, Izumi Nakano, answers some common questions about clinical trials to help better understand the process and what to think about when considering
enrolling in one.
What are some of the possible benefits of participating in a clinical trial?
Some of the possible benefits of participating in a clinical trial include having access to a new treatment that is
not available to people outside the trial as well as a clinical research team that will watch you closely. If the
treatment being studied is more effective than the standard treatment, you may be among the first to benefit. Lastly,
the clinical trial may help scientists learn more about the treatment and lymphoma—and help people in the future.
What are some of the possible risks associated with participating in a clinical trial?
A clinical trial can sometimes require more time and medical attention than traditional care. This can include doctor visits, phone calls, more treatments, a hospital stay, or a more complicated treatment regimen. (Always ask your doctor for information about the specific trial you are considering.) In addition, the treatment might not work or might cause side effects. And even if a new approach helps some patients, it might not help you specifically.
Will I receive a placebo instead of the therapy being tested?
During clinical trials, some groups may receive a placebo (a substance with no therapeutic impacts) to serve as a control to measure if the treatment being tested has its intended effect. However, placebos are very rarely given in trials for cancer patients. If a placebo were to be a part of a study, it would typically be given in addition to the standard treatment. You would be notified as part of the informed consent process before treatment begins if a placebo is being used.
Will I be a "guinea pig"?
Patients sometimes fear that they'll be receiving untested, unmonitored treatments when they agree to participate in a clinical trial. This isn't the case—before any patients are enrolled, clinical trials go through multiple rounds of testing for safety and efficacy. Patients are supported and monitored closely by doctors throughout for any potential side effects.
Are clinical trials a "last resort"?
A common worry is that clinical trials are the last resort for patients after standard treatments have failed to have their intended effect. Clinical trials are not the last resort but rather a way for patients to receive the latest therapies that are currently being studied and to help advance new treatment options. In fact, there are some clinical trials for first-line treatments in newly diagnosed patients to learn whether these treatments may be more effective than the standard of care.
Will enrolling in this trial preclude me from having certain treatments in the future, or vice versa?
Some questions patients and their loved ones may want to ask their doctor are:
What is the purpose of this clinical trial?
Why are you recommending this clinical trial for me?
Who is sponsoring this trial?
Who has reviewed and approved this clinical trial?
Does this clinical trial include the use of a placebo?
How long will the study last? Where will it take place?
What are the risks involved?
How do I find the right clinical trial for me?
Researching a potential clinical trial can feel like a daunting task. LRF's Clinical Trials Information Service (CTIS) can help you with the process by searching for trials that might be suitable for you based on the medical information that you provide. You can also visit clinicaltrials.gov to find a database of ongoing clinical trials as well as more information on each unique trial. Most importantly, make sure to discuss with your physician any potential clinical trials that you may be interested in.
Once I begin a clinical trial, am I allowed to leave?
Yes—even after a clinical trial is underway, you can still leave at any point, for any reason.
Clinical Trials Information Service
The LRF Helpline is available to assist patients and their loved ones better understand their lymphoma diagnosis so that they can feel empowered to make the most informed decisions about their treatment and long-term care. The Helpline is available in every language and can also connect patients to financial assistance resources, and legal and insurance help.