Researcher Spotlight:

Edmond Feris, PhD
Dartmouth-Hitchcock Norris Cotton Cancer Center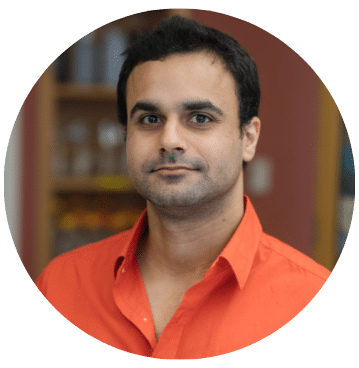 Some of the most critical oncogenes responsible for
tumor formation in humans are transcription factors. Dr.Feris' LRF research project focuses on the study of how
transcriptional dysregulation can lead to carcinogenesis
(the process of normal cells transforming into cancer cells).
Dr. Feris, together with his advisor Dr. Michael Cole, invented a method of identifying inhibitors that can block the oncogenic functions of the MYC (protein-coding gene) transcription factor. They have recognized promising leads that can become a new type of cancer drug for patients with high MYC activity, which is characteristic of almost all lymphomas. "This LRF-funded project will help us in the characterization of these inhibitors for their development into potential new anti-cancer drugs," Dr. Feris explains.
Dr. Feris is a Postdoctoral Fellow at Dartmouth-Hitchcock Norris Cotton Cancer Center in Lebanon, N.H. He received his PhD from The Geisel School of Medicine at Dartmouth College, also located in Lebanon. Dr. Feris' inspiration from an early age is his mentor and uncle, Dr. Edmond Yunis,
who has dedicated his life to the study of immunogenetics. Through their work together, they published several scientific publications. "Even today, I continue to rely on his wisdom and unusual journey through many different areas of scientific research," Dr. Feris says.
Dr. Feris hopes to be a project leader in the clinical development of these inhibitors as a potential new cancer drug. "Thanks to the fortunate and generous contribution and support of LRF, we will deepen the application of our invention and the characterization of our inhibitors in the context of lymphoma," he explains. "The support from LRF has also allowed me to become more independent and seek my scientific discoveries.