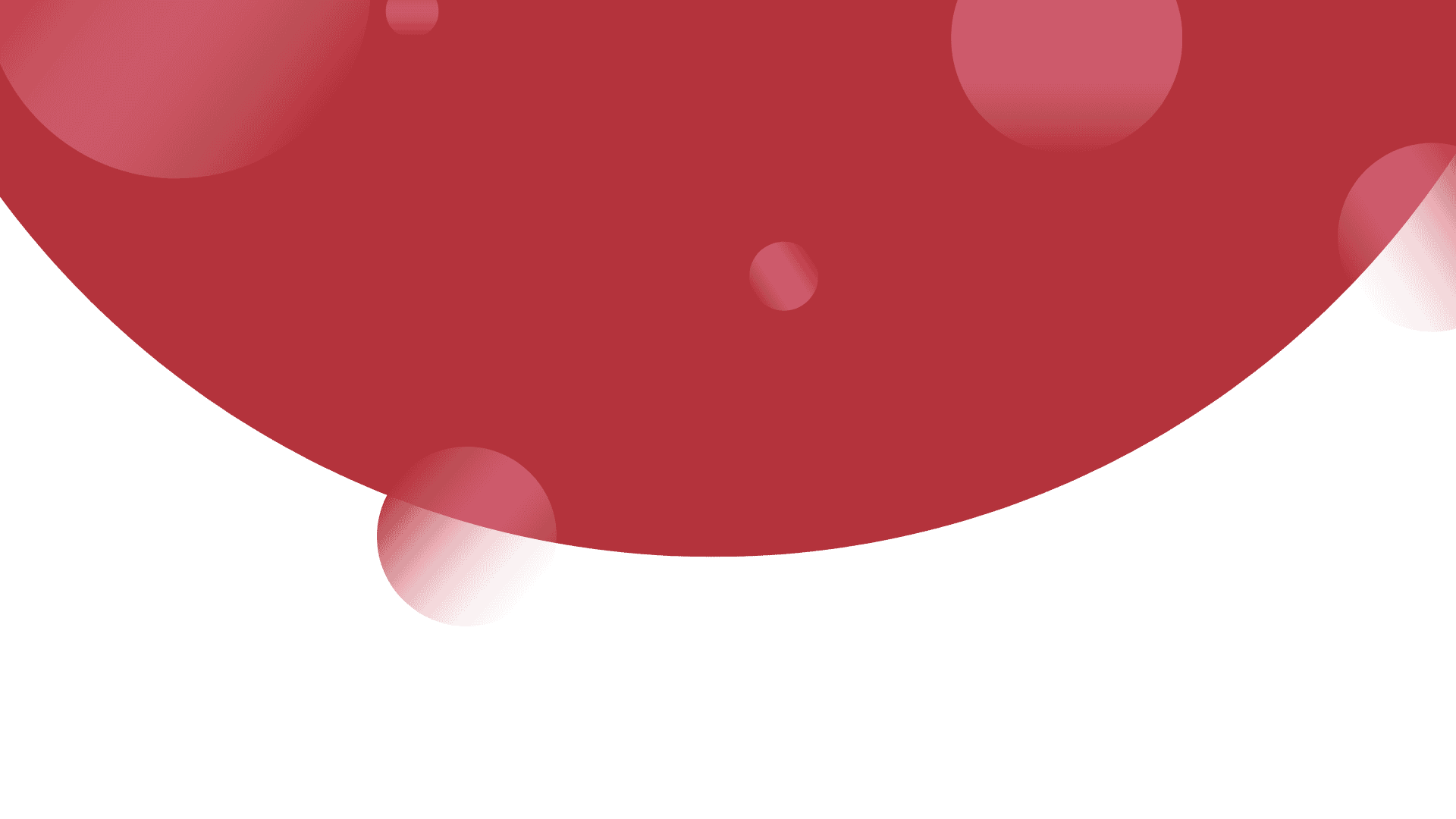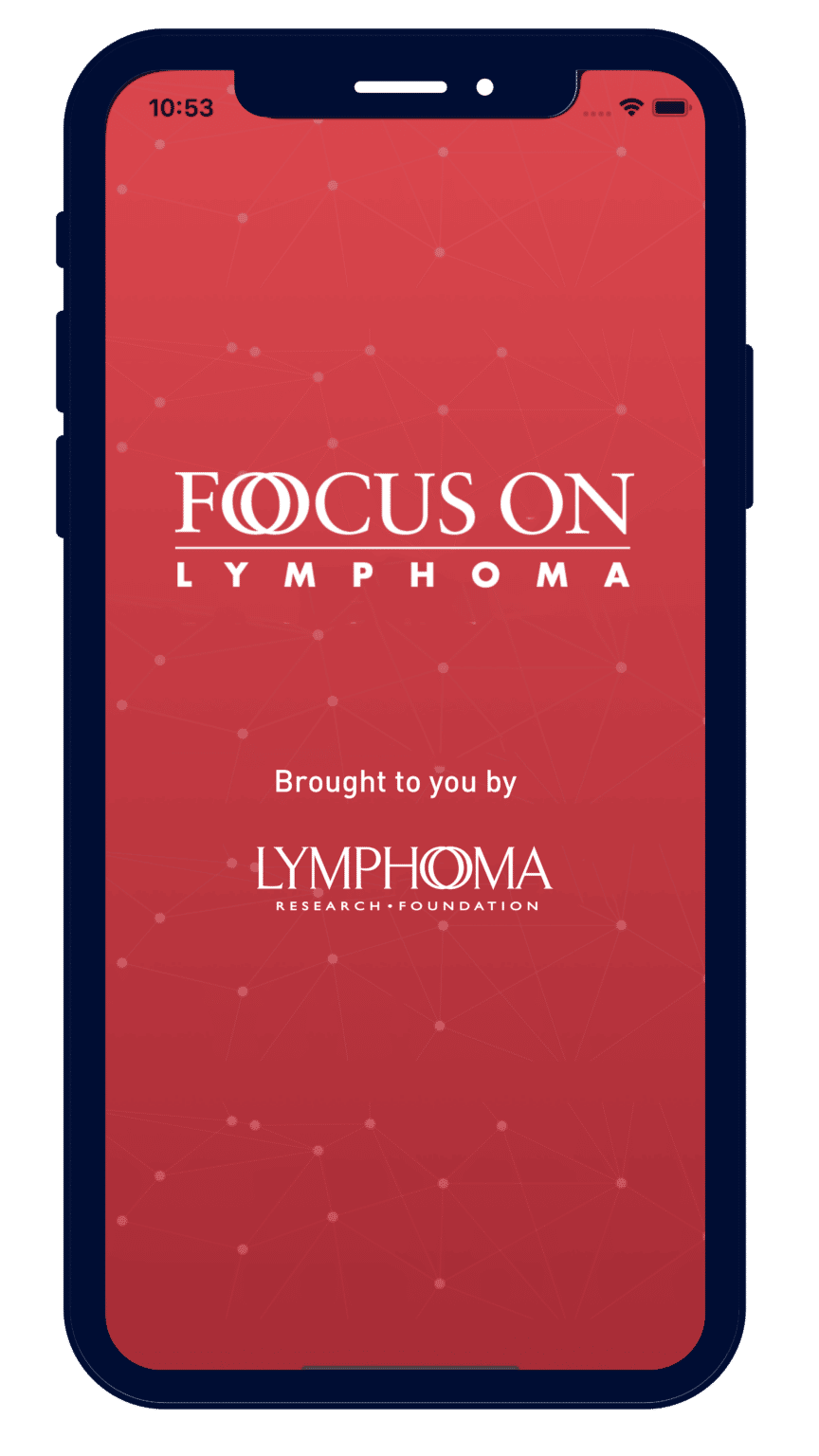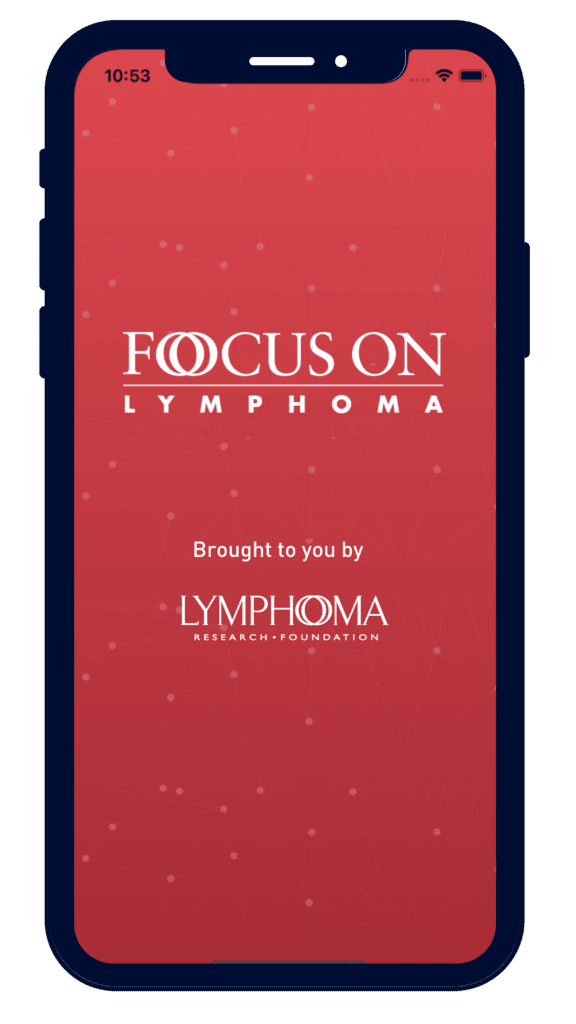 LYMPHOMA TOOLS AND RESOURCES ARE RIGHT AT YOUR FINGERTIPS
Focus on Lymphoma is the first app to provide patients and their caregivers with tailored content based on lymphoma subtype, and actionable tools to better manage diagnosis and treatment.
Comprehensive lymphoma management, conveniently in one secure and easy-to-navigate app, no matter where you are on the care continuum. Get the right information, first, with resources from the entire Lymphoma Research Foundation content library, use unique tracking and reminder tools, and connect with a community of specialists and patients.
For iPhone, iPad, and Android–for free!
The Focus on Lymphoma app is designed for
Lymphoma Patients
Individuals who are awaiting a diagnosis, recently diagnosed, soon-to-be treated, or in treatment
Lymphoma Survivors
Individuals who have been declared in remission or cured from lymphoma by a healthcare professional
Caregivers and Family Members
Caregivers and/or family members of someone with lymphoma
Healthcare Professionals
Physicians and nurses who treat and care for someone with lymphoma
A suite of actionable features that empowers lymphoma patients and survivors
Discover how Learn, Track, and Connect provide you with the knowledge and support you need to feel empowered along your journey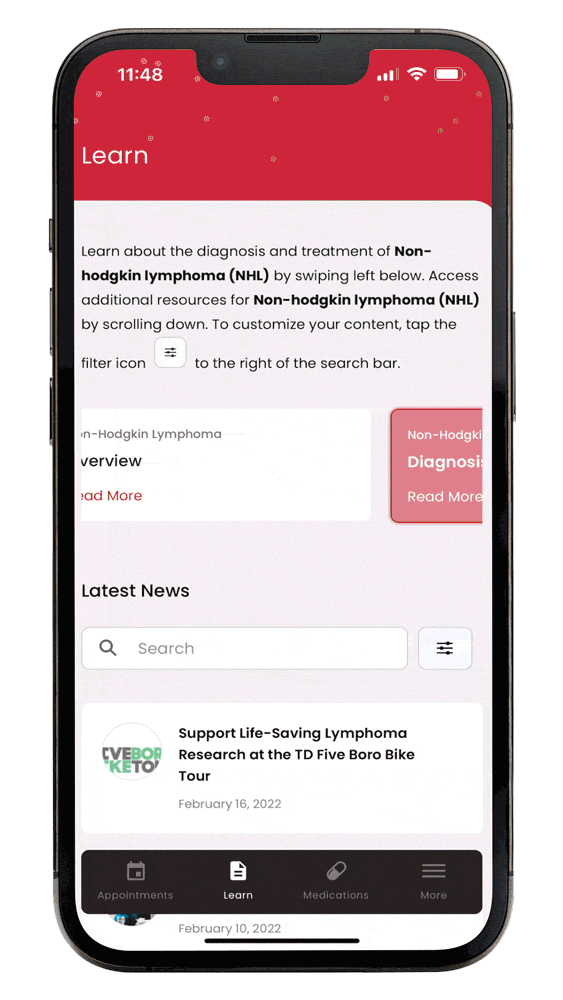 Learn
Explore educational content tailored to your subtype and disease stage and learn at your own pace. Learn about:
Lymphoma diagnosis
Treatment options
Recent advances in lymphoma research
Clinical trials
Cellular therapies, such as chimeric antigen receptor (CAR) T cell therapy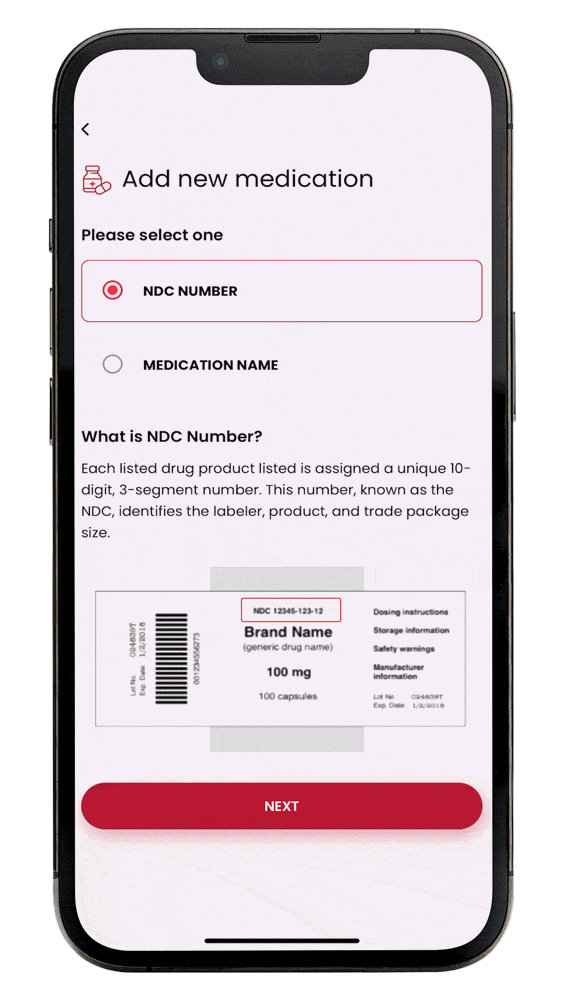 Track
A full suite of customized tools helps you track, manage, and organize your lymphoma-related information, all in one convenient place.
Schedule medication reminders
Track medication adherence
Track symptom frequency and severity
Track blood work results
Track doctor's appointments
Record doctor sessions and take notes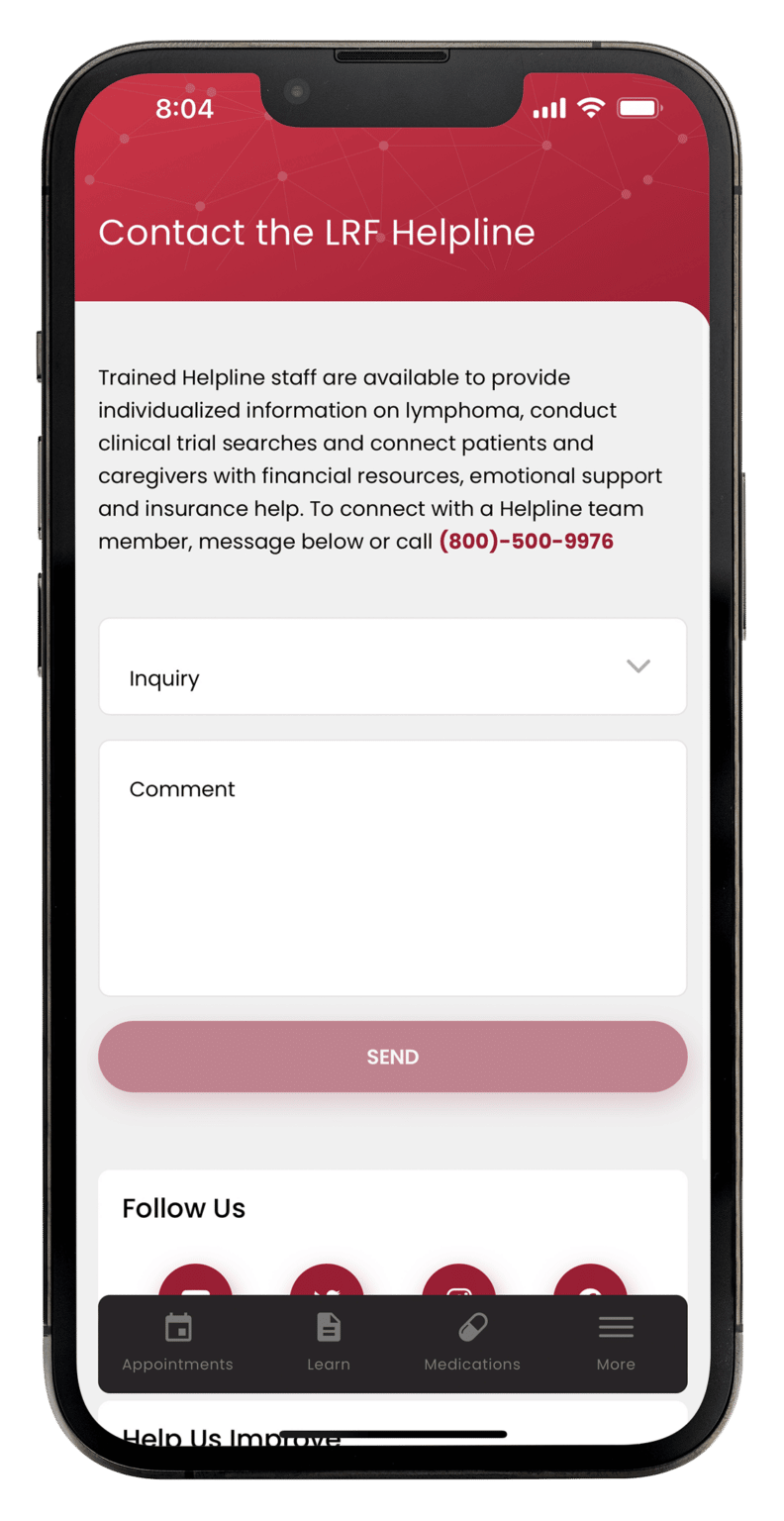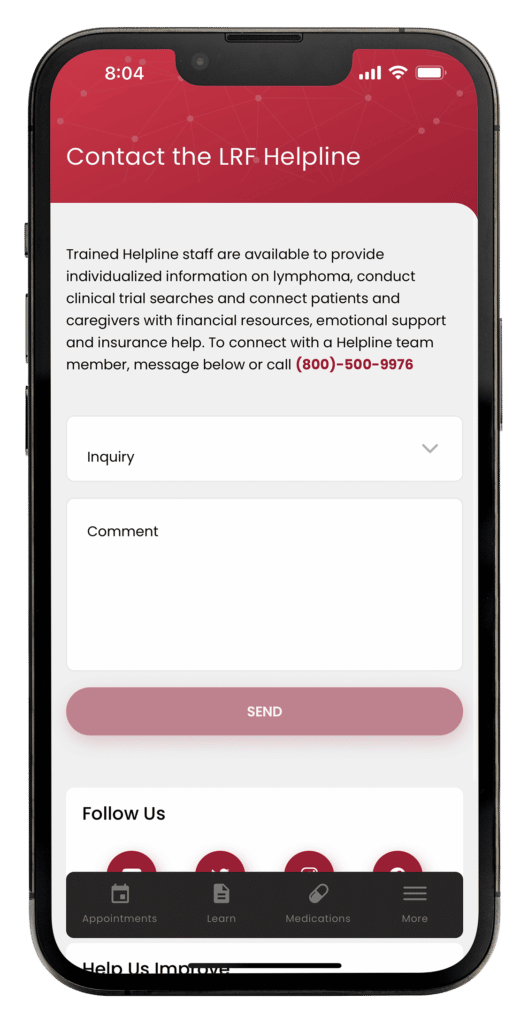 Connect
Connect with an entire community for peer and individualized support.
Connect directly to the LRF Helpline
Gain access to the Lymphoma Support Network for peer support
Learn about clinical trials
Learn about, and register, for free educational programs
Download the free Focus on Lymphoma app today
Testimonials from the community
Tons of well-organized information conveniently assembled in an easy-to-navigate app.
What a fantastic resource! Offers up-to-date information on the disease, subtypes, and treatment options. But what I really love are the tools to help manage living with Lymphoma, including medicine and symptom trackers, a place to log blood count stats, and tools to prepare and follow up on dr appointments. If you or your loved one has lymphoma, you need this app. Thank you Lymphoma Research Foundation!
I'm a patient advocate with no connection with LRF, and can say with confidence that this is a must for patients and caregivers. Love the recording feature as well as the ability to edit your profile around your dx, which tailors the content for you. A couple hours on it so far and it's crashed just once. Only place the app seems a little spineless is in the second opinion section. They could have pushed that more forcefully considering just how important it is. But beyond that, this is a stellar app.