Researcher Spotlight
Researcher Spotlight: Laurianne Scourzic, PhD
JOAN & SANFORD I. WEILL MEDICAL COLLEGE OF CORNELL UNIVERSITY
Dr. Joseph R. Bertino Memorial Scholar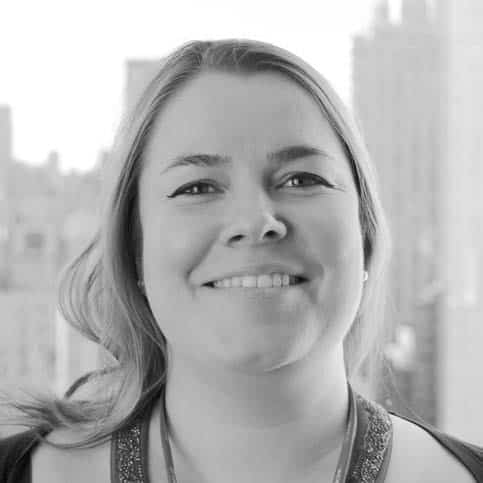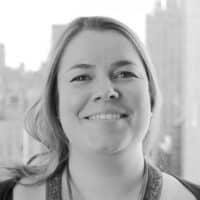 Cancer stem cells have been identified in a variety of tumor types, which contribute to the continuous repopulation of cancer cells. Many patients with B-cell lymphomas are resistant to or relapse after treatment, but the existence of a stem cell-like B-cell population has yet to be identified. Through her LRF research, Dr. Scourzic stem cell-like populations in lymphoma can be used as a predictive marker for disease progression and potentially be targeted with new or existing therapeutic strategies.
Dr. Scourzic earned her PhD in hematology and oncology from the Gustave Roussy Institute at Paris Sud University. During that time, she used mouse models to study drivers of cancer formation in T-cell lymphomas and solidified her interest in a career as a lymphoma researcher. She is now working as a postdoctoral associate at the Weill Medical College of Cornell University, where she hopes to gain the skills and experience necessary to transition to a career as an independent investigator. She values the mentorship she has received thus far and looks forward to training the next generation of lymphoma researchers. "Finding the people that guide and support you, in the long run, is not only giving you the confidence to pursue what you are doing but also the grounds for you to evolve along your project and ideas," she explains. "This is something that I try to provide to my mentees as well and that I will always be grateful for."
Dr. Scourzic also notes that the Lymphoma Scientific Research Mentoring Program has been instrumental in her career development and the organizing of the key details of her research project. Through the LSRMP, she was able to network with established investigators and potential collaborators in her field, which she notes was a particular challenge during the COVID-19 pandemic. "I strongly encourage young researchers and fellows to apply for this LSRMP," she says.
Dr. Scourzic also received the 2020 Lymphoma Research Foundation 2-year Postdoctoral Fellowship Award and was an Oliver W. Press Memorial Postdoctoral Fellowship Grantee.