Researcher Spotlight
Researcher Spotlight: Reid Merryman, MD, MS
Dana-FArber Cancer Institute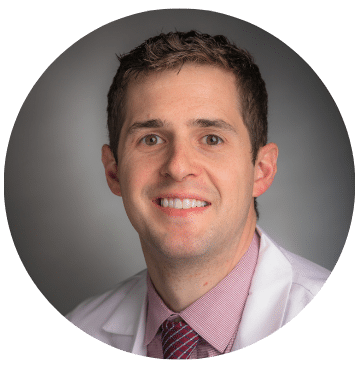 Classical Hodgkin lymphoma (cHL) tumor cells have developed several ways to avoid detection and destruction by the immune system, including expression of immune checkpoint proteins on their surface to shield them from immune attacks. Targeting the PD-1 immune checkpoint has been a highly successful strategy in this disease. Another immune checkpoint called CTLA-4, is also frequently expressed in cHL tumors and represents another target for therapeutic intervention. Dr. Merryman's LRF research project will begin with a phase II trial testing ipilimumab (Yervoy), a CTLA-4 monoclonal antibody (mAb), with or without the PD-1 mAb nivolumab (Opdivo), among patients with relapsed or refractory cHL. His focus is on high-risk patients to identify new treatment options. "We hope that this trial will identify additional treatment options for patients with cHL who have failed initial treatments," he says.
Dr. Merryman is an Attending Physician at Dana-Farber Cancer Institute in Boston, where he is focused on developing immune-based treatments for Hodgkin lymphoma (HL) and indolent non-Hodgkin lymphomas (NHL). He has also participated in lymphoma clinical investigator programs with the American Society of Hematology (Clinical Research Training Institute) and with the LRF's Lymphoma Scientific Research Mentoring Program (LSRMP). He completed his MD at Harvard Medical School before his residency at Brigham and Women's Hospital in Boston.
Dr. Merryman's interest in lymphoma was sparked during his medical residency when he observed significant immune-related toxicities in lymphoma patients undergoing allogeneic transplantation after receiving immune checkpoint blockade. With his mentor Dr. Philippe Armand's help, he organized a multicenter, international collaboration to better characterize the clinical outcomes of transplant patients who had previously received a PD-1 inhibitor. "We reported that these patients had a higher-than-expected rate of early immune toxicity in the form of a non-infectious febrile syndrome and early severe acute graft-versus-host disease (GVHD) resulting in several fatalities," recalls Dr. Merryman.
"Our work was the first to document these novel findings and has triggered multiple efforts to identify novel transplant approaches to reduce this potential toxicity." This led to his relationship with LRF in the LSRMP in 2019. "I have continued to meet with these leaders in lymphoma research over the past two years, and they have provided instrumental guidance both for my research projects and my career," he says.
After completing his LRF research project, Dr. Merryman aspires to design clinical trials that use rationally designed immune-based treatments to cure more patients with lymphoma. He is hopeful for the future of lymphoma research. "Clinical care for patients with lymphoma has changed dramatically in the last 10 years, and I am optimistic that the pace of clinical advances will continue to accelerate in the years ahead," he says