Researcher Spotlight
Researcher Spotlight: Richa Kapoor, PhD
Perelman School of Medicine, University of Pennsylvania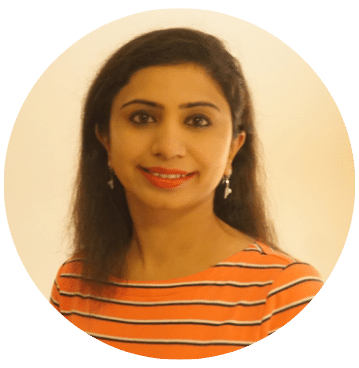 T-cell lymphomas are aggressive cancer types that exhibit clinical and genetic heterogeneity, and current therapies do not incorporate personalized medicine opportunities. Research has shown that cutaneous T-cell lymphoma (CTCL) patients exhibit a high frequency of genetic alterations. Dr. Kapoor's LRF research project aims to decipher the role of these high-frequency genetic alterations in the development of T-cell lymphomas and evaluate their therapeutic potential using animal models and clinical samples. "With the successful completion of this project, new therapeutic targets will be identified that can provide patients with personalized care," she remarks.
Dr. Kapoor received her PhD from the National Institute of Immunology (NII) in New Delhi, India. She is a Postdoctoral Fellow at the Perelman School of Medicine, University of Pennsylvania in Philadelphia, where she studied intrinsic mechanisms of the central nervous system resulting from immune cells' attack on the brain and spinal cord in multiple sclerosis (MS). This study helped her comprehend the pathophysiological mechanisms occurring during disease that led to the development of therapeutics to antagonize pathogenic immune responses. "Eventually, with great interest, I transitioned to carry out translational research in the field of T-cell lymphoma," Dr. Kapoor says. "My obsession with understanding the underlying mechanism of how genetic mutations affect the biologic function of T-cells and make these cells cancerous drew me to this research field. Finding new effective therapeutic targets for people affected by lymphoma can increase their overall survival and patient care."
Her long-term goal is to become an independent scientist and use animal models and patient samples to translate therapeutics through clinical trials. "LRF has given me the courage and enthusiasm to move forward with my goals," says Dr. Kapoor. "This grant opportunity has provided me a platform to discover potential therapeutic targets and take them forward as therapies while I grow as a successful independent scientist." Her personal experience of witnessing her grandmother's journey with lymphoma drives her passion for this field of research. "I am driven by my ambition to find a potential cure for lymphoma and alleviate the pain and suffering of patients and their families going through the struggle," she remarks. Dr. Kapoor's research project is part of LRF's Health Equity Initiative, devoted to addressing barriers in access to care and research in lymphoma.