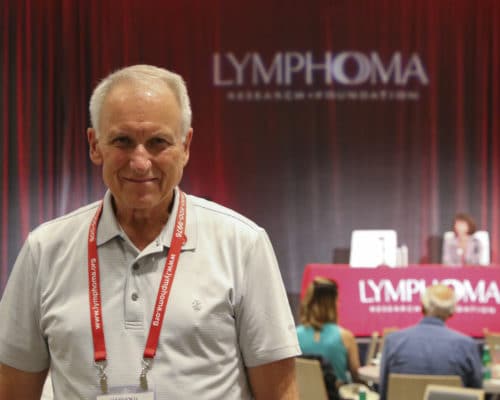 In 1998 I was fifty years-old, living in New Jersey, and doing a lot of business overseas. On one business trip, I noticed a very small bump on my right temple. Upon returning home, I went to my primary care doctor and was referred to a dermatologist and a surgeon, who informed me that I had a small cyst that needed to be removed with a simple surgery – easy enough.
Then on a Monday night two weeks later, I received a call from my surgeon that would change everything. He told me that they sent the tissue sample out for a second pathology opinion and that it was discovered that I had lymphoma. My immediate thought was OK, what's lymphoma? I didn't hear the "C" word, so I figured I had no reason to worry and that we could easily take care of it. Then he said I shouldn't be too concerned as "many people live long lives with this." That's when I began to think that if many people live long lives, then maybe some don't! My surgeon told me that the next step was that I should see an oncologist who specializes in lymphoma. An oncologist? I thought oncologists were only consulted for cancer – up until this point, I still hadn't heard the surgeon use the word "cancer," so I was confused.
A few days later I met with an oncologist, and after speaking with him, he informed me that I had an indolent form of non-Hodgkin lymphoma (NHL) called follicular lymphoma. My doctor discussed with me in depth what this meant for me going forward. But I was still confused – I was in good shape and exercised regularly, ate healthy, never smoked and hadn't drank in years. It didn't make sense to me. I felt angry! But despite my anger, I told myself that I was going to get through this and beat it.
If I was going to beat this, my first thought was, I'm going to need to get as much information as I can so I can be my own best health advocate. My oncologist referred me to the Lymphoma Research Foundation (LRF), and through the Foundation I received extensive resources and knowledge about my disease. I wanted to know exactly what I was facing, and I wanted to be prepared every time I went into the oncologist's office – and LRF helped me do that. I was lucky that I responded well to treatments, and even after a relapse in 2003, I am still healthy to this day.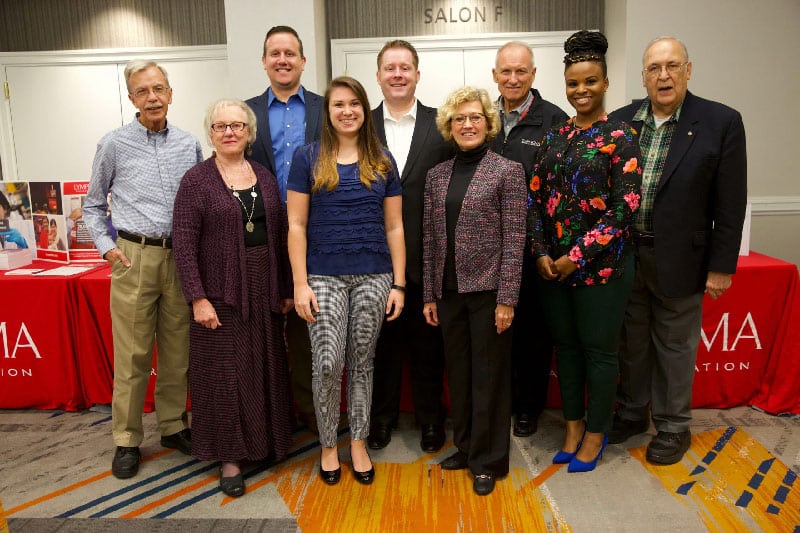 Since being diagnosed over twenty years ago I have taken a unique interest in getting involved in the lymphoma community to raise awareness and funds for lymphoma research. In 2011 I became an LRF Ambassador in their inaugural program and support the Foundation by attending LRF patient programs, being an LRF Advocate, raising funds and awareness, and most of all providing hope to all those who have been impacted by this blood cancer.
Additionally, I was nominated by LRF to serve as a federal cancer advocate for the past nine years.  In this capacity, I serve as a consumer reviewer for two national cancer grant review programs. I review and vote on research projects for support, along with prominent scientists, to help determine how cancer research appropriations should be directed for lymphomas and other blood cancers, as well as general cancer research. I am also participating in an observational clinical trial at Georgetown University Cancer Center for NHL patients in long term remission. I am trying to do all I can to help advance lymphoma research!
My most recent, and perhaps my most rewarding, project for LRF has been planning a large Team LRF Fundraise Your Way event called "Slide Over Lymphoma." This fundraising event, which is taking place February 1, 2019, is an attempt to break the Guinness World Record for the most people participating in an electric slide dance simultaneously. Our goal is to bring together 10,000 people at the polo field in The Villages, FL to have fun and to raise critical funds to advance LRF's mission.
Overall, I am proud to help amplify LRF's message and bring hope to others who have been impacted by this blood cancer. The researchers in the lymphoma field have given their lives to finding a cure for lymphoma – and for that I am very hopeful for the future.
To learn more about or support Bob's fundraising event, Slide Over Lymphoma, please visit: