In 2007, I was smack dab in the middle of a mid-life crisis. At 45-years-old, I had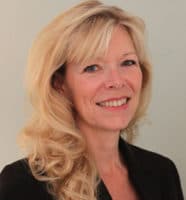 the strong feeling that time was ticking and I needed to get moving if I was going to have any chance of fulfilling my long-held desire to do something significant with my life. Being a stay at home wife and mom of two sons, ages nine and twelve, was rewarding but something was missing. I thought that if I went back to practicing law – picking up the life I put on hold while raising children – I would have the chance to continue of my life path toward something big. But for months I was chronically ill with a severe cough, itchiness, night sweats, and afternoon fevers, and frankly, it left me withered.
The cough was so annoying that I decided to visit a doctor so she could give me something to hush it. For six months, the first doctor diagnosed my condition as either bronchitis or a super virus. The second doctor felt the lumps growing at the base of my neck and on my clavicle and said they were not cancerous tumors. Meanwhile, the symptoms were worsening. At the insistence of my husband, I consulted with a third doctor who recognized the symptoms of lymphoma right away. A CT scan and PET scan confirmed his suspicions and I was referred into one of my local cancer centers in Houston, Texas. More testing at the cancer center confirmed it was Hodgkin lymphoma, Stage IIB.
"By the time I was given the news, I was somewhat relieved. I finally knew why I was ill."
People often ask me how I felt when I was told after the PET scan that I had cancer. I wasn't shocked or horrified. I didn't think "Why me?" Before my diagnosis, I had done a lot of self-diagnosis via the internet and figured something was very wrong. So, by the time I was given the news, I was somewhat relieved– I finally knew why I was ill. I called my husband and a dear friend who had just battled breast cancer and in a matter of hours laid out a plan to tackle my lymphoma. I visited the Lymphoma Research Foundation (LRF) website and got every bit of information I could sent to me. Knowledge is power and to beat this I knew I'd need to gather all the power I could.
But I waited a day to tell my family. I wanted to have a game plan before calling them. They would be terribly worried and I wanted to put their minds at ease. The hardest part was telling my two sons. My boys knew that I rarely made a promise I couldn't keep. So, when I gently told them I was ill but that I would take my medicine, be brave and get better, my older one asked "Promise?" I hesitated. Who really knew if that was a promise I could keep? Yet I did. I promised.
I then worked hard to keep my promise. Because of my age and other indicators that were not working in my favor, my husband and I decided that the best option for me would be twelve infusions of ABVD chemotherapy, the highest dose, every other week for 24 weeks, followed by five and a half weeks of radiation. I didn't tolerate the treatment well and was hospitalized twice. As horrible as I felt when I was being rushed into the emergency room, I was even more emotionally devastated because it meant leaving my boys home bewildered, afraid and even more out of their normal routines. But, as promised, I worked hard to beat the cancer and I did—and I've been in remission ever since.
"After my diagnosis and treatment, I formulated a new life path toward achieving something of significance."
Recently, I received a call from a friend who had just found out that her mom was diagnosed with cancer. I told her what I tell most anyone who is newly diagnosed. "I'm so sorry you have to go through this. Take a deep breath. Accept where you are. Get through this one day at a time. Don't look too far ahead. Stay positive. Cancer treatment is not a sprint to the finish. It's a lengthy marathon with highs and lows. We can only hope to crawl over the finish line weak and weary but victorious." I highly recommend new patients write down their concerns and how they can be addressed. Put the concerns into categories based on which are addressed by their doctors, their employer, their friends and their family. When they write it all down, they won't feel as overwhelmed and can formulate a plan that will work for everyone.
The Lymphoma Research Foundation's (LRF) mission is to eradicate lymphoma and serve those touched by this disease. I urge anyone who is coping with a diagnosis to let LRF serve them. Visit the website to find information about their specific lymphoma, listen to the webcasts, attend a local Ask the Doctor program or other educational program in their area. Call or write the Lymphoma Research Foundation Helpline for information on clinical trials or financial assistance. I'm grateful LRF was there for my family at the time of my diagnosis because it offered reliable information that we used to formulate my treatment plan together with my medical team.
I never did get back to my life path of practicing law. Instead, after my diagnosis and treatment, I formulated a new life path toward achieving something of significance. I decided to assist LRF in serving others with lymphoma by volunteering in the Houston area and I'm so happy I did.
It is a remarkable organization. The people involved, including the staff, the volunteers and the medical community who partner with LRF, are truly caring, intelligent and dedicated to serving those with lymphoma. During my time volunteering, I met many wonderful people, patients and medical professionals alike, who I would never have known had I not been involved with LRF. Moreover, helping LRF has positively touched the lives of others– and as I've now learned and I tell my sons, there is no more significant thing one can do with one's life than to be a positive influence on the life of others.