Jeff, Diffuse Large B-Cell Lymphoma Survivor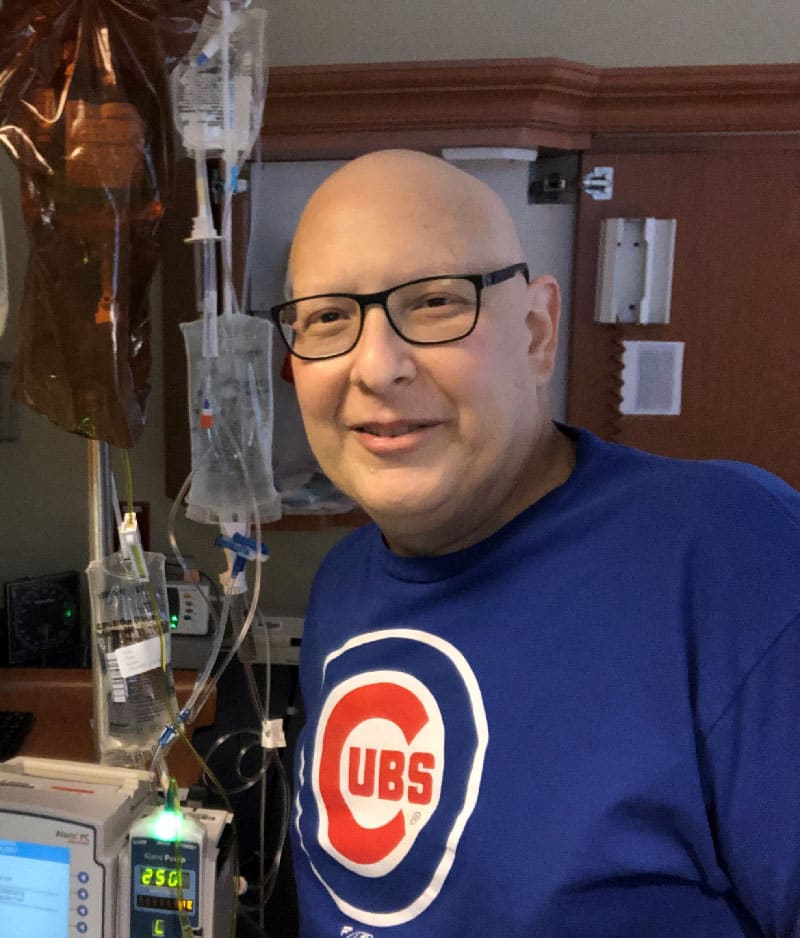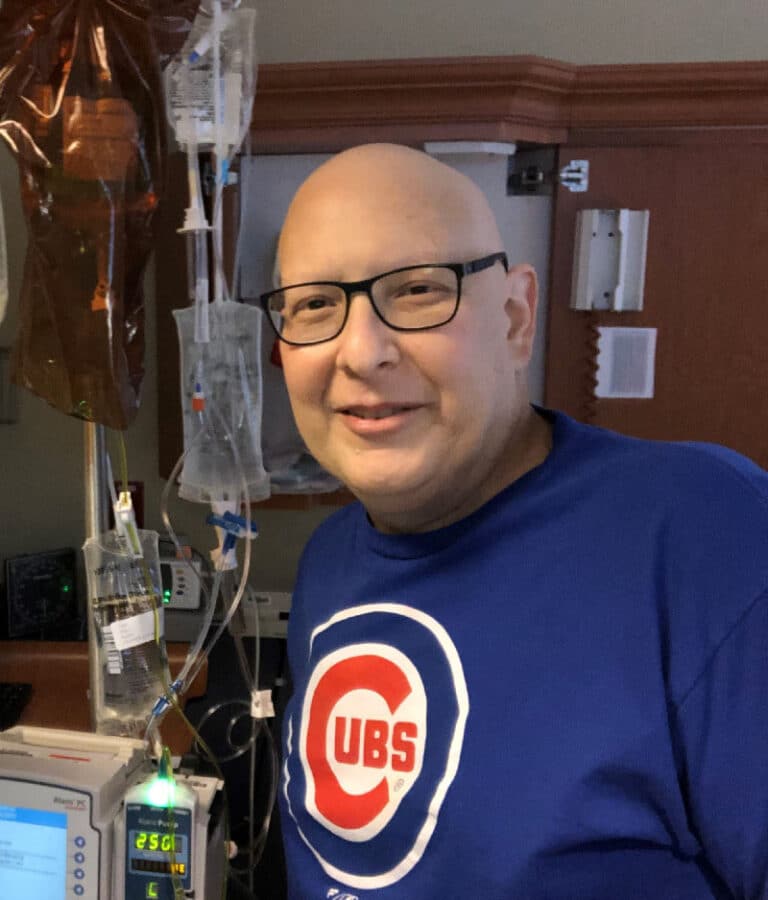 In mid-October 2018, I had a series of intense conversations with my boss. The stress from those conversations set off a series of strange health issues – or, so I thought. It started with numbness and tingling on a small spot of my upper lip as if I was getting a cold sore – or, so I thought. But then, the numbness and tingling spread and covered the right side of my face.
Then, the migraines started. Extremely intense migraines followed by permanent numbness on the right side of my face. A neurologist diagnosed me with something called Migraine with Aura – or, so I thought. Other symptoms made it difficult to sleep, I completely lost my appetite, I generally felt terrible, and my life was in disarray. My neurologist assured me that relief was on the way – or, so I thought.
On December 16, 2018, I woke up with a new and troubling symptom. My right eye was no longer aligned with my left eye. After a few hours in the emergency room, I was admitted for tests. Lots and lots of tests. By this time, my kidneys were shutting down and my liver was in distress. My doctors were baffled. Perhaps a fungal infection picked up while traveling? Perhaps cancer? On December 19, the final verdict was in. I was diagnosed with stage IV, Double-hit, diffuse large B-cell lymphoma (DLBCL) with neuro involvement. I also was also suffering from tumor lysis syndrome, which is a potentially fatal group of abnormalities that were impacting my kidneys and liver.
I'd like to pause here for some history. In October 1986, when I was 16 years old, both of my parents were diagnosed with cancer within 24 hours of each other. My mother was diagnosed with lymphoma and after chemo and radiation, she survived and lived another 25 years. My father was diagnosed with a rare form of cancer and unfortunately died six months later after undergoing experimental treatment. I bring this up because I spent nearly 30 years thinking about how I would respond when (not if) I got the news that I had cancer. I always assumed that I would either cry uncontrollably or get angry at the world. I would have bet on the crying and I would have been wrong.
"There is just no way this disease is going to beat me…So, let's go, let's get this fight started."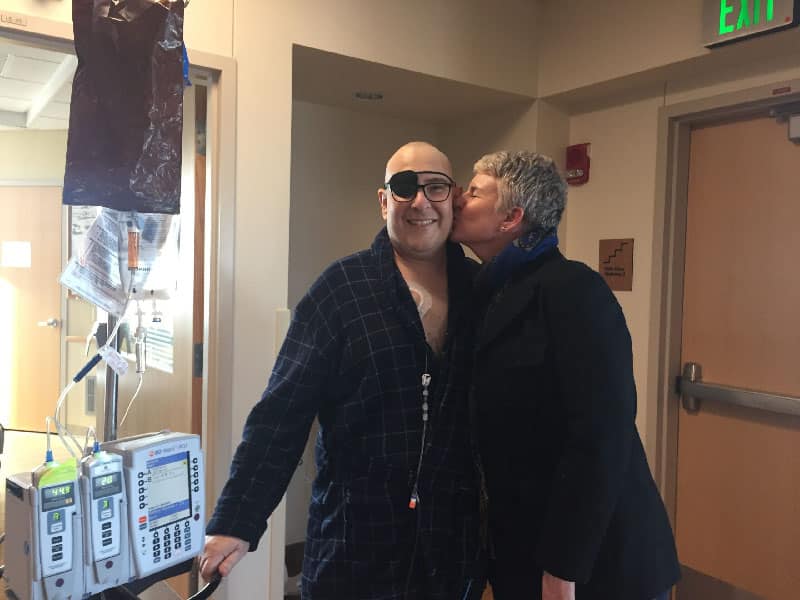 Upon hearing my diagnosis, my immediate response was "when can I start treatment?" and "how aggressive can I go?" For months, people who know me would comment on their surprise at my response (I'm known to be a pessimist). It's only now, looking back, that it makes sense. I'm a very stubborn person and this was the most stubborn response I could come up with. There is just NO WAY this disease is going to beat me. I'm not leaving my wife and kids. So, let's go, let's get this fight started.
Due to the severity of my diagnosis, I began my first round of chemo (R-CHOP) before leaving the hospital. For subsequent rounds of chemo, we shifted to a more aggressive treatment regimen (R-EPOCH) with the addition of high-dose methotrexate to address the neuro involvement. Both treatments required hospitalization during a 21-day treatment cycle. If all went as planned (spoiler, it didn't), I would receive R-EPOCH as an in-patient on days 1 through 5. I would return on day 15 for methotrexate, which should have required a 1-3 day stay. For me, it tended to be longer (you can't leave until the drug is out of your system). So, I was lucky if I could get home for 24 hours before the start of the next round. During round 3, I also caught a respiratory virus which landed me in the ICU for about a week. So, I spent A LOT of time in the hospital. From mid-December through the end of April, I spent more than 50 percent of my nights as an in-patient.
By the end of my third round of chemo, we were already seeing great results. A mid-treatment PET scan came back clean, a second biopsy showed no cancer in a lingual node, and after months of wearing an eye patch, my right eye corrected itself. There was plenty of good news to be thankful for. However, we weren't going to take anything for granted, especially because of the neuro involvement. After more complications and another extended hospitalization in round four – rounds five and six went smoothly. I completed my initial chemo at the end of April. I had May off from treatment to regain strength prior to a stem cell transplant in mid-June.
"Love, love, love your caregivers."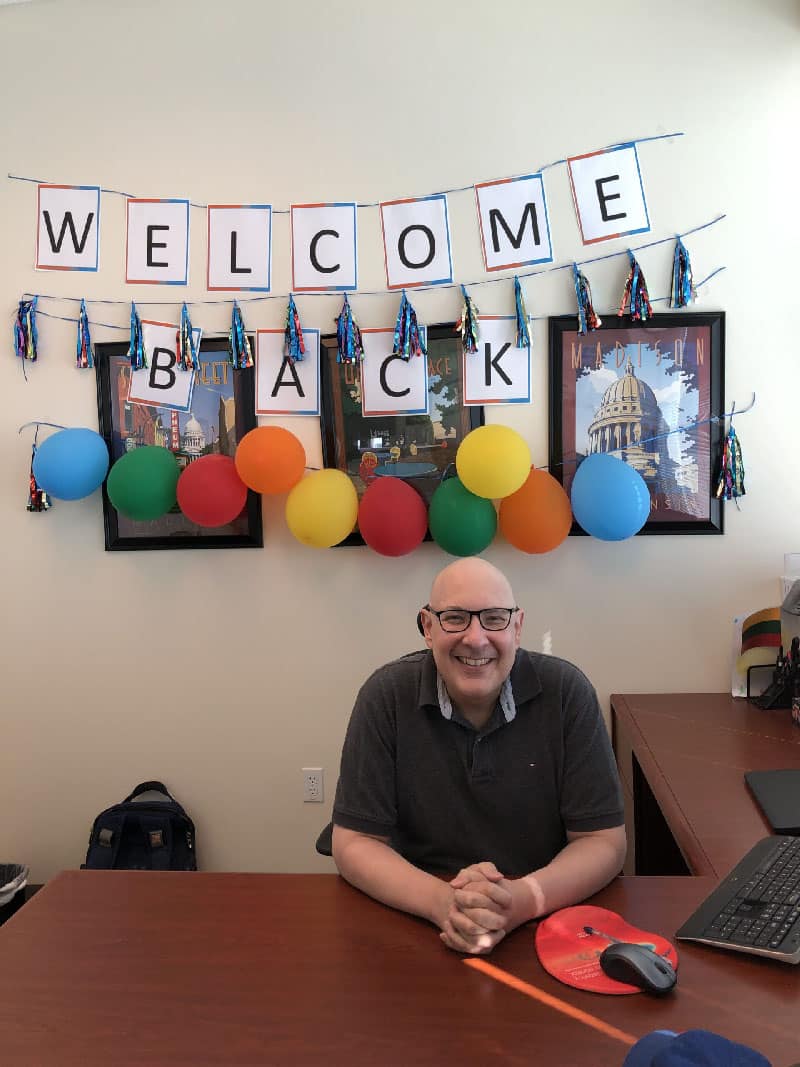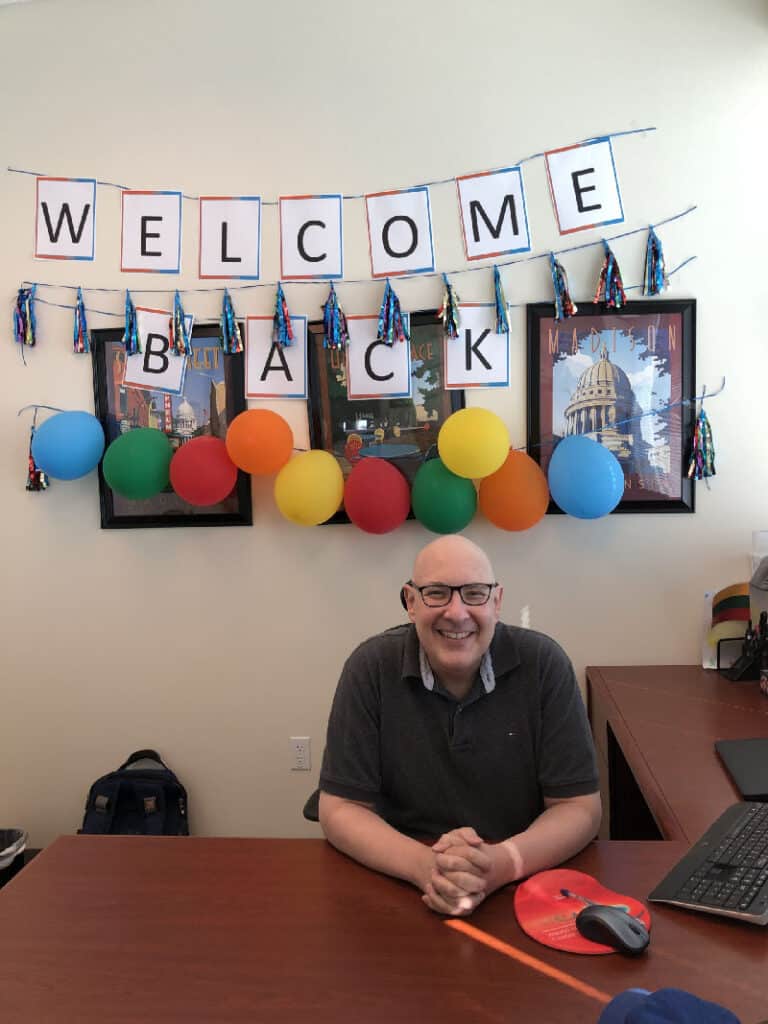 By the end of June, I was weak and exhausted. There were plenty of ups and downs along the way that I did not cover here, but I learned a lot along the way:
Love, love, love your caregivers. I can't stress this enough. I will forever be indebted to my wonderful nurses and full healthcare staff – these individuals brightened my toughest of days and ultimately helped to save my life. Especially love the caregivers from your personal life. My wife was an absolute ROCK during all of this. She was there for me every step of the way and kept our kids and our lives moving forward. She handled everything. It is important, however, to understand that she, and my kids, were going through this, too. Your caregivers need support. So, make sure they have a support network.
Ask for and graciously accept help along the way. Fighting lymphoma is a long and difficult journey with many ups and downs. Some days you feel strong, maybe buoyed by high-dose steroids. You can be independent and take care of everything yourself. Some days you may feel weak and might need help with basic functions. I had to put my pride and stubbornness aside and let my wife, or others, help me. And, don't forget about your (and your loved one's) mental health. I spent a lot of time alone in a hospital room, feeling weak. I got low, at times. Fortunately, my wife insisted that I get some help. I was raised not to talk too much about mental health. So, it was a bit of a leap for me, but one that was well worth it.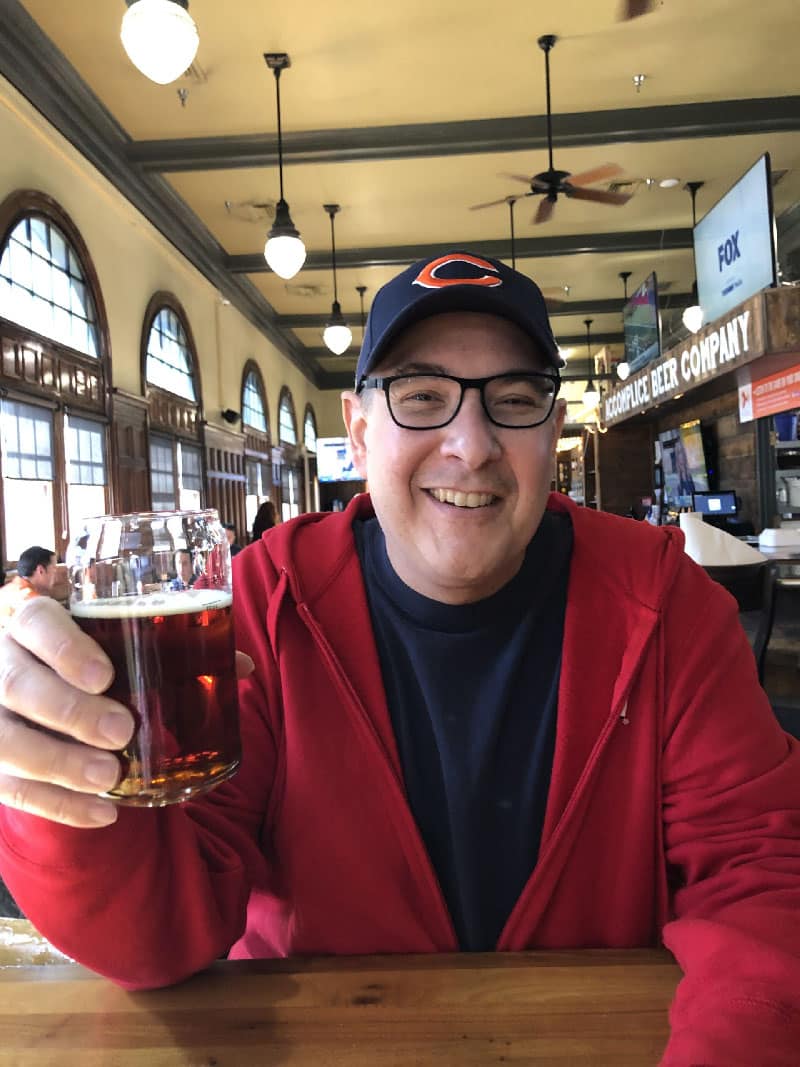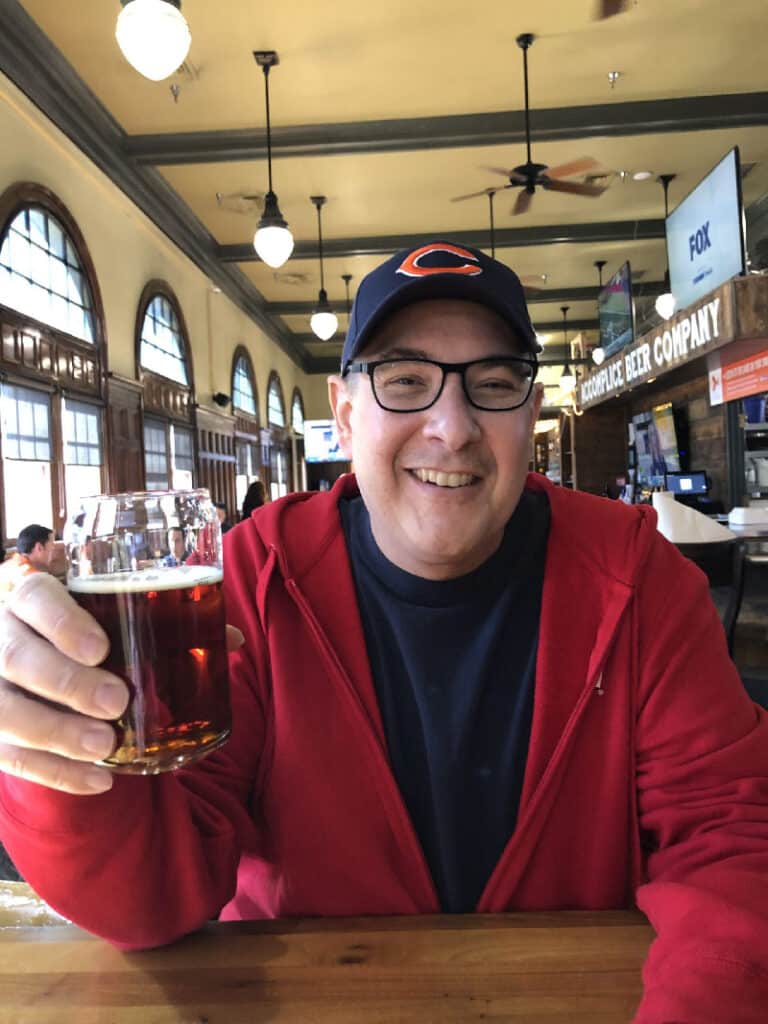 As for me, I left the hospital at the end of June 2019. My last PET Scan was over 1 year ago and showed no signs of cancer. So, I haven't looked back. I feel great, aside from some lingering neuropathy. I'm moving forward with my life, though fear creeps in from time-to-time. I understand this is normal and will happen less frequently as time goes on. I'm seeing less and less of my doctor, which is a good thing. And, now, I'm looking for ways to use my experience and give back. I've joined the Lymphoma Research Foundation Ambassadors program and the Support Network. Beating cancer is going to forever be one of my greatest accomplishments. I hope others can find strength and hope from my story.