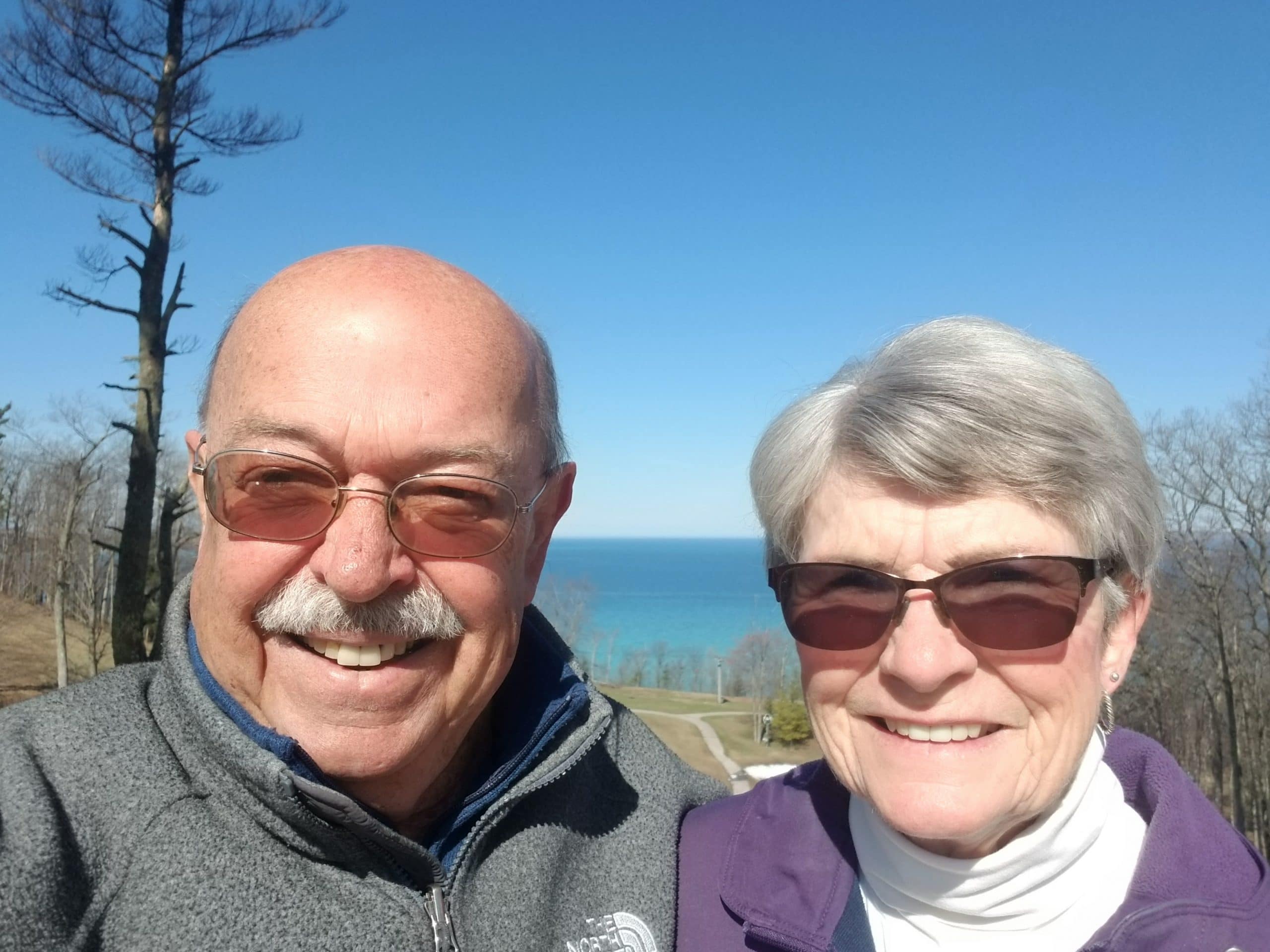 My Non-Hodgkin lymphoma journey begins a little over 14 years ago. I was a few days away from my 60th birthday when I discovered a lump in my groin while showering. I did not think much of it at the time because several years earlier I had a lipoma mass – a benign fatty mass – excised from my right shoulder. Unlike my lipoma, I noticed a couple of weeks later that the mass in my groin had grown, and I decided to contact my family doctor to schedule an appointment. Since it was the end of the year, my doctor's schedule was booked, and I waited four weeks before I was able to visit with him.
By the time of my appointment, the mass had grown significantly, and another had developed in my opposite groin. I had hardly noticed the second one, but my doctor knew where the lumps might be found and discovered additional ones just below both my armpits. My doctor suspected I may have lymphoma, but said I required additional testing to confirm. At the time, I had never heard of lymphoma. My doctor ordered some diagnostic tests to confirm his prediction, and recommended hematologists/oncologists at a local hospital for an immediate follow-up.
"I knew that I had a long road ahead, but I've always been positive and felt with the proper care, I would survive."
I began doing some research and needless to say I was very anxious to begin the process to determine what subtype of lymphoma I had. I had an excisional biopsy of the original lump in my groin and it was determined that I had diffuse large B-cell lymphoma, (DLBCL). Prior to receiving my diagnosis, I had purchased an excellent read, "Living with Lymphoma" written by a doctor and survivor of DLBCL.  My reading revealed there are many lymphoma variations with numerous outcomes and treatments.  I was happy to learn my diagnosis was DLBCL, a type of lymphoma that I had read had a very favorable prognosis with the possibility of being outright cured. I knew that I had a long road ahead, but I've always been positive and felt with the proper care, I would survive. My doctor ordered six rounds of R-CHOP chemotherapy. Within two weeks of receiving my first round of chemo, a lump under my jawline the size of a golf ball had disappeared and it was clear the treatment was working, offering me more encouragement.
"As cancer survivors, I believe that we will always live with a shadow over our shoulders, but the key is to find a way to cope and live past lymphoma."
My chemo treatments were on a three-week schedule and I felt that I was able to manage them very well by following good dietary guidelines and exercising as much as possible. I did a lot of hiking, biking, and skiing, to enjoy fresh air and some distraction which helped a lot. I also felt comfort in spending time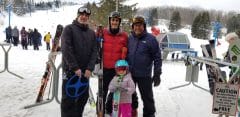 with good friends. For the most part, I had little issues with any side effects, except for minor fatigue midway through my cycles. After four chemo treatments, I had a PET/CT scan which showed I was cancer-free. I agreed with my doctor to get the final two treatments to strike a "knock out" blow to any cancer cells in hiding. On May 15 of 2007, I was deemed to be in remission following another PET/CT scan.
In reflecting back over the years, I learned a great deal of lessons. One is the importance of finding a reputable healthcare team that you trust. I also feel strongly that a disease like this should not be treated at just any hospital, but one that specializes in your diagnosis. Additionally, I cannot stress enough how crucial it is to be your own self advocate to find the answers. Lastly, remaining positive is a powerful tool when dealing with a cancer diagnosis. Always believe there is a plan and place to "right the ship".
"I do know is that I will always give thanks for life – gratitude is a wonderful thing."
Today, 14 years later, I am lymphoma-free. My journey with lymphoma prepared me for three more bouts of cancer – starting with prostate in 2011, tongue in 2017, and bladder in 2020 which I am being treated for today. While my experiences have left me a little traumatized, I remain a survivor and will do everything I can to continue to survive for my loving family. When I was first diagnosed with lymphoma, I had no idea that I would get the opportunity to witness a son get married, the birth of my two grandchildren, and live a full and happy life. Despite all my cancer diagnoses, I am a survivor today and plan to be doing so for a long time to come by following what I have learned.  Perhaps it was intervention that saved me, that I will never know. But what I do know is that I will always give thanks for life – gratitude is a wonderful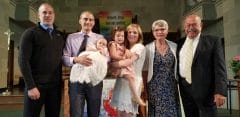 thing. In my reading, I am amazed at the advancements being made in all cancer research. I always say, "if you live long enough, a cure will be found for what ails you", and "never give up hope."