Researcher Spotlight
Researcher Spotlight: Tayla Foral, PhD
DANA-FARBER CANCER INSTITUTE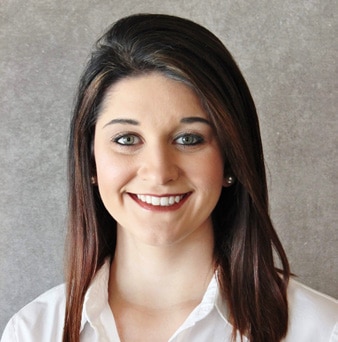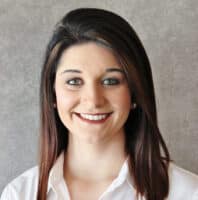 Mature T-cell lymphomas (TCL) are a highly
heterogeneous group of diseases with poor treatment options. Currently, many patients with TCL experience relapsed or refractory disease, and outcomes are generally poor. Dr. Foral's LRF research aims to identify crucial elements that drive the development and persistence of TCL, with the goal of illuminating new potential targets for therapeutic intervention. She also hopes that uncovering the mechanisms of disease will help to better understand how resistance to current therapies occurs, potentially revealing opportunities for new treatment approaches to improve outcomes.
Dr. Foral earned her PhD at the University of Nebraska Medical Center, where she used a variety of genomics- based techniques to study drivers of TCL formation. "I was continuously reminded through those years of the progress that still needed to be made to improve therapies and ultimately overall survival for patients with T-cell lymphoma," she notes. Her desire to participate in translational research led her to pursue a postdoctoral research fellowship at the Dana-Farber Cancer Institute, where she is using cutting-edge genomic technology to identify novel therapeutic targets in TCL.
In the future, Dr. Foral hopes to establish herself as an independent translational lymphoma researcher leading the next generation of scientists. "I truly believe that mentorship is an essential component of a successful career," she says. "I would not be where I am today without the guidance from superb mentors at every stage of my training who are passionate about mentoring." Many unknowns remain in the field of lymphoma research, and Dr. Foral is confident that her hunger for discovery will motivate her to continue pursuing the answers that can help improve patient outcomes.