Researcher Spotlight: Arash Alizadeh, MD, PhD
STANFORD UNIVERSITY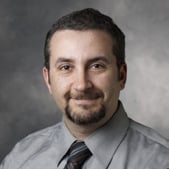 Although many patients experience profound improvements in disease control with chimeric antigen receptor (CAR) T-cell therapies, not all people with follicular lymphoma (FL) treated with these agents will respond. Using cutting edge single-cell techniques, Dr. Alizadeh's research aims to quantify differences between CAR T-cell responders and non-responders that can be used to identify predictors of effective treatment. "We expect our findings to shed light on how to personalize CAR T therapies for future patients with FL using blood and tissue-based diagnostic strategies, and also to identify new and improved immunotherapeutic strategies to overcome treatment resistance to engineered cell therapy of FL," he explains.
Dr. Alizadeh is a Professor of Medicine at Stanford University, where he leads the Cancer Genomics program at the Stanford Cancer Institute. He first became interested in FL as an MD/PhD student when his classmate and close friend lost a parent to the disease at a young age. "This huge loss was devastating and a defining moment in my career, as it helped shape my scientific interests and focus on FL," he says. Since then, he has dedicated his career to understanding FL at the molecular, cellular, and patient levels.
Looking forward, Dr. Alizadeh is optimistic about the future of FL research. "Over the last 50 years or so, there have been decade-by-decade improvements in the outcomes of patients with FL, yet the disease remains incurable for most patients diagnosed with the disease," he says. But he sees remarkable hope in emerging cell-based therapies and bispecific T-cell engagers and the continuous refinements that are being made to not only improve these treatments, but also to identify the right therapy for individual patients. "These tools give me special hope for the future of patients with FL, in teaching us about how to best approach curative outcomes for this disease."
Dr. Alizadeh is also a member of LRF's Scientific Advisory Board (SAB).