Researcher Spotlight
Researcher Spotlight: Brian Sworder, MD, PhD
Stanford University School of Medicine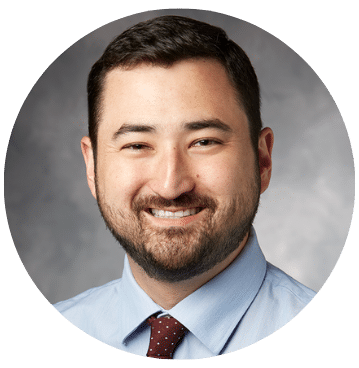 Chimeric antigen receptor (CAR) T cells have shown to be incredibly beneficial for patients with lymphoma
who have relapsed after chemotherapy. Unfortunately, however, several patients will still go on to relapse after CAR T cell therapy. Dr. Brian Sworder's LRF research project is centered around using a liquid biopsy, a method to monitor and study cancer from a blood draw and discover mechanisms that drive treatment success and
failure after CAR T cell therapy. "My ultimate hope is that this will lead to more effective treatments in the future," he says.
Dr. Sworder obtained his MD and PhD from Boston University School of Medicine. He went on to complete his residency at Icahn School of Medicine at Mount Sinai. Dr. Sworder is now a fellow at Stanford University School of Medicine, where he has joined the laboratory of LRF Scientific Advisory Board (SAB) member, Dr. Ash Alizadeh, in hopes of combining his scientific and clinical training to complete his proposed project, with the ultimate goal of designing a novel patient-specific immune-based therapy for non-Hodgkin lymphoma (NHL).
Dr. Sworder initially chose to pursue a career in hematology and oncology based on his experience caring for cancer patients as a medical student and a resident. "Upon entering my fellowship training, I became fascinated by lymphoma in particular, and have been especially intrigued too by how immunotherapy, especially CAR T cells, have improved outcomes for so many patients," he explains. When asked where he sees his career going in the next ten years, Dr. Sworder shares, "My goal is to become an independent physician-scientist who both cares for lymphoma patients and directs a research laboratory performing translational research."