COVID-19 Learning Center

The well-being of people with lymphoma and their caregivers is the top priority of the Lymphoma Research Foundation (LRF). People with cancer, who are in active cancer treatment or have been previously been treated for cancer, older patients, and people with other serious chronic medical conditions, may be at higher risk should they contract COVID-19.
To help prevent the spread of coronavirus and protect the health of our community, we have postponed all indoor events. LRF will use digital platforms to deliver live patient education programming and particular fundraising events. Outdoor LRF events have returned to Chicago and Arizona for the 2021 Lymphoma Walk, and Barnesville, Maryland for the 15th Annual Lymphoma Research Ride.
Recognizing that members of our community may require additional education materials and services at this time, we want to encourage anyone in need of support to contact the LRF Helpline. The LRF Helpline is available to assist patients and their loved ones so that they can feel empowered to make the most informed decisions about their treatment and long-term care. The Helpline team can also connect patients to financial assistance, legal, and insurance resources. You may contact the LRF Helpline at 800-500-9976 or helpline@lymphoma.org with any of your lymphoma-related questions Monday through Friday from 9:30 am – 7:30 pm Eastern Time (ET).
COVID-19 NEWS AND UPDATES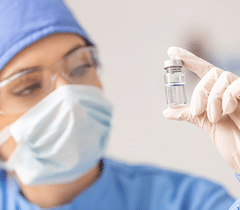 The Lymphoma Research Foundation (LRF) encourages patients, survivors, and their caregivers to take information and questions back to their individual health care providers as a way of creating a dialogue and partnership about their lymphoma and treatment.
Read More
RESOURCES AND VIRTUAL/OUTDOOR EVENTS