COVID-19 Learning Center
The well-being of people with lymphoma and their caregivers is the top priority of the Lymphoma Research Foundation (LRF) and has sought to address the unique challenges faced by people with lymphoma/CLL since the beginning of the pandemic. As a result, LRF convened its inaugural panel of medical and scientific experts to discuss the current state of research regarding the COVID-19 vaccine and people with lymphoma in March 2021. LRF has continued to reconvene the COVID-19 and Lymphoma Panel starting in September 2021 on a monthly basis, creating a platform for the expert panel to meet and discuss related scientific research, recommendations for oncologists caring for people lymphoma, as well as relevant LRF programming. This panel of experts, in addition to LRF's Scientific Advisory Board members, continue to guide LRF's COVID-19 programming and to provide timely COVID-19 and COVID-19 vaccine updates.
LRF encourages patients, survivors, and their caregivers to take information included on the COVID-19 Learning Center and questions back to their health care providers as a way of creating a dialogue and partnership about their lymphoma and treatment.
LRF also recognizes that members of our community may require additional educational materials and services at this time. We want to encourage anyone in need of support to contact the LRF Helpline. The LRF Helpline is available to assist patients and their loved ones so that they can feel empowered to make the most informed decisions about their treatment and long-term care. The Helpline team can also connect patients to financial assistance, legal and insurance resources. You may contact the LRF Helpline at 800-500-9976 or helpline@lymphoma.org with any of your lymphoma-related questions Monday through Friday from 9:30 am – 7:30 pm Eastern Time (ET).
COVID-19 NEWS AND UPDATES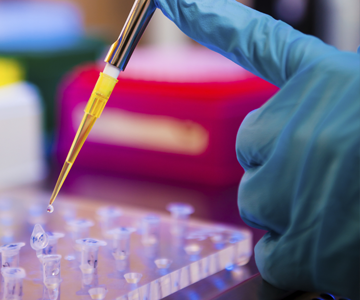 On December 8, 2021, the U.S. Food and Drug Administration (FDA) issued an emergency use authorization (EUA) for AstraZeneca's Evusheld, a monoclonal antibody combination of tixagevimab and cilgavimab.
Read More
RESOURCES AND VIRTUAL/OUTDOOR EVENTS