Researcher Spotlight
Researcher Spotlight: David Scott, MBCHB, PhD
BC CANCER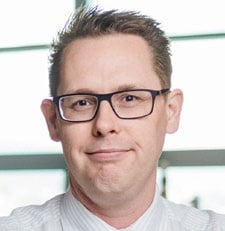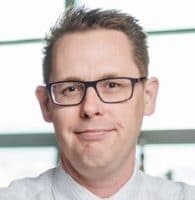 The disease course for follicular lymphoma (FL) is highly variable, and while many patients respond to treatment, some may experience relapse or evolution of disease into a more aggressive form of lymphoma. By studying genetic mutations, gene and protein expression, and interactions between lymphoma cells and their environment, Dr. Scott's LRF research aims to develop tools that can reliably predict patient outcomes and guide treatment decision-making.
"We anticipate that this work will identify new groups within FL that differ in their response to treatment and their propensity to transform into an aggressive lymphoma," he explained. "The hope is that these groups will be driven by pathways that can be targeted with new therapies so we can match patients to treatment more accurately and improve their outcomes."
Dr. Scott received his medical and PhD training at the University of Auckland in New Zealand. He is currently a clinician-scientist at the BC Cancer, Vancouver, and an associate professor at The University of British Columbia and serves on the LRF Scientific Advisory Board. He was first drawn to FL research by the complex clinical behavior of the disease and the challenges this poses in predicting patient outcomes. "Clearly, we are studying a highly mixed group of tumors, and I strongly believe that there is a clinically important structure to be discovered," he says.
Despite the complex nature of the disease, Dr. Scott expressed hope for the future of FL treatment. "FL research is moving very fast with a better understanding of the tumor cell biology and the interactions with normal cells," he says. "We are now starting to see the matching of treatments to tumor biology."