Researcher Spotlight
Researcher Spotlight: Juan Alderuccio, MD
MILLER SCHOOL OF MEDICINE OF THE UNIVERSITY OF MIAMI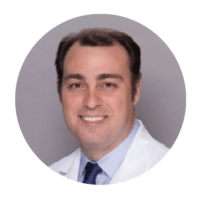 Relapsed or refractory follicular lymphoma (FL) is considered an incurable lymphoma malignancy, with most patients needing lifelong treatment. Loncastuximab tesirine is an antibody-drug conjugate that targets CD19 on the surface of lymphoma cells and has shown encouraging results in early clinical trials. Dr. Alderuccio's LRF research project will establish an innovative clinical trial implementing dual antibody treatment in relapsed/refractory FL, with the goal of using loncastuximab tesirine in combination with rituximab to achieve complete metabolic response. "We hope this study will lead to the development of a highly effective and safer therapy in FL," he says.
Dr. Alderuccio is a member of the Experimental and Translational Research Program at the University of Miami Sylvester Comprehensive Cancer Center, where he is interested in utilizing quantitative image analysis for risk stratification and evaluation of novel therapies in lymphoma. He received his MD from Instituto Universitario de Ciencias de la Salud—Fundación Barceló in Buenos Aires, Argentina, before deciding to move to the United States to pursue a career in clinical research and drug development in oncology. "This decision entailed starting all over again in medical training. … Despite some initial struggles, I had the opportunity to learn from outstanding mentors that clearly nourish my career as a clinical investigator in lymphoma," says Dr. Alderuccio.
Over the next decade, Dr. Alderuccio hopes to develop an academic career as a clinical investigator, developing novel treatment strategies for lymphoma that improve availability, efficacy, and tolerability. "I have a primary interest to integrate PET/CT-based data in predictive models for treatment selection coupled with drug development in lymphoma," he says.