Researcher Spotlight
Researcher Spotlight: Kathleen Dixon, PhD
University of Minnesota Twin Cities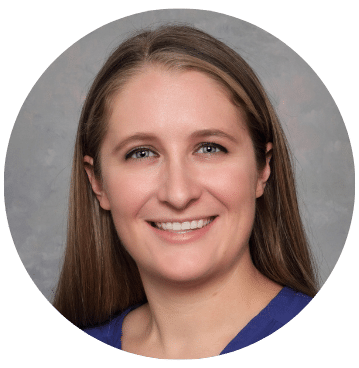 The pioneer monoclonal antibody therapy rituximab
(Rituxan) has revolutionized the treatment of B-cell lymphomas. However, patient response to rituximab varies based on numerous factors, including the affinity with which immune cells interact with the antibody. In her LRF
research project, Dr. Dixon proposes to engineer cancer-fighting immune cells, known as natural killer (NK) cells, to improve this cancer therapy. Using state-of-the-art genetic engineering to express a high-affinity receptor on NK cells will enhance their ability to bind and kill cancer cells via rituximab, leading to increased tumor clearance.
Dr. Dixon is a Postdoctoral Associate at the University of Minnesota Twin Cities in Saint Paul, Minn. She received her PhD from the Medical College of Wisconsin in Milwaukee. Through the guidance of her mentors Drs. Bruce Walcheck and Jeffery Miller, Dr. Dixon expanded her knowledge in leukocyte cell biology. "With the help of my mentors, I have begun to investigate the ability of CD64-expressing iPSC-derived NK (iNK)
cells to kill tumor cells via antibody-dependent cell-mediated cytotoxicity (ADCC)," she explains. Dr. Dixon's inspiration and commitment to science have derived from the hopes that her son can grow up in a world that is not
impacted by losses from cancer.
Over the next decade, Dr. Dixon envisions owning an independent research lab as a principal investigator in an academic institution, where she can continue to bridge immunology and cancer treatments. "Being an LRF
grantee will help me secure funding for future projects, network with fellow lymphoma researchers and help me achieve my goal of becoming an independent researcher and principal investigator with my academic lab."
Dr. Dixon's research project is part of LRF's Health Equity Initiative, devoted to addressing barriers in access to care and research in lymphoma.