The Nation's Premier Lymphoma-Specific Research Organization Also Adds Two Experts to Industry-Leading SAB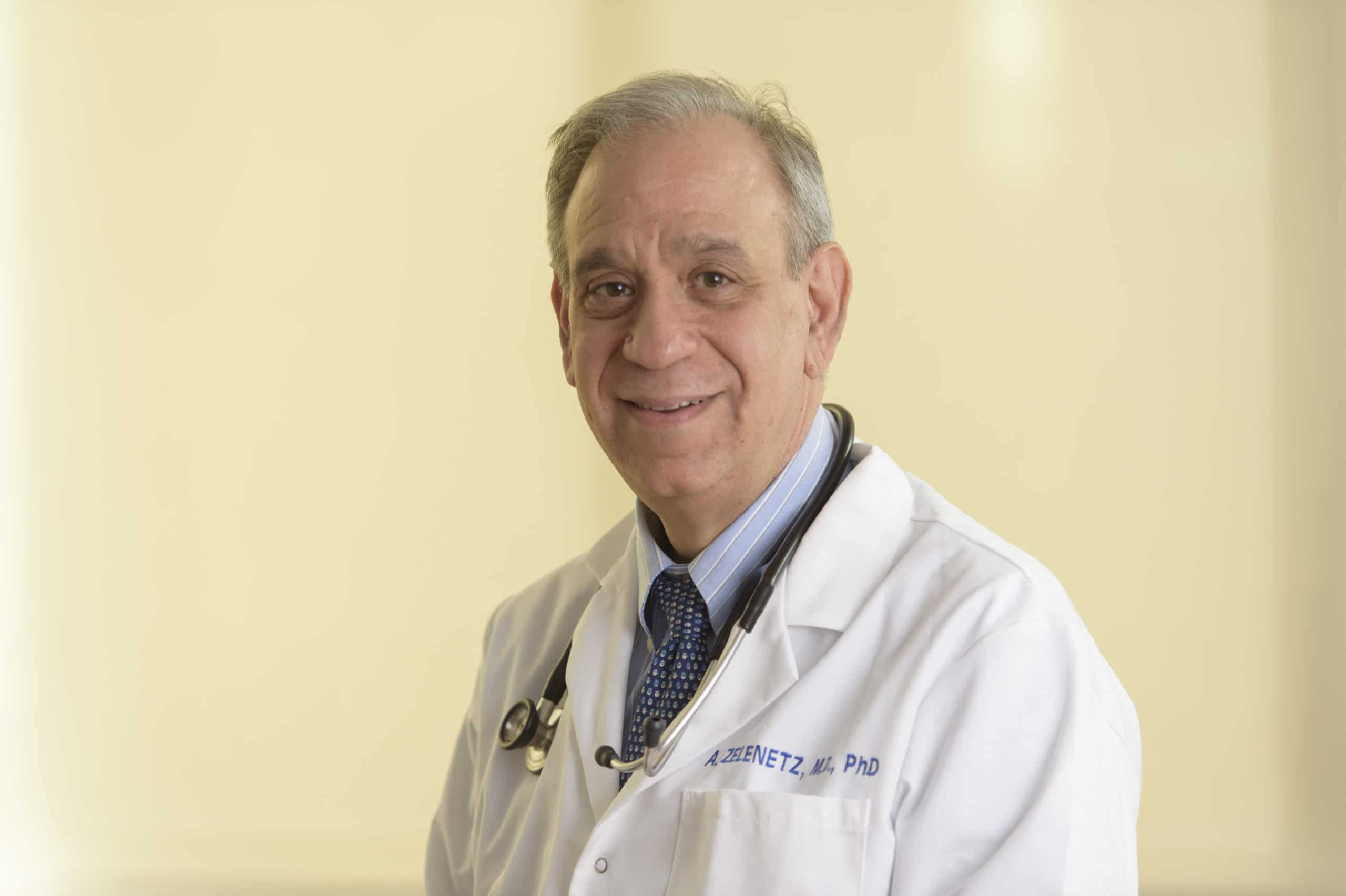 NEW YORK (July 1, 2019)  – The Lymphoma Research Foundation (LRF) – the nation's largest non-profit organization devoted exclusively to funding innovative lymphoma research and serving the lymphoma community through a comprehensive series of education programs, outreach initiatives and patient services – is proud to welcome Andrew D. Zelenetz, MD, PhD (Memorial Sloan Kettering Cancer Center) as Chair of its industry leading Scientific Advisory Board (SAB). Comprised of 45 world-renowned lymphoma experts, LRF's Scientific Advisory Board guides the Foundation's research activities, seeking out the most innovative and promising lymphoma research projects for support.
Andrew D. Zelenetz, MD, PhD, is the Medical Director of Quality Informatics at Memorial Sloan Kettering Cancer Center in New York.  Prior to that, he had held the positions of Vice Chair, Medical Informatics from January 2013 to May 2016 and Chief, Lymphoma Service in the Division of Hematology/Oncology at MSKCC from 1994-December 2012.  He is also a Professor of Medicine at Weill Cornell Medical College.
He has helped develop several agents now approved to treat lymphoma — including 131I-tosituomab/tositumomab, bortezomib, and pralatrexate — and through clinical studies he is evaluating the benefits of novel combinations of agents. In another area of research, he is working to improve the prognostic value of patients' pathology specimens using computer-aided image analysis. He has published more than 100 papers on lymphoma research in journals such as Blood, Journal of Clinical Oncology and Clinical Cancer Research.
Dr. Zelenetz received his BA from Harvard College, his PhD from Harvard University's Graduate School of Arts and Sciences, Division of Medical Sciences and his MD from Harvard Medical School.  Both his internship and residency in medicine were completed at Stanford University Medical Center as well as a clinical fellowship and research fellowship in oncology.
Dr. Zelenetz assumes leadership of the Foundation's SAB from Thomas M. Habermann, MD, Professor of Medicine at the Mayo Clinic, Rochester, whose term ended on July 1, 2019 in accordance with the SAB's governing principles and standards.
"I am honored to serve as Chair of the Lymphoma Research Foundation's prestigious Scientific Advisory Board, and I look forward to the opportunity to lead this extraordinary group of individuals in our shared pursuit of improving outcomes for lymphoma patients and moving the national research agenda forward," said Dr. Zelenetz.  "I'd like to thank Dr. Habermann for his leadership and I look forward to continuing the work for Dr. Habermann and his colleagues on the board."
Additionally, LRF is proud to announce two new members of its SAB: James Cerhan, MD (Mayo Clinic, Rochester) and Peter Martin, MD (Weill Cornell Medicine).  In addition to their charge of reviewing grant proposals and making recommendations regarding research priorities and funding to the Foundation's Board of Directors, the SAB also evaluates the progress of on-going research projects and guides the strategic direction of the Foundation's research programs and consortia.
Sonali M. Smith, MD (The University of Chicago) was elected as LRF's Chair Elect following the conclusion of Dr. Zelenetz' term.  The Lymphoma Research Foundation would also like to thank outgoing SAB members Anas Younes, MD (Memorial Sloan Kettering Cancer Center), and Thomas Witzig, MD (Mayo Clinic, Rochester) for their tireless efforts in the field of blood cancer research during their term. Both Dr. Younes and Dr. Witzig will continue working with LRF in other capacities.
"We thank all members of our Scientific Advisory Board for their enduring commitment to our mission of eradicating lymphoma and serving those impacted by this blood cancer," said Meghan Gutierrez, LRF Chief Executive Officer. "We are confident that Dr. Zelenetz' guidance will help to usher in a new era in innovative research supported by LRF, as we look forward to a future without lymphoma."
Additional information regarding the newly-elected Scientific Advisory Board members can be found below:
James Cerhan, MD (Mayo Clinic, Rochester)
Dr. Cerhan is Professor of Epidemiology and the Ralph S. and Beverly Caulkins Professor of Cancer Research at Mayo Clinic Rochester, where he is also Chair of the Department of Health Sciences Research. His research focus is epidemiologic approaches to identifying the causes of lymphoma and improving the outcomes of patients with lymphoma, including building and sustaining the Mayo Clinic Biobank and Mayo Clinic Cancer Registry. Dr. Cerhan received his MD and a PhD in Epidemiology from the University of Iowa before a research fellowship at the Institute of Medical Research and a postdoctoral fellowship at the University of Minnesota. He is a past Chair of the InterLymph Consortium, EPIC Study Section, and the NCI Cohort Consortium, as well as chairing working groups for AACR and American Cancer Society. He is a current elected member of the Scientific Council, International Agency for Research on Cancer.
Peter Martin, MD (Weill Cornell Medicine)
Dr. Martin is an Associate Professor of Medicine, the Charles, Lillian, and Betty Neuwirth Clinical Scholar in Oncology, and Chief of the Lymphoma Program at Weill Cornell Medicine. His research focuses on the clinical investigation of new and promising therapies, primarily in the indolent lymphomas, as well as patient outcomes research. Dr. Martin received his MD from the University of Alberta Faculty of Medicine, and completed an MS in Clinical Investigation and Translational Research at Cornell prior to joining the faculty. Dr. Martin was elected to the MCL Consortium Executive Committee in 2018, and has served as faculty for several LCRMP Workshops and LRF patient education programs, including Ask the Doctors, teleconferences, and the North American Educational Forum on Lymphoma, as well as aided in the development of LRF patient education publications.
For more information about the Lymphoma Research Foundation Scientific Advisory Board and research program, visit lymphoma.org/research.
Contact:
Kinya P. Harte
Director of Communications and Marketing
646-465-9107
kharte@lymphoma.org