During a routine checkup in November 2015, Jacqueline Gates' doctor discovered a lump on the left side of her face. After further testing, she was diagnosed with small lymphocytic leukemia (SLL) – a rare form of B-cell non-Hodgkin lymphoma (NHL) – and placed on active surveillance (also known as "watch and wait" or "watchful waiting," which involves closely watching a patient's condition but not administering treatment). Distraught and overwhelmed by this news, Gates began researching SLL to find resources and support. She ended up finding the Lymphoma Research Foundation (LRF) and contacted the LRF Helpline. In speaking with them, she found out about the Lymphoma Support Network (LSN). "The LRF Helpline specialist reassured me and encouraged me to join LSN so that I could speak with someone who had been through a similar experience I had," says Gates.
More than 6,600 lymphoma patients, survivors, and caregivers are a part of LRF's Lymphoma Support Network
Many studies have found that individuals with cancer who engage in peer support have an easier time adjusting to life changes brought on by their diagnosis, tend to have a more positive outlook, and can even respond better to treatment. To facilitate this type of support, LRF launched the LSN in 1998 as a free one-to-one peer support program for patients, survivors, and caregivers. The goal of the LSN is to match members of the lymphoma community who have had similar experiences, so members may offer each other words of encouragement, understanding, and strength to meet the challenges they may have to face. Since the program's inception, it has grown to more than 6,600 members and has become a cornerstone of LRF's support resources.
Through the LSN, Gates was matched with John Groskopf, a fellow SLL patient and longtime LSN volunteer. Groskopf's lymphoma journey began 23 years ago in July 1997. Following his initial diagnosis, Groskopf endured various treatments, including an initial treatment of 14 cycles of chemotherapy, and several relapses, but always managed to remain positive.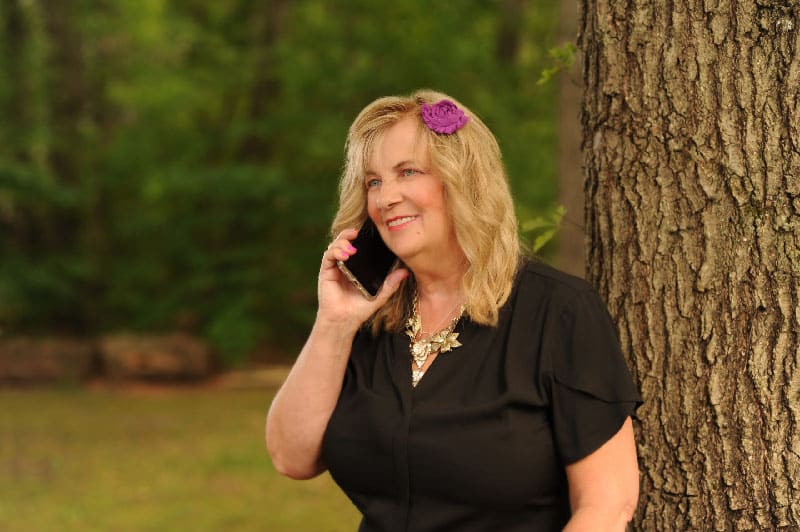 In 2005, Groskopf was beginning to feel better and started to search for a way to give back to the lymphoma community. After speaking with the LRF Helpline and learning about the LSN, he decided to sign up and become a volunteer. "I didn't know about LRF's LSN program when I was initially diagnosed, and I would have appreciated having someone that could relate to what I was going through," says Groskopf. He was matched with several lymphoma patients and survivors, offering advice and reassurance along the way. "When I heard about the opportunity to support fellow lymphoma patients, I was extremely excited and knew this would be the perfect way to give back to my community," he says.
"He was able to put me at ease during one of the most emotional times in my life."
Groskopf was matched with Gates in 2015 and was able to support her at the onset of her lymphoma journey. Gates shares that Groskopf was immediately able to put her at ease and helped her to transition into a new life with lymphoma. "Having the opportunity to speak to John, a 23 year-long survivor of this disease, reassured me that I too could have a happy and fulfilling life in the future," she says.
While Groskopf signed up to provide support, he says he has gotten just as much out of his relationship with Gates as he has given. "It was so nice to be able to speak with someone who knew what I was going through for so many years," says Groskopf. "You also end up learning so much about the disease and advancements that have been made through the lens of other people's experiences."
Gates and Groskopf began speaking to each other regularly and made it a point to catch up at least once a month. They exchange words of positivity and are there for each other to lean on for support. Aside from their regularly-scheduled calls, they also check-in whenever they have a scheduled doctor's appointment, scan, or other events related to their lymphoma. "It is so comforting to know that if I have something coming up that I am anxious for, or even if I get good news related to my diagnosis, I have someone I can call and talk through things with," Groskopf says.
 "It started with an unfortunate link through blood cancer, but it became much more, we truly became friends."
Gates and Groskopf are both dedicated to continuing to support each other and the lymphoma community-at-large.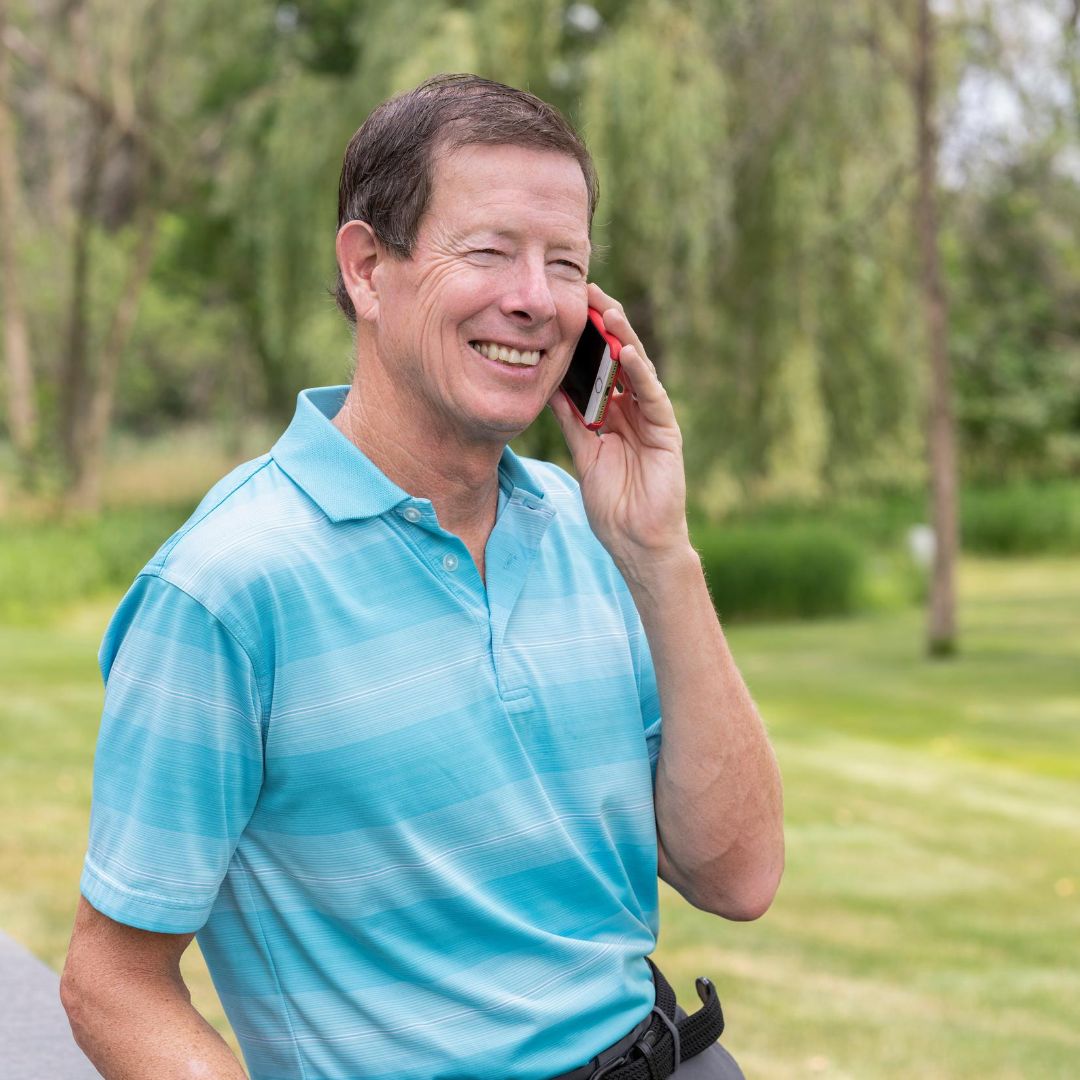 Due to the great connection that Gates created with Groskopf, she plans on paying it forward and volunteering to give support through the LSN in the future. "It would be wonderful to help somebody and to be able to let them know they will get through this," Gates says. "I have learned so much from John over the years and feel like I would be able to offer the same comfort that he gave to me to someone else."
Groskopf also continues to be an active LSN program member, having matched with more than 15 people since he joined. He encourages anyone who has been diagnosed with lymphoma to consider being a part of the LSN. "It's the right thing to do for yourself. While family and friends can try to offer you empathy, it doesn't compare to talking to someone who has already been where you have," Groskopf says.
 "It started with an unfortunate link through blood cancer, but it became much more, we truly became friends."
What started as a relationship revolving around lymphoma, quickly evolved into a much more personal connection. Gates and Groskopf said they began to learn more about one another and shared their experiences. "It started with an unfortunate link through blood cancer, but it became much more, we truly became friends," says Gates.
Groskopf said that even though he and Gates do not live close by, they have created such a strong bond over the years that it is as if they have known each other forever. "At first it was, 'explain to me what was happening with you medically,' but then we just started learning more about each other's lives – spouses, children, interests, how we spend our days," says Groskopf. "If we lived next door, we would probably hang out a lot." This past year, Gates and Groskopf had even planned a trip to Niagara Falls together with their spouses and to meet face-to-face for the first time, but due to COVID-19, it had to be postponed.
"Peer support is a spiritual connection and a bond between two people that is unique and personal," Gates says. "In this case, it was blood cancer that brought us together, but I feel so lucky to have such a special person like John in my life."
If you are interested in joining LRF's Lymphoma Support Network visit, lymphoma.org/LSN to sign up online or contact our Helpline at 800-500-9976 or helpline@lymphoma.org.

Read more articles and updates in the latest issue of Pulse
Pulse is a publication of the Lymphoma Research Foundation, providing the latest updates on the Foundation and its focus on lymphoma and chronic lymphocytic leukemia (CLL) research, awareness and education. Read more >