The Lymphoma Research Foundation (LRF) welcomed three new members to its elite Scientific Advisory Board (SAB) on July 1. The new members represent distinct specialties that will contribute to the global impact of the Foundation.
The volunteer SAB guides LRF's research portfolio, seeking out the most innovative and promising lymphoma research projects for support. In addition to their charter of reviewing grant proposals and making recommendations regarding research priorities and funding, the SAB evaluates the progress of ongoing research projects and guides the strategic direction of LRF's research programs and scientific consortia.
The new members of the SAB include Jennifer Brown, MD, of Dana-Farber Cancer Institute; Lisa Rimsza, MD, of Mayo Clinic, Arizona; and David Scott, MBChB, PhD, of BC Cancer. The new members will serve as volunteer advisors under the leadership of SAB Chair Andrew D. Zelenetz, MD, PhD, of Memorial Sloan Kettering Cancer Center.
"This year's addition of members continues to add to the prominence of our Scientific Advisory Board," said Dr. Zelenetz. "Our new members reinforce the unique nature of the Lymphoma Research Foundation's Scientific Advisory Board as the leading advisory body in lymphoma research and education in the United States and around the world."
About the LRF Scientific Advisory Board
[one_third]
45
world-leading lymphoma experts comprise the SAB[/one_third]
[one_third]
10
SAB members are LRF Grantees; 13 Grantees overall served on the SAB[/one_third]
[one_third_last]
2,900+
total volunteer hours dedicated by SAB members to LRF research programs and patient and professional education programs in 2019[/one_third_last]
JENNIFER BROWN, MD
Dana-Farber Cancer Institute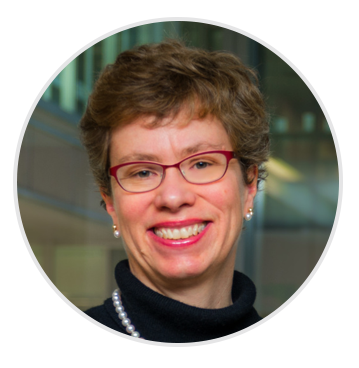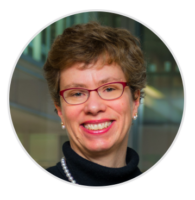 Dr. Brown is a Professor of Medicine at Harvard Medical School and Director of the CLL Center at Dana- Farber Cancer Institute. She received her MD from Harvard Medical School and completed her residency at Massachusetts General Hospital before a fellowship at Dana-Farber; she received a Career Development Award from LRF in 2005. She has been speaking faculty for LRF patient education teleconferences and helped develop patient education publications.
Dr. Brown's research interests focus on clinical trials for chronic lymphocytic leukemia (CLL), with interest in developing novel therapies targeting recurrent somatic (acquired) mutations. She was fundamental in the clinical development of idelalisib (Zydelig) and ibrutinib (Imbruvica), which expanded her interest in characterizing the genomics of specific subgroups of CLL and identifying resistance mechanisms, and the genetics and heritability of familial CLL. Dr. Brown has long-standing research on CLL, with over 150 papers in scientific literature predominantly on the disease subtype. She is an active member of the CLL Research Consortium and serves on the Alliance Leukemia and Leukemia Correlative Science Committees and the National Institutes of Health (NIH) Cancer Biomarkers Study Section.
LISA M. RIMSZA, MD
Mayo Clinic, Arizona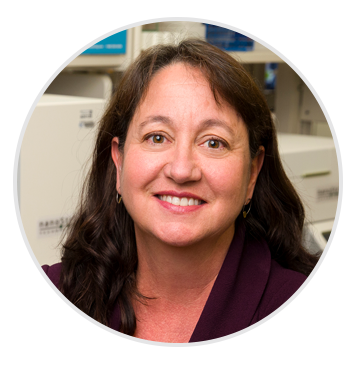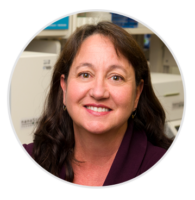 Dr. Rimsza is the Getz Family Research Professor, a Consultant in the Division of Hematopathy and a Professor of Laboratory Medicine and Pathology at Mayo Clinic, Arizona; Chair of the Southwest Oncology Lymphoma Translational Medicine Subcommittee; and current principal investigator of the Leukemia and Lymphoma Molecular Profiling Project. She was inspired by her mentors Dr. Tom Grogan and Dr. Tom Miller to pursue a career in lymphoma research.
Dr. Rimsza's research focuses on clinical assay development in B-cell NHL, HIV-related lymphomas, immune evasion and oncogene dysregulation in lymphomas. Diffuse large B-cell lymphoma (DLBCL) encompasses two molecular subgroups; this classification determines a patient's response to specific therapies in the early stages. Dr. Rimsza and her colleagues developed a cell-of-origin called Lymph2Cx assay, which is used to subtype DLBCL molecularly. Lymph2Cx is currently undergoing commercialization. "The biology behind this discovery completely changed the understanding of diffuse large B-cell lymphoma," Dr. Rimsza shares. Her lab also focuses on examining the differences between lymphoma arising in individuals with HIV versus individuals without HIV. Her lab is predominantly interested in altered cancer signaling in lymphoma development, specifically DLBCL, in individuals with HIV.
Dr. Rimsza received her MD from the University of Arizona College of Medicine before completing her residency at the University of Arizona and fellowship at the University of New Mexico. She is a past member of the LRF Scientific Advisory Board (2008-2013) and current member of the MCL Consortium and has also been a faculty member for the 2014 and 2020 Mentoring Program Workshops.
DAVID SCOTT, MBChB, PhD
BC Cancer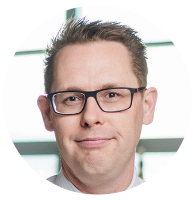 Dr. Scott is an Associate Professor at the University of British Columbia, Deputy Head of the Department of BC Cancer Lymphoid Cancer Research, and Clinical Director of the BC Cancer Centre for Lymphoid Cancer.
His interest in hematology began while he was completing his residency. "[My residency] allowed me to combine my passion for patient care with bench research — going from diagnosing the patient in the pathology laboratory through to treatment and survivorship," he shares. Dr. Scott's lab focuses on discovering and developing clinically relevant biomarkers to improve disease classification and patient care, including genomic mechanisms underlying treatment failure in aggressive lymphoma and the genome biology of relapsed lymphoid cancers. "My primary research focus is developing better ways to put lymphoid cancers into categories based on their biology," Dr. Scott says. "This will allow us to better tailor treatment to patients, reduce unnecessary side effects and maximize the best outcomes." Dr. Scott's passion are projects that improve patient incomes. His past projects include translating the cell-of-origin subtypes of diffuse large B-cell lymphoma (DLBCL) into a test used in routine patient care. "It is an extension of that assay to identify patients whose tumors have the biology of so-called 'double hit' lymphoma, which is associated with poor outcomes when standard treatment is used," he explains.
Dr. Scott received his MBChB and Ph.D. in Medicine from the University of Auckland in New Zealand and completed training for an FRCPA in Pathology/Hematology from the Royal College of Pathologists of Australasia as well as an FRACP in Internal Medicine/Hematology from the Royal Australasian College of Physicians before a clinical and research fellowship at BC Cancer. He is a member of the Lymphoma/Leukemia Molecular Profile Project (LLMPP) Consortium and Lunenberg Biomarker Consortium. He is a past LRF grantee, having received an Adolescent/Young Adult Lymphoma Correlative Studies Award in 2015 and a Mantle Cell Lymphoma Correlative Studies Grant in 2016. He was also a visiting faculty member for the 2019 Mentoring Program Workshop. "It is a privilege to be part of an organization that has an enduring impact on lymphoma research and care," Dr. Scott shares. "I am looking forward to working with a fantastic group of lymphoma researchers and physicians, supported by the LRF organization and donors/supporters, to nurture early-career investigators and drive forward excellent and clinically impactful research."

Read more articles and updates in the latest issue of Pulse
Pulse is a publication of the Lymphoma Research Foundation, providing the latest updates on the Foundation and its focus on lymphoma and chronic lymphocytic leukemia (CLL) research, awareness and education. Read more >