Due to an increase in new and effective treatments, outcomes among lymphoma patients have improved, with a 10-year survival rate reported to be higher than 50 percent for many subtypes. With more patients living with and after a lymphoma diagnosis, the need to understand all aspects of survivorship and long-term quality of life has become a priority among researchers and patients alike.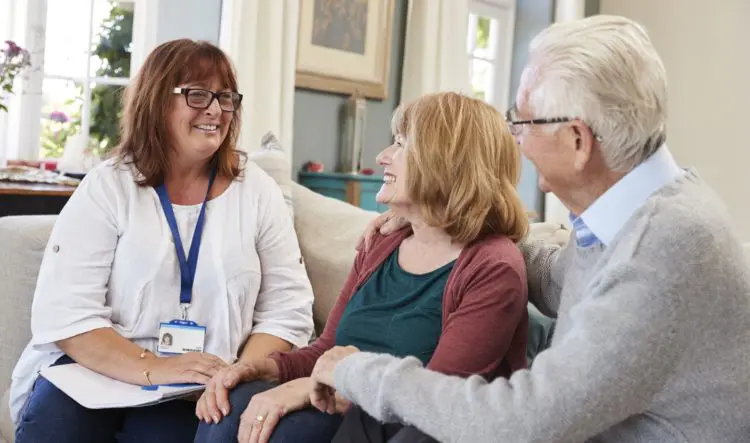 Given the growing need for patient-centred care and lymphoma survivorship research, a group of lymphoma, public health and patient advocacy experts—including Lymphoma Research Foundation Scientific Advisory Board member Christopher Flowers, MD, MS of The University of Texas MD Anderson Cancer Center, and LRF Chief Executive Officer
Meghan Gutierrez—conducted a research study with lymphoma survivors and caregivers to identify gaps in care and how best to address them.
"It is well recognized among providers that the perspectives of patients and caregivers are very important in planning the ways that we deliver care and the areas that we focus on for research in lymphoma," says Dr. Christopher Flowers. "However, very little research has been done asking patients and caregivers about these perspectives."
The study explored topics most important to people with lymphoma. These included communication with healthcare providers; survivorship; treatment-related side effects; and the role and needs of caregivers.
"Due to advances in treatment that have resulted from our investment in research, more people than ever before are surviving—in fact thriving—for years, even decades, after being diagnosed with lymphoma," says Meghan Gutierrez. "But even with these advances we know that survivors often experience side effects or other complications from their treatment, and so we need to better understand how LRF can support this growing group of lymphoma survivors."
Patients and caregivers who participated in the study described receiving an overall lack of information regarding their diagnosis, research opportunities, and treatment decisions from their health care team. Furthermore, participants described a feeling of disconnect with their team and an inability to receive compassionate care.
"I feel sometimes they don't understand that you're talking to someone whose life has just changed for the worst, and you need to be as sympathetic and kind and compassionate as you can." -Study Participant
Caregivers felt a disconnect as well, with many describing a feeling of being overlooked and unappreciated by the clinical care team. "Caregivers never get the day off," says Gutierrez. "They are responsible for numerous aspects of a patient's treatment and care and so we need to understand more about the effects of a lymphoma diagnosis on their quality of life and the needs that they have, both during active treatment after treatment is completed."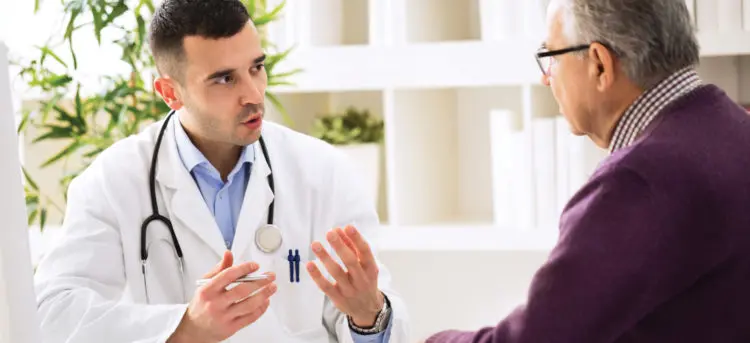 The study also revealed that patients and caregivers desire a holistic focus to not only treat their lymphoma but to address the emotional, mental health and other health-related needs that come with navigating their disease.
The clinical implications of the study results reveal the need for clinicians to establish a trusting and patient-centred relationship by providing clarity and guidance on care plans and clinical trial opportunities; consider other cancer-related factors like the patients' emotional health, and consider caregivers by providing supportive resources.
"In general, patients are quite interested in participating in clinical research, but found it difficult to determine where to go for more information." – Dr. Christopher Flowers
"In general, patients are quite interested in participating in clinical research, but found it difficult to determine where to go for more information about whether a study was the right choice and wanted more resources for helping with clinical decisions," says Dr. Flowers.
"In particular, our study indicated that caregivers are often overlooked in the process of caring for the patient. Even as an oncologist and an expert in the field, my personal experiences as a caregiver match what the caregivers in this study told us."

Read more articles and updates in the latest issue of Pulse
Pulse is a publication of the Lymphoma Research Foundation, providing the latest updates on the Foundation and its focus on lymphoma and chronic lymphocytic leukemia (CLL) research, awareness and education. Read more >