Researcher Spotlight
Researcher Spotlight: Nicole Prutsch, PhD
Dana-Farber Cancer Institute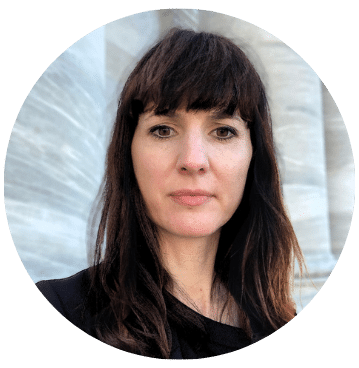 T-cell lymphomas represent a heterogeneous group of peripheral and cutaneous non-Hodgkin lymphomas (NHL) with a range of unmet clinical needs. Anaplastic large cell lymphoma (ALCL) is a CD30+ subtype of non-Hodgkin T-cell lymphoma in pediatric and adult patients. Patients who exhibit chromosomal translocations resulting in the anaplastic lymphoma kinase (ALK) oncogene's chimeric fusion have been successfully treated with tyrosine kinase inhibitors such as crizotinib (Xalkori). ALK-negative ALCL is highly aggressive and remains very difficult to treat effectively due to the lack of targeted therapy options, resulting in high mortality and the urgent need for new treatment options.
Dr. Prutsch's LRF research project will focus on the selectively essential ALCL genes, including a group of highly expressed transcription factors referred to as the core regulatory circuitry, to identify new targeted therapies that kill ALCL cells without known driver mutations. Her findings will analyze CRISPR-Cas9 screening results across the whole genome and establish which genes are selectively essential for cell growth and survival of ALCL relative to all other cell types. "Successful completion of these preclinical studies will validate a new strategy for treating ALK-negative ALCL patients and will also provide an exciting new framework for the treatment of other lymphomas and malignancies without tractable driver mutations," she says.
Dr. Prutsch is a Postdoctoral Fellow at Dana-Farber Cancer Institute in Boston. She received her PhD from the Medical University of Vienna in Vienna, Austria. She is currently studying the molecular genetics of pediatric leukemia and lymphoma. "My scientific career has been shaped by my strong interests in the molecular biology of cancer and how this applies to translational research," she remarks.
Dr. Prutsch hopes that her time as an LRF grantee will help her continue to develop her ability to research the areas of cancer biology, disease modeling, and drug discovery. Her long-term career goal is to become an experienced researcher with a deep understanding of tumor-selective gene dependencies as potential therapeutic targets for treating lymphoma. Dr. Prutsch's research project is part of LRF's Health Equity Initiative, devoted to addressing barriers in access to care and research in lymphoma.