Researcher Spotlight: Ryan Lynch, MD
University of Washington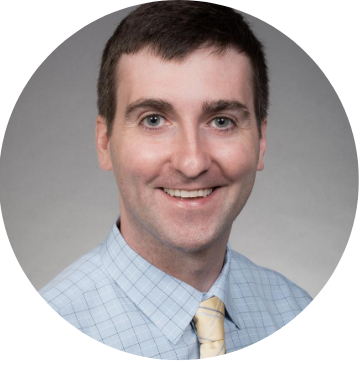 Checkpoint inhibitors, a type of immunotherapy, have been approved for patients with relapsed Hodgkin lymphoma (HL); however, they do not lead to durable remissions in most patients. Dr. Lynch's LRF grant project will implement two clinical trials using pembrolizumab (Keytruda). One study will combine pembrolizumab with traditional chemotherapy for untreated patients, and the other research adds an experimental oral PI3K delta inhibitor called umbralisib (specifically used for the treatment of relapsed or refractory patients) with the hopes of enhancing the body's immune response to the cancer. Dr. Lynch and his collaborators will be testing patient samples for circulating tumor DNA and metabolic tumor volume (which are used to assess the amount of disease in a patient's system) to provide a comprehensive analysis of how checkpoint inhibitors enhance the body's immune response.
Dr. Lynch received his MD from Boston University School of Medicine. Now an Assistant Professor at the University of Washington School of Medicine, Assistant Professor, Clinical Research Division at Fred Hutchinson Cancer Research Center, and a hematologist/oncologist at Seattle Cancer Care Alliance. "My first research experience during my residency showed me the range of possibilities for a career in clinical research," he says. "I later was able to obtain exceptional training during my fellowship, which gave me the knowledge base to treat lymphoma patients as well as design clinically relevant studies to help improve outcomes." This led Dr. Lynch to the beginning of his career with LRF in the Lymphoma Clinical Research Mentoring Program (LCRMP) in 2018. "Connections through the LCRMP and other LRF events have been vital, and have put me in the position where I could propose a larger project that could be funded with a career development award."
After the completion of his CDA grant, Dr. Lynch aspires to have a successful clinical practice with a clinical research program in Hodgkin lymphoma and non-Hodgkin lymphomas and help to "minimize the short- and long-term toxicity of treatments, while still maintaining their effectiveness." He also plans to mentor young fellows and faculty to help train the next generation of lymphoma researchers.