Home »

Ashley, Hodgkin Lymphoma
Ashley, Hodgkin Lymphoma
In April of 2021, I discovered I was 2 months pregnant with my first child. My fiancé and I then decided to take a better-paying job across the country and moved within the month. We married in June and began looking for a house to buy.
Around my fifth month of pregnancy in August, I began itching all over my body. My doctor suggested trying different soaps or lotions, but nothing seemed to be working. At first, we thought it was just skin sensitivity to the new area I had just moved to, which is a desert.
Eventually, I was diagnosed with a borderline case of cholestasis, which is a pregnancy-related liver condition that can cause severe itching, although my doctor found it odd that the itching started early in the 2nd trimester when it usually doesn't occur until the end of the 3rd.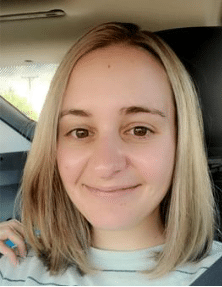 Fast forward to when I was around 36 weeks pregnant when a lump appeared on my neck the week before Thanksgiving. A week later, I ended up in the hospital with a bad virus, so my midwife and I assumed that the lump was from the infection. However, when I mentioned it to my doctor the following week, she was immediately alarmed.
At that time cancer was not even remotely a possible scenario in my mind, and I really didn't think much of it. I agreed to have a biopsy done to "rule out cancer," which I got done during the same hospital visit as my first attempted induction. Because I was technically diagnosed with cholestasis, I couldn't go past 39 weeks of pregnancy. When that induction failed, the doctors, fortunately, let me go home to rest for a few days. During that time, I got the phone call from my maternal medicine doctor that the biopsy had come back positive for Hodgkin lymphoma.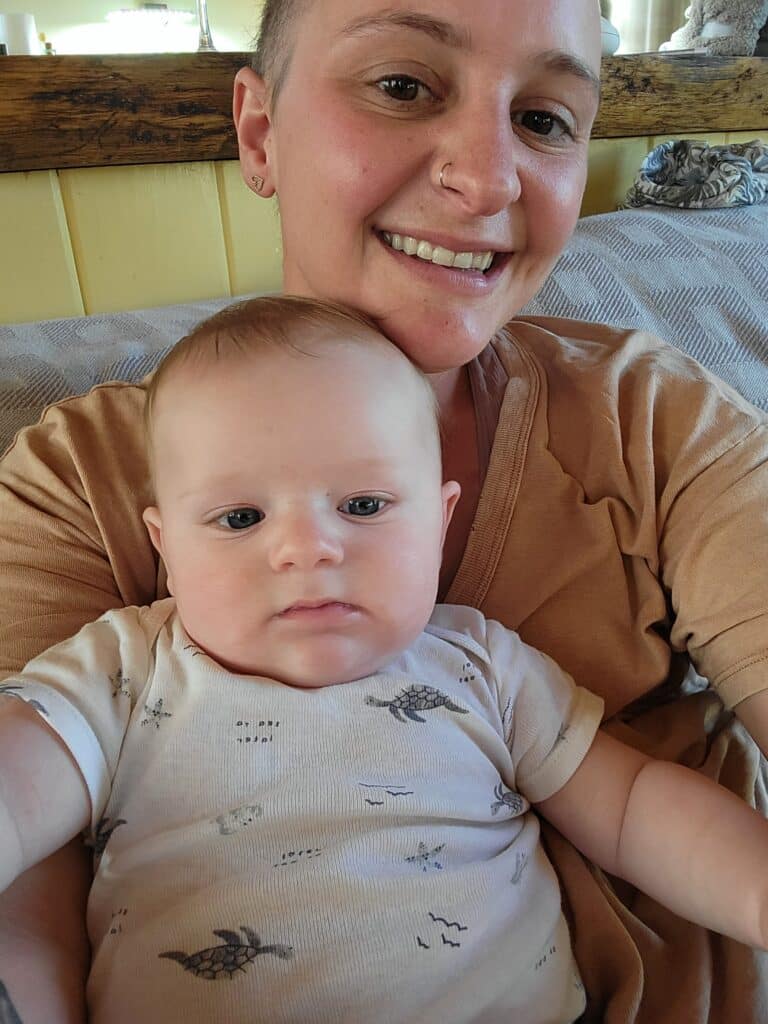 3 days after that phone call I had my son via C-section after a second failed induction. We met with an oncologist when he was barely 3 weeks old, and she told me I had stage 2A favorable classical Hodgkin lymphoma. She said I needed more time to recover from having a baby and we decided to start at seven weeks postpartum. I got COVID the day before my first treatment and had to postpone it for another week.

I'm now 3 months into my chemo treatment. My interim PET scan after 2 treatments was "as clean as they come" and so I only have 1 cycle to go and no radiation after, thankfully. I know that my diagnosis and treatment could have been a lot worse than an early/favorable stage of one of the most curable cancers, but to say these past few months have been a challenge is an understatement.

Becoming a mother while facing cancer and my mortality at the same time has been such a rollercoaster of emotions. I know that I'm likely cured, and that I will eventually find my new normal, but for now it still feels as though life is on pause. There is a 1/6000 chance of developing Hodgkin lymphoma while pregnant and I want other pregnant/nursing women to know you are not alone!