My journey with lymphoma began in 2006. I went to a urologist for a procedure, when the doctor found some inconsistency in my blood work. I was sent back to my primary doctor who ran some additional tests and diagnosed me with chronic lymphocytic leukemia/ small lymphocytic lymphoma (CLL/SLL). Before my diagnosis I rarely got sick – I completed high school with perfect attendance, worked on a railroad as a conductor for 32 years and can count the number of sick days I took on one hand. The idea of being sick was foreign and very difficult for me to accept. Additionally, the thought of leaving my family at such a young age paralyzed me with fear.
My primary doctor referred me to an oncologist/hematologist at Northwestern in Chicago. My first visit to the CLL/SLL expert gave me a new lease on life, as he assured me that there had been many great advances in the field of lymphoma. At first, my doctor decided to monitor my blood counts and placed me on "watch and wait".  Since I was on watch and wait, I decided only to share my diagnosis with my wife. I did not want to burden my family with this diagnosis at this early stage. Originally, I was going to tell the rest of my family only if I needed treatment. However, my daughter, Dawn an aspiring nurse at the time learned about my CLL diagnosis during a doctor visit I had for an unrelated procedure.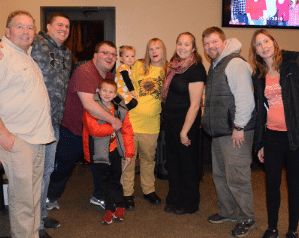 I then shared my diagnosis with the rest of my family members, by then I had attended several LRF educational programs which allowed me to better explain my prognosis to others. My daughter was so impressed by all my caregivers she elected to focus her career on becoming an oncology nurse. She currently works at two of the major academic centers in Chicago.
After a few years of monitoring my blood, I was treated with Campath and Rituxan. The treatment regimen lasted 18 weeks and I luckily experienced very little side effects. I went into remission for several years and was able to go without any additional treatment. However, when I relapsed, I discussed my options with my doctor, she decided to treat me with ibrutinib. At first, this treatment option was effective, and I wasn't experiencing side effects. However, after eleven months of treatment, I started to experience excessive swelling. I consulted with my doctor and we tried adjusting the medication, but ultimately, we decided it was time to discontinue the use of Ibrutinib. Thankfully, I have been on "watch and wait" for five years and remain in remission.
What I learned through this journey is that it is important to educate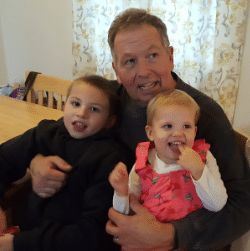 yourself and to have a medical team that you can trust. All my doctors were specialists at major academic facilities and the relationships I formed with them, made the experience easier and gave me the hope I needed to move forward. these three doctors gave me a new chance at life and lasting relationships with them. I have been very fortunate to have these doctors throughout my journey, and I am ready for where my journey with CLL/SLL takes me next.
"I have felt very fortunate to have these fine doctors to help me navigate my CLL/SLL journey and feel very positive on where my CLL journey will take me next."
My journey has been better than most. I attribute this to four things: Early diagnosis as I have never dealt with any severe symptoms only side effects from treatment. Availability of fantastic doctors from the onset of my disease. I have enjoyed tremendous family support. I have made a point to learn about my disease and others like it by attending workshops in person or on-line. I have found the more you learn about the disease the less fearful you are about it.