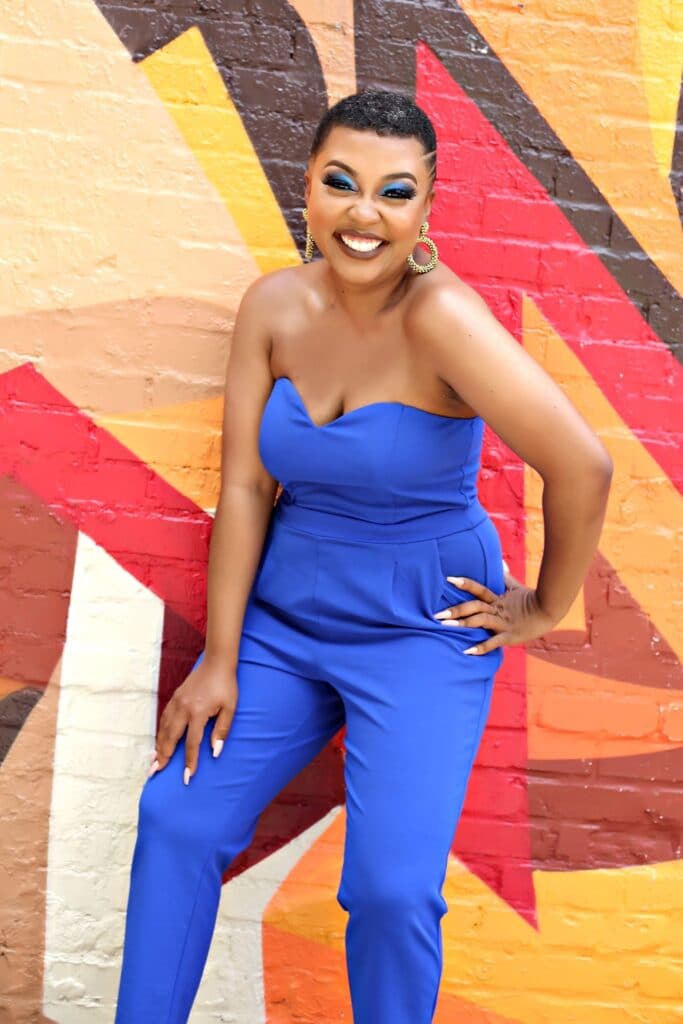 In October 2018, my physician found a large lump on my abdomen during a routine medical exam, which gave them cause for concern. Family and friends tried to reassure me it could be something benign – something that would require a simple surgery, bed rest, and then I would be good as new. However, deep down inside, something told me it wouldn't be that easy, and that wasn't going to be the case.
I was 29 years old and looking forward to spending the last year of my twenties celebrating life and going on several adventures. After all, I'd spent most of the previous eight years decade diligently working on my undergraduate and graduate degrees and starting my career as a journalist.
I felt I'd just hit my stride professionally and personally. At work, I'd grown tremendously as a journalist and started taking on more hefty stories. Personally, I'd worked through a year-plus bout of depression and came out on the other side more confident in myself and what I'd been through in my earlier years.
But a whirlwind week of biopsies, blood tests, and scans dashed any hopes of a quick path back to wellness and confirmed my worst fears — I had cancer.
I will never forget the day I received the news. My oncologist called to tell me I had Hodgkin lymphoma, and all I could say was, "Can I survive this? If so, I'm ready to do what it takes." Thus, began my lymphoma journey. Within the next week, I had my port placed and began chemotherapy. I was put on a regimen of 12 rounds of ABVD, which would be followed by radiation therapy.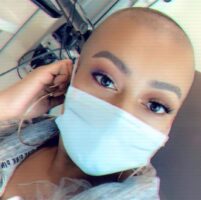 The next six months of treatment were bittersweet. The first treatment felt like playing Russian roulette – my doctor told me about the bevy of side effects I could experience and the fact there was no way of knowing exactly how my body would react. After the first month, I figured out my body's rhythm. The first couple of days after chemotherapy, I'd drink gallons of water and take Epsom salt baths to rid myself of the medicinal feeling and metallic taste lingering in my mouth.
By Monday, the steroids would wear off, which I described as becoming a sloth who'd just drank a bottle of Benadryl (I tried to keep a sense of humor!). I dealt with thrush twice, and my taste buds went haywire, meaning there was a small list of foods that still tasted good.
Although I'd been wearing short hair for 11 years, I cried in the shower after the first time I shampooed my hair and noticed my palm was covered in short, black strands. I cried again when my nails and palms became speckled with dark spots as if I dipped my hands in a can of ink. I was often frustrated with the brain fog that came with chemo and made my job as a writer difficult.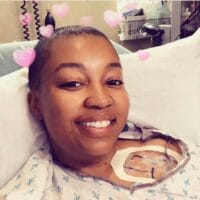 Even then, I tried to focus on the positives. I maintained my weight, and I still had full eyebrows — evidence that God listens to even our most silly prayers. My heart, lungs, kidneys, and liver kept functioning at the same level they did before chemo. The first three months of chemo shrunk my tumors by more than 75 to 80 percent, which gave me the motivation to keep going.
Although much more manageable than chemo, radiation was no walk in the park due to the fatigue and nausea I experienced after each round. Plus, a false-positive PET scan complicated the radiation process. I had to go through an hour-and-a-half-long biopsy of two lymph nodes in my pelvis to determine if I'd need radiation there in addition to radiation of the tumor in my abdomen.
Although the biopsy yielded terrific news, a visit to a fertility doctor before the biopsy revealed chemo had damaged my ovaries, and my plans to have a family one day could be more challenging than I imagined. Even as I tried to process that heart-wrenching news, I kept my mind focused on one thing: the opportunity to live a cancer-free life once again.
I can remember the day I rang my bell after completing radiation and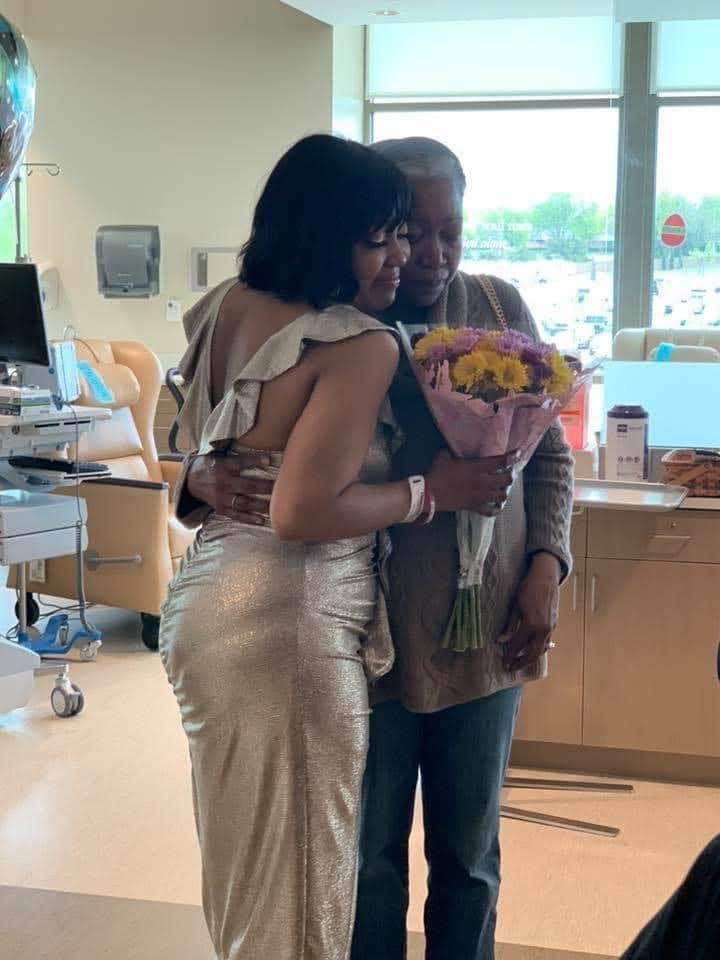 receiving a clean bill of health – I felt like a butterfly that had finally broken out of her cocoon and took flight.
Going through cancer upends everything and pushes you to realize the only thing you can truly control, which is HOW you live your life, even as you face the fear of dying. I focused on maintaining joyfulness, remaining thankful, and being loving and generous to those around me. Cancer could change my body, but I wouldn't let it steal my soul.
I adjusted to a new normal that sometimes felt isolating and lonely, especially as a young adult. I realized many people probably felt the same, and I decided to share my cancer journey on social media. I'm so glad I decided to take that step because it helped me find a vibrant community of supporters, fellow warriors, and survivors who motivate and inspire me to this day.
As I draw close to my second year of remission, I've realized survival is only the first step of anyone's cancer journey. There are other hurdles and fears to overcome. I still get knots in my stomach with every blood test and scan, I'm still working through a fertility plan, and I have to remind myself that a random pain doesn't mean the cancer is coming back.
But, unlike that October day when I found out I had cancer, I now know I'm not alone and more than capable of not just surviving but thriving. To whoever may be reading this, know there are better days ahead, and be encouraged by the other stories of hope. We made it, and you will make it too.