Researcher Spotlight
Researcher Spotlight: Zachary Epstein-Peterson, MD
Memorial Sloan Kettering Cancer Center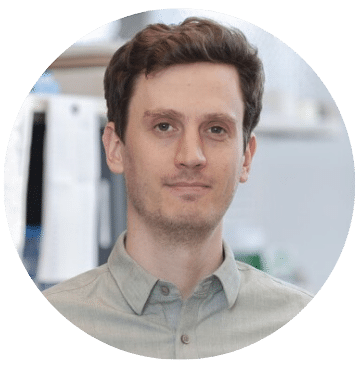 In recent years, several new therapies have been investigated for treating T-cell lymphomas. Some of these
medicines work in up to 50 percent of patients whose
lymphoma has relapsed or has not responded to other treatments. However, there is limited understanding of the intricacies of these treatments. Furthermore, there is a lack of knowledge of combining newer therapies safely and effectively or combining them with established treatments such as chemotherapy to maximize the chance of the lymphoma responding. Dr. Zachary Epstein-Peterson's LRF research project aims to better understand how and why these therapies work, understand T-cell lymphomas at a fundamental level and uncover new channels for treating T-cell lymphomas. "We may be able to match patients more effectively with treatments based on characteristics in the tumor," he states.
Dr. Epstein-Peterson is currently a research fellow in the Andrew Intlekofer Lab at Memorial Sloan Kettering Cancer Center. He received his MD from Harvard Medical School and subsequently, he completed his residency at the University of Washington Affiliated Hospitals, NYP-Weill Cornell Medical Center, and Chief Residency at Memorial Sloan Kettering Cancer Center. Dr. Epstein-Peterson's fascination with lymphoma research comes from the areas of high unmet clinical needs and lack of understanding the underlying "how and why" of lymphoma." Despite these challenges, recent advancements are showing promise in effectively and safely treating T-cell lymphomas, and I saw a tremendous opportunity to be able to join these efforts and build upon them," he states.
Dr. Epstein-Peterson's goal is to secure a faculty position focused on caring for patients with lymphoma and to continue to grow his research efforts and skills relevant to that field. "Within ten years, I hope to take on a leadership role in translational research efforts in T-cell/cutaneous lymphomas, helping to plan and execute mechanism-driven clinical trials and closely liaising with laboratory and computational collaborators for correlative science in these efforts."