Latest News
ASH 2021: BTG1 Mutation Is Associated with Aggressive Lymphomagenesis in Human and Animal Models of Diffuse Large B-Cell Lymphoma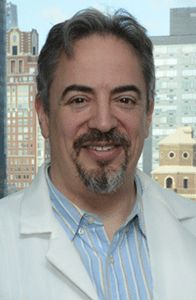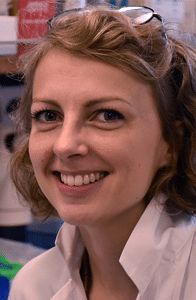 A recurrent mutation in BTG1 is associated with a "super- competitive" B-cell phenotype in both mice and humans and may promote the development of aggressive diffuse large B-cell lymphoma (DLBCL), according to research, funded in part by LRF, presented by LRF grantee Coraline Mlynarczyk, PhD, of Weill Cornell Medicine.

Using genetic covariate analysis, a team of researchers led by LRF grantee and Scientific Advisory Board (SAB) member Ari Melnick, MD, of Weill Cornell Medicine identified mutations in the BTG1 gene as a common genetic driver of DLBCL. When the most frequent of these mutations, Q36H, was engineering into a mouse model, germinal center B-cells exhibited a significant competitive advantage over wildtype cells, virtually overtaking germinal B-cell populations. A similar fitness advantage was observed in B-cells taken from patients with BTG1 mutations.

Using RNA sequencing experiments in mutant and wildtype mouse and human B-cell lines, the Q36H mutation in BTG1 was found to be associated with upregulation of Myc target genes. This activity was determined to be the result of disruption of Myc translational regulation, which resulted in increased Myc protein synthesis. In germinal B-cells, Myc induction corresponds with cell cycle progression, and BTG1 mutation was found to be associated with faster progression through the cell cycle.

In a mouse model of DLBCL, mice with the Q36H BTG1 mutation exhibited earlier onset of lymphoma, dysplastic B-cell infiltration into non-lymphoid organs, and shorter survival relative to non-BTG1 mutant mice. These results were similar to what was observed in human patients with activated B-cell-like DLBCL, in which BTG1 mutations were associated with worse clinical outcomes and reduced overall survival.

The authors concluded that mutations in BTG1 result in a "super-competitive" B-cell phenotype, in which enhanced Myc induction accelerates germinal B cell dynamics and confers a fitness advantage over healthy B cells, potentially leading to the formation of aggressive lymphomas.

This study also included contributions from LRF grantee and SAB member David Scott, MBChB, PhD, FRCPC of BC Cancer, Vancouver; LRF grantee Hannah M. Isles, MD of Weill Cornell Medicine; and New York Lymphoma Rounds Steering Committee member Amy Chadburn, MD of Weill Cornell Medicine.
Read more highlights from the 2021 American Society of Hematology Annual Meeting in Pulse