Latest News
ASH 2021: High MCL35 Score Is Predictive of Poor Survival in Older Patients with Mantle Cell Lymphoma Treated with Bendamustine-Rituximab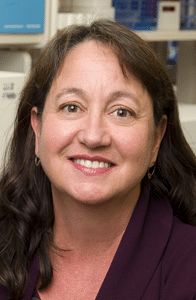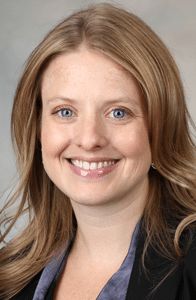 A variety of risk stratification tools are available to help guide treatment decision-making in newly diagnosed mantle cell lymphoma (MCL) but are infrequently used. In a study funded in part by LRF and led by LRF Scientific Advisory Board (SAB) and Mantle Cell Lymphoma Consortium (MCLC) member Lisa M. Rimsza, MD, of Mayo Clinic, Phoenix, researchers examined the prognostic value of the MCL35 assay in older patients (aged 65-93) with MCL who were treated with frontline bendamustine (Treanda) plus rituximab (Rituxan).

The MCL35 assay was performed on 119 archived tissues samples across multiple treatment sites. The results of the MCL35 assay, presented by LRF grantee Allison C. Rosenthal, DO, of Mayo Clinic, Phoenix, were used to stratify patients into three risk groups: low (51 patients), standard (39 patients), and high risk (29 patients).

After a median 33.4 months of follow up, 82 patients were alive and 35 had died. Overall survival rates were significantly lower in the high-risk group compared with the low-risk group. Twelve out of 18 cases with blastic/ pleomorphic morphology, which was associated with worse survival than classic MCL, were observed in the high-risk MCL35 group. No difference in survival was observed between the standard- and low-risk groups.

Other risk assessment measures, including high s-MIPI and positive p53 immunohistochemistry status, were also found to be associated with reduced survival rates.

The researchers noted that further validation of the MCL35 assay in a larger sample size is planned, but added that preliminary results suggest that the MCL35 assay may be useful in combination with other risk assessment tools to help guide risk-based treatment stratification, particularly in clinical trials.

This study also included contributions from LRF grantees and SAB members Thomas M. Habermann, MD of Mayo Clinic, Rochester and David Scott, MBChB, PhD, FRCPC of BC Cancer, Vancouver; LRF grantee and Mantle Cell Lymphoma Consortium (MCLC) member Elias Campo of Hospital Clinic University of Barcelona; and LRF grantee Jonathan Cohen, MD, MS of Winship Cancer Institute at Emory University.
Read more highlights from the 2021 American Society of Hematology Annual Meeting in Pulse