Latest News
ASH 2021: Pembrolizumab Plus HDAC Inhibition Exhibits High Response Rates for Hodgkin Lymphoma in Early Study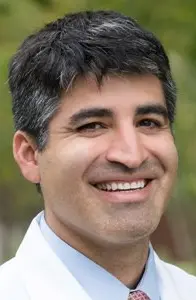 Response rates to pembrolizumab (Keytruda) plus vorinostat (Zolinza), a histone deacetylase (HDAC) inhibitor, were high in anti-PD1 naïve/sensitivity relapsed/refractory Hodgkin lymphoma (HL), according to a study funded in part by LRF and presented by LRF grantee Alex F. Herrera, MD, of City of Hope.

Complete response rates to PD1 blockade are low, and treatment options for patients who progress are limited. In preclinical models, the addition of an HDAC inhibitor improves the antitumor activity of PD1 blockade. Researchers therefore sought to determine whether pembrolizumab plus vorinostat improved response rates in relapsed/refractory HL in an early, phase 1 study. The study included 32 patients, of which 56 percent were PD1 refractory.

Nearly three-quarters of patients responded to pembrolizumab plus vorinostat treatment in the study, and one-third experienced a complete response. Response rates were lower among those who were refractory to PD1 blockade (56 percent) than anti-PD1 naïve/sensitive patients (93 percent), but six out of 10 refractory patients with PD1 blockade as their most recent therapy still experienced some response to treatment. The median duration of response was 14 months in all patients, and the one-year overall survival rate was 93 percent.

Researchers also noted that pembrolizumab plus vorinostat is in early phase studies in patients with diffuse B-cell lymphoma (DLBCL) and follicular lymphoma (FL).

This study also included contributions from LRF grantee and LRF Mantle Cell Lymphoma Consortium (MCLC) member Stephen J. Forman, MD of City of Hope; LRF grantee Leslie Popplewell, MD, FACP of City of Hope; LRF MCLC member Elizabeth Budde, MD of City of Hope; and past Scientific Advisory Board (SAB) members Larry W. Kwak, MD, PhD and Steven T. Rosen, MD of City of Hope.
Read more highlights from the 2021 American Society of Hematology Annual Meeting in Pulse