Latest News
Endurance Events As a Way to Give Back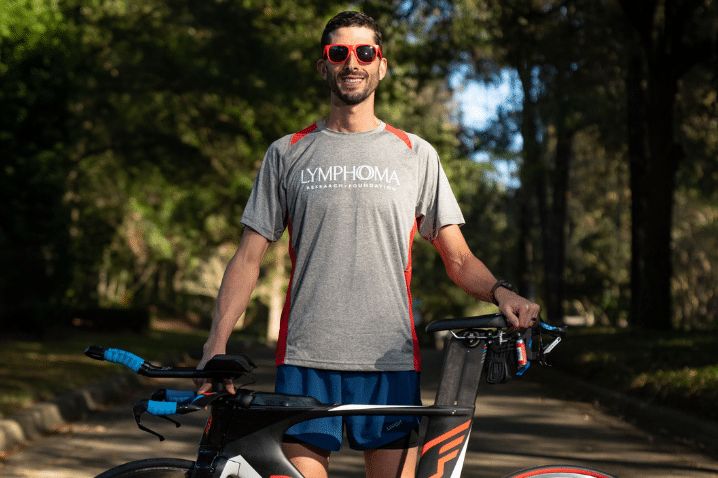 The popularity of endurance events, such as marathons, bike races, and triathlons, has risen steadily over the past 25 years—and with an increased interest in health, fitness, and competition amid the pandemic, that number is expected to continue to increase.
According to the Sports Business Journal, there are an estimated 7 million new runners in the U.S. since the onset of the pandemic, and cycling sales have increased roughly 75%, for a total of about $1 billion in sales.
This growing interest in fitness and competition is spilling over into the fundraising world, in the best possible way. According to the 2020 Blackbaud Peer-to-Peer Fundraising Study, individuals continued to support organizations across the country through endurance events, even amid the COVID-19 pandemic. In 2020, endurance events' participants made an average online donation of $985.32.
The Lymphoma Research Foundation (LRF) has seen a similar increase in interest from its donors. In the past year, participation in endurance events through the LRF's Fundraise Your Way program has more than doubled. The Fundraise Your Way program allows anyone to support LRF in a way that makes the most sense for them. With the assistance of a Team LRF staff member, individuals can turn their interests, such as endurance events, into a meaningful way to raise funds and awareness for LRF.

One of those teams, LRF Triathlon, is led by R. Dan Anderson. As a young boy, Anderson lost his mother, Marcia, to diffuse large B-cell lymphoma (DLBCL)—an aggressive form of non-Hodgkin lymphoma. In an effort to distract himself from his grief, he followed his cycle-enthusiast father into the world of triathlons and became enamored with the camaraderie and friendships that the community offered.
In 2020, Anderson realized that he could use his passion for triathlons to do good and formed LRF Triathlon. He created the team to not only honor the relentless dedication that his mother demonstrated toward life, but also to raise awareness and critical funds for lymphoma.
"While I know I can't change my personal situation, I feel a palpable obligation to help change the future for other families touched by this disease," he says. "It just made sense to utilize a sport that brings people together as a platform to support LRF's critical mission."
Since forming the team, Dan has made a huge splash on social media, leading to collaborations and sponsorships with large companies and organizations. Their hope is to participate in 15 endurance events in the coming year in an attempt to eventually bring LRF to the world stage in Kona, Hawaii, at the Ironman World Championship in October 2022 or 2023. So far, the team has raised more than $10,000 toward its $50,000 goal.
Anderson hopes they can surpass that goal before the year's end and become a top fundraiser for the Foundation.
"This endeavor has taken a tremendous amount of work to not only get started but to maintain," he says. "It has been so rewarding and I would not be able to do it without every single member of our LRF Triathlon Team."
"We are so grateful to donors like Dan who are passionate about raising funds and awareness for lymphoma through unique and exciting fundraisers," says Laura Wallenstein, Chief Philanthropy Officer at LRF. "It is teams like LRF Triathlon that motivate the Foundation to create more and new opportunities for endurance event competitors to
support our mission."
In fact, due to increased interest from volunteers over the past few years, LRF has secured spots in several 2022
endurance events throughout the country, including the TD Five Boro Bike Tour, Twin Cities Marathon, and
world-famous New York City Marathon.
"We are thrilled to be able to form a community for endurance competitors through our Team LRF program,"
says Wallenstein. "We know great things are in store for the future of endurance fundraisers and hope that this
fundraising vehicle continues to grow."
To participate in an endurance event in support of LRF, please visit lymphoma.org/waystohelp/team-lrf/fundraise-your-way/.
Each year, thousands of volunteers across the country turn their talents and interests into unique fundraising events to support the Lymphoma Research Foundation's mission. Fundraisers can range anywhere from a Facebook fundraiser to social events such as bake sales and parties.