Lymphoma Research Foundation Elects New Director Diane Park to Esteemed Board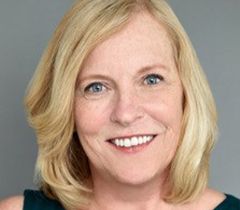 The Lymphoma Research Foundation (LRF) – the nation's largest non-profit organization devoted exclusively to funding innovative lymphoma research and serving the lymphoma community through a comprehensive series of education programs, outreach initiatives, and patient services – is pleased to announce the election of Diane Parks of Carbondale, CO to its Board of Directors.
The Lymphoma Research Foundation's Board of Directors is comprised of business leaders, medical professionals, and Foundation supporters from across the United States who utilize their skills and expertise to further the LRF mission. Foundation Directors are responsible for supporting the mission, policies, and activities of the Lymphoma Research Foundation; establishing policies and programmatic goals; and monitoring the organization's finances.
"I am pleased to welcome Diane Parks to the esteemed Board of the Lymphoma Research Foundation," said Steven Eichberg, Chair of the LRF Board of Directors. "Her past professional expertise in the pharmaceutical industry will be of great value and will help to inform the Foundation's future work."
Mrs. Parks is a pharmaceutical executive with over 35 years of experience working for companies including Genentech where she led the marketing campaign for the lymphoma drug Rituxan (rituximab); Amgen, Pharmacyclics, and most recently for KITE Pharma, A GILEAD Company as Senior Vice President of Head of US Commercial. Through her various roles, Parks has always been interested in helping to improve the lives of those impacted by lymphoma/chronic lymphocytic leukemia (CLL) and she looks forward to serving on the Board and providing her unique insight to help LRF grow.
"I'm excited to join the esteemed Lymphoma Research Foundation Board of Directors and look forward to contributing to the Board's tradition of excellence and leadership," said Parks. "I have great admiration for the commitment that the Lymphoma Research Foundation has to innovative research, outcome improvements for lymphoma patients, and evidence-based education and support services. As a member of the Board, I'm happy to support that commitment and help to raise awareness of the Foundation and further its critical mission."
For more information on the Lymphoma Research Foundation's Board of Directors, visit lymphoma.org/bod.