Latest News
In Remembrance: Dr. Joseph Bertino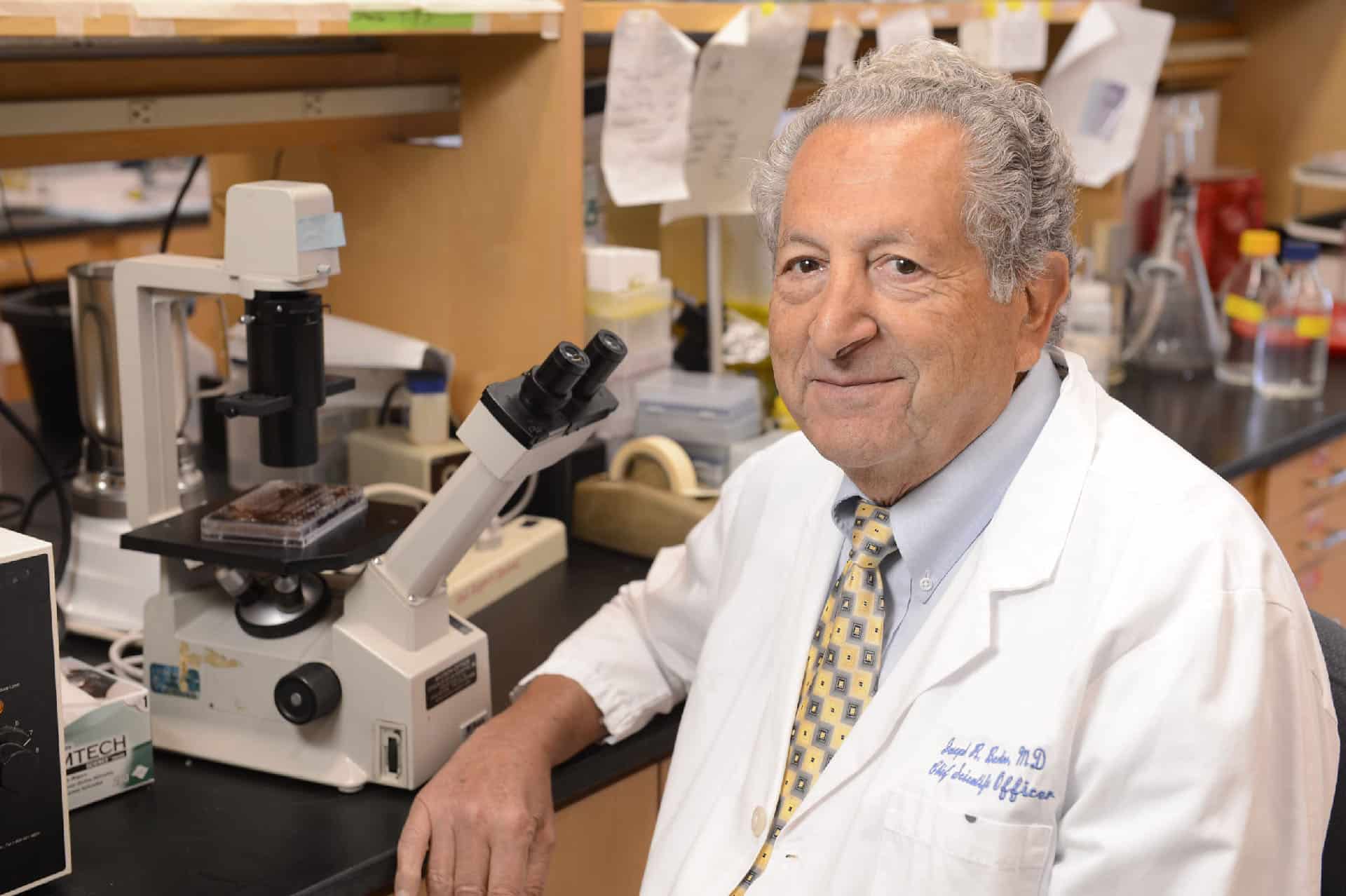 It is with great sadness that the Lymphoma Research Foundation (LRF) shares news of the passing of Joseph R. Bertino, MD, the founding chair of the LRF Scientific Advisory Board.
Through his characteristic commitment to excellence, gentle persuasion, and visionary thinking, Dr. Bertino organized and developed the Scientific Advisory Board (SAB) in 1995 – now the nation's most prestigious body of lymphoma clinicians and scientists. He is remembered by his LRF family and patients and colleagues across the nation as a world-renowned oncologist and cancer researcher, teacher and mentor, and lifelong advocate for people with lymphoma.
Dr. Bertino was University Professor of Medicine and Pharmacology at Rutgers-Robert Wood Johnson Medical School and Senior Advisor to the Director of the school's Cancer Institute of New Jersey in New Brunswick, after previously serving as Director. He was an American Cancer Society professor since 1976. Before joining The Cancer Institute of New Jersey at Robert Wood Johnson Medical School, Dr. Bertino served as chair of the Molecular Pharmacology and Therapeutics Program, and member and co-head of the Program in Developmental Therapy and Clinical Investigation at Memorial Sloan-Kettering Institute for Cancer Research. From 1973 to 1986, Dr. Bertino served as director of the Yale Comprehensive Cancer Center, including director of the center and associate director for clinical research. Dr. Bertino is internationally recognized for his role in finding curative treatments for leukemia and lymphoma.
Dr. Bertino received many honors for his work. He was the past president of The American Association for Cancer Research (AACR) and American Society of Clinical Oncology (ASCO), and was the founding editor of the Journal of Clinical Oncology (JCO). He received many awards throughout his career including, but not limited to, the AACR Lifetime Achievement in Cancer Research Award, the University of Texas MD Anderson Cancer Center Jeffrey A. Gottlieb Memorial Award, and the LRF Key to the Cure Award and Freundlich Leadership Award.