Latest News
Updates from the 2022 American Society of Hematology Annual Meeting


The Lymphoma Research Foundation (LRF) returned to the American Society of Hematology (ASH) Annual Meeting and Exposition, with 300 LRF-affiliated scientists, including past and present members of LRF's world-leading Scientific Advisory Board (SAB) and grantees, contributing to an abstract presented at the conference.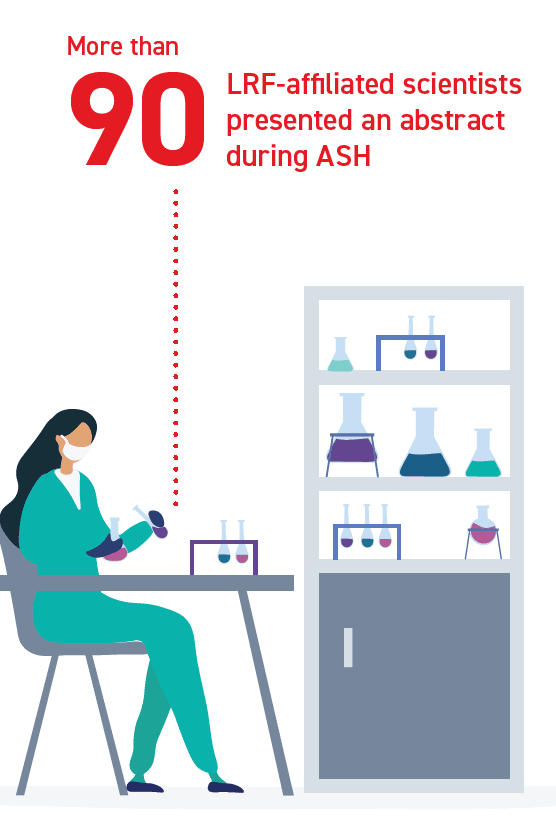 Widely regarded as the premier event in malignant and non-malignant hematology, the ASH Meeting provides a critical forum for leading hematologists/oncologists to present their findings to over 20,000 of their peers. Among the distinguished scientists attending, more than 90 LRF-affiliated scientists presented at the 2022 ASH Annual Meeting.
In addition to LRF's representation through presentations, LRF researchers contributed to 705 abstracts across all hematology and 522 lymphoma-related abstracts. Eighty percent of LRF scholars — participants in LRF's Lymphoma Scientific Research Mentoring Program (LSRMP) – authored at least one abstract at ASH.
Highlights from ASH 2022:
Webinar: Updates from the 2022 American Society of Hematology Annual Meeting
Learn more about pivotal lymphoma research presented at the 2022 American Society of Hematology (ASH) Annual Meeting from Laurie Sehn, MD, MPH and Pierluigi Porcu, MD.