Researcher Spotlight
Researcher Spotlight: Yuxuan Liu, PhD
Columbia University Medical Center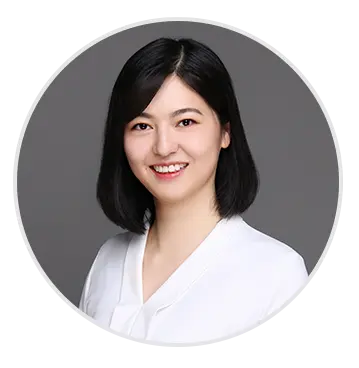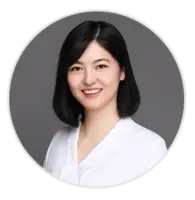 Recent research has shown that genes encoding histone acetyltransferase (HAT) enzymes, EP300 and CREBBP, often become mutated in the malignant cells of follicular lymphoma (FL) and diffuse large B-cell lymphoma (DLBCL). HAT enzymes, which have the capability to switch genes on and off within cells, appear when inactive to drive the growth of malignant cells, however, because the mutations appear to occur in only one of each pair of chromosomes, it is possible that a therapy restoring HAT's normal level of activity could be effective. Dr. Liu and her colleagues have developed a small molecule that enhances HAT activity and appears to kill lymphoma cells that have HAT mutations. For her LRF Postdoctoral Fellowship grant, Dr. Liu will perform further evaluation of this molecule, hoping to find evidence that a HAT activating therapy would be truly effective in lymphomas featuring this mutation. "To date, there are no known HAT activators that have been studied clinically," Dr. Liu notes, "If successful, the findings will support IND enabling studies for first-in-class novel HAT activating compounds and clinical trials in patients with relapsed or refractory lymphomas."
Dr. Liu received an MS in pathology from Peking University in her native China before a PhD in pathology and medical biology from the University of Groningen in the Netherlands, where she began studying lymphomas in the lab of Anke van den Berg, PhD. "From that time, I have been particularly interested in targeting identified genetic lesions in lymphomas through the novel therapeutic approaches," she says. After earning her PhD, Dr. Liu spent time in the lab of LRF Scientific Advisory Board member Anas Younes, MD, of Memorial Sloan Kettering Cancer Center, as a postdoctoral fellow, and has since joined the lab of Drs. Jennifer Amengual and Owen O'Connor (also an SAB member) at Columbia University, where she was recently promoted to Associate Research Scientist.
Dr. Liu comes from a family of professors and research and development professionals and cites a lifelong interest in biological sciences and the evolution of human knowledge as inspiration for her own scientific work. She adds that the LRF funding will provide crucial support to her short- and long-term goals as a researcher. "In ten years' time," she says, "I hope to be an independent researcher with my own group of students and researchers, working together to elucidate the basic biology of lymphomas and consequently result in the development of new targeted therapies."
To learn more about follicular lymphoma or diffuse large B-cell lymphoma, visit the Follicular Lymphoma Learning Center or Diffuse Large B-Cell Lymphoma Learning Center.